The Palace Hotel in San Francisco, seen from the corner of Market, Kearny, and Geary Streets in San Francisco, probably on April 15, 1906. Image courtesy of the Library of Congress.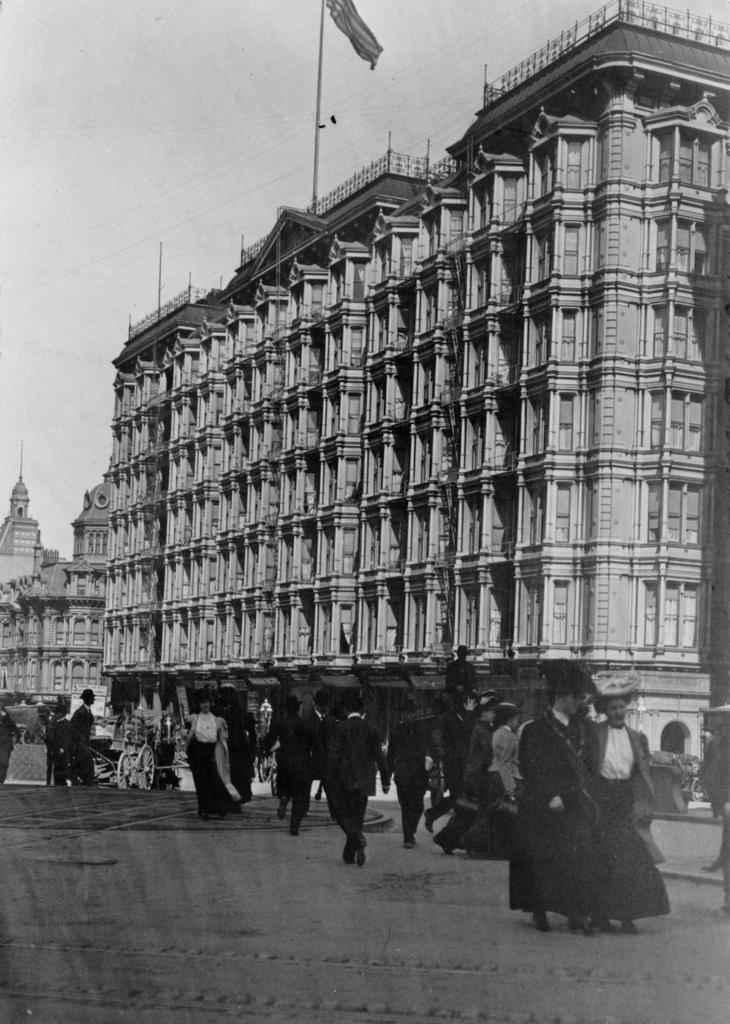 The new Palace Hotel, around 1910-1920. Image courtesy of the Library of Congress, Bain Collection.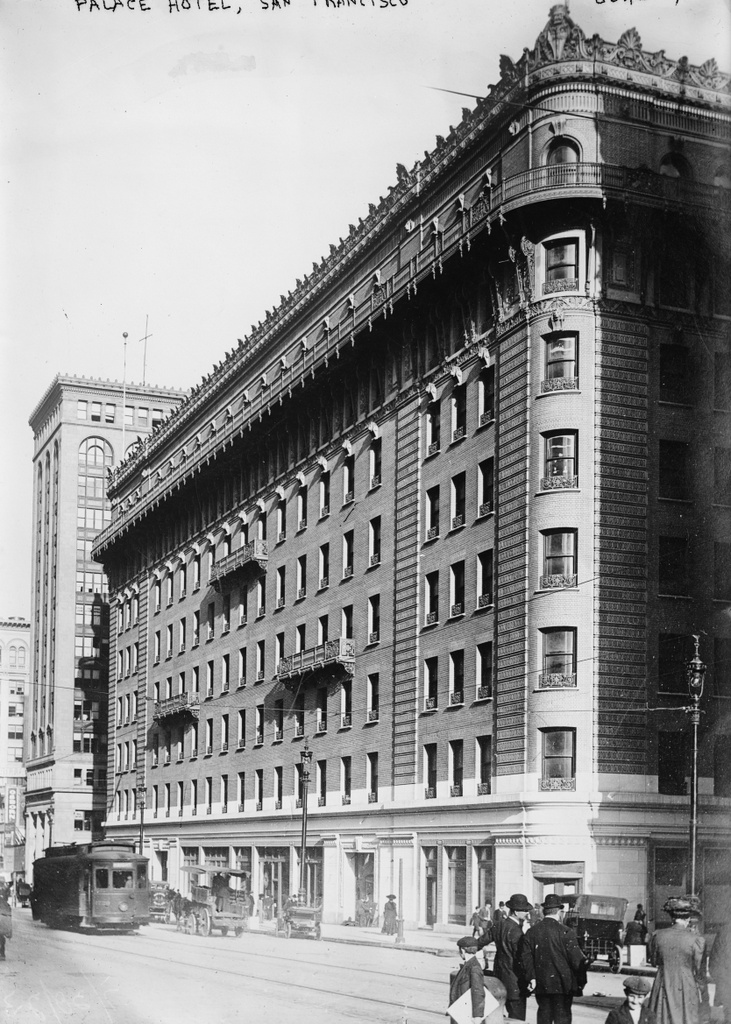 The hotel in 2015: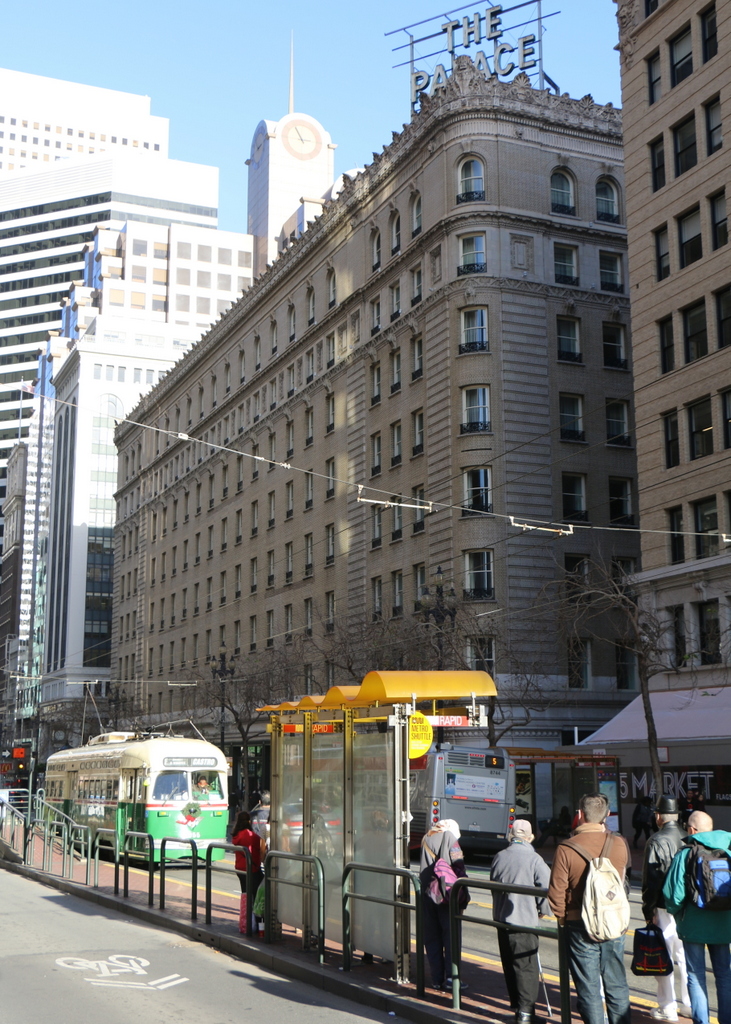 The first photo here shows the original Palace Hotel as it appeared shortly before it was destroyed in the 1906 earthquake. The caption reads "The Palace April 15. Copyright 1906 Pillsbury Picture Co.", so it appears to have been taken on April 15, 1906, just three days before the disaster. The hotel had been a San Francisco landmark since its completion in 1875, and as explained in an earlier post it had been specifically designed to withstand both earthquakes and fire. However, while its thick walls survived the earthquake itself, the building was gutted by the subsequent fires, as seen in the first photo of this earlier post, which was taken as the building burned. Yet another previous post, taken from almost the same spot as this April 15 scene, shows the burned-out remains of the hotel and other buildings along Market Street.
Three years later, the hotel was rebuilt on the same site, as seen in the second photo, and it retained its status as one of the city's premier hotels. Several years after the second photo was taken, President Warren G. Harding died in an eighth-floor suite on this side of the building. He was visiting the city during a tour of the west coast, arriving on July 29, 1923. His health had been rapidly deteriorating amid a busy schedule, and he spent several days in the hotel before his sudden death from an apparent heart attack on August 2.
Today, not much has changed in the "new" Palace Hotel's exterior appearance. It remains a prominent San Francisco hotel, and the buildings on either side of it are also still standing from the second photo. Market Street is as busy as it was in the early 1900s, and trolleys still run down the middle of the street as they did a century ago. Part of the "F" line of the Muni system, it runs historic streetcars, a few of which date back to the era the second photo was taken. The one in this particular 2015 scene is a PCC streetcar that was built in 1948, making it still far closer in age to the first two photos than to the present-day.
This post is part of a series of photos that I took in California this past winter. Click here to see the other posts in the "Lost New England Goes West" series.