Matthews Hall at Harvard University, probably around 1872-1890. Image courtesy of the Boston Public Library.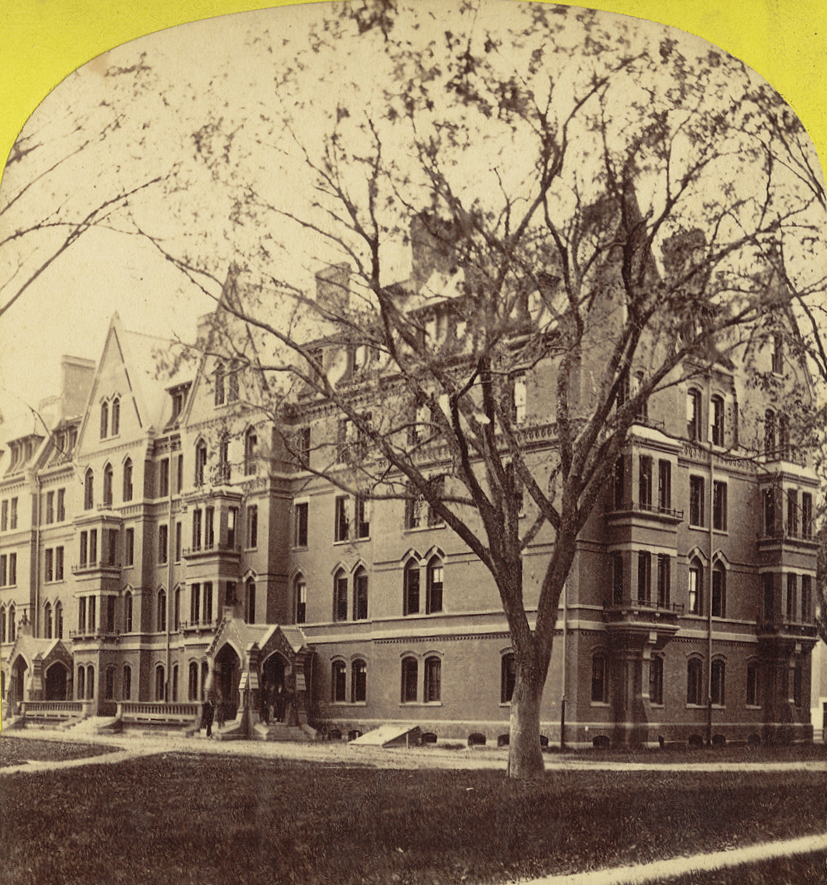 The building in 2016: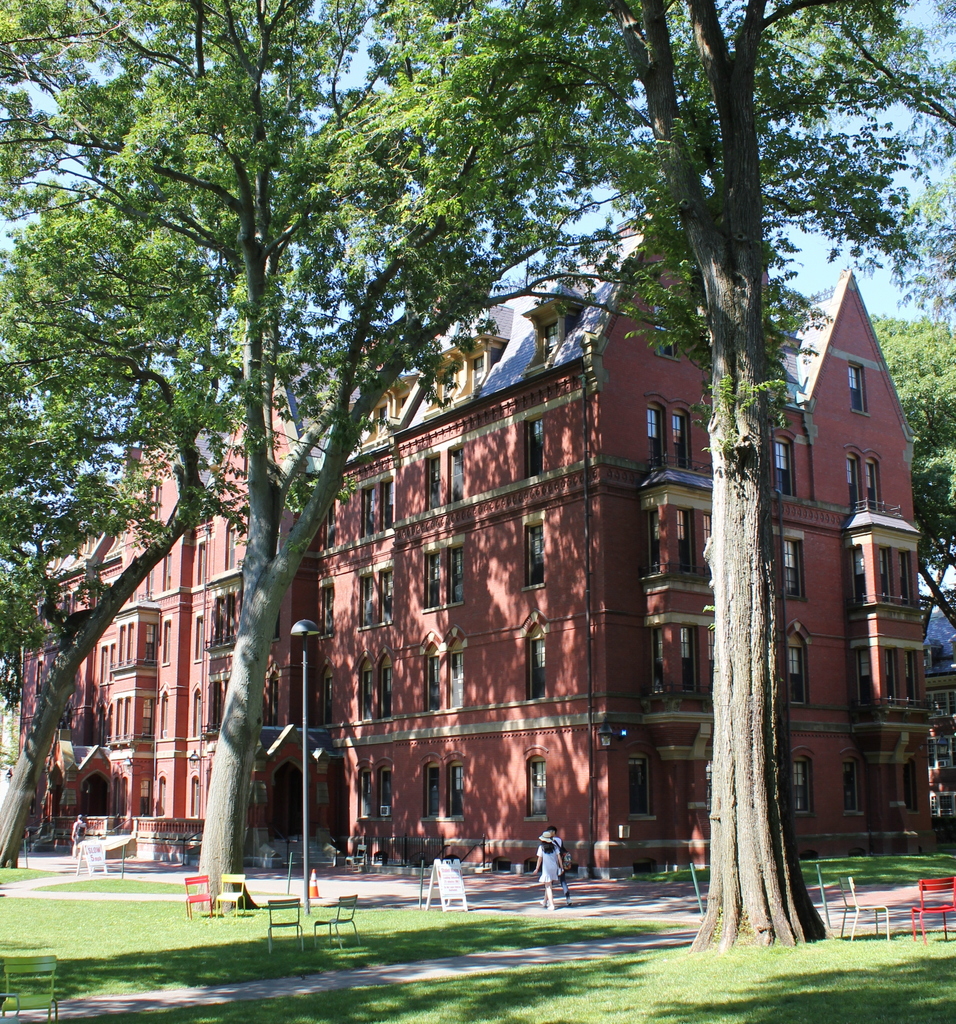 The Gothic architecture of Matthews Hall is very different from the Georgian style of the neighboring Massachusetts Hall, which is some 150 years older. However, they both contribute to the appearance of the Old Yard at Harvard Yard, which includes a variety of historic 18th and 19th century buildings. Matthews Hall was one of the first buildings designed by Boston architectural firm Peabody & Stearns, and it was completed in 1872 as a dormitory, named for its benefactor, Nathan Matthews.
Today, Matthews Hall is still a dormitory, and like the others at Harvard Yard it is a freshman-only dorm. Over the years it has housed a wide range of notable students, including newspaper publisher William Randolph Hearst, Nobel laureate physicist Philip Warren Anderson, Senator Chuck Schumer, Secretary of the Treasury Robert Rubin, and actor Matt Damon.