The Old Burying Ground in Cambridge, across from Harvard Yard, around 1899. Image courtesy of the Library of Congress, Detroit Publishing Company Collection.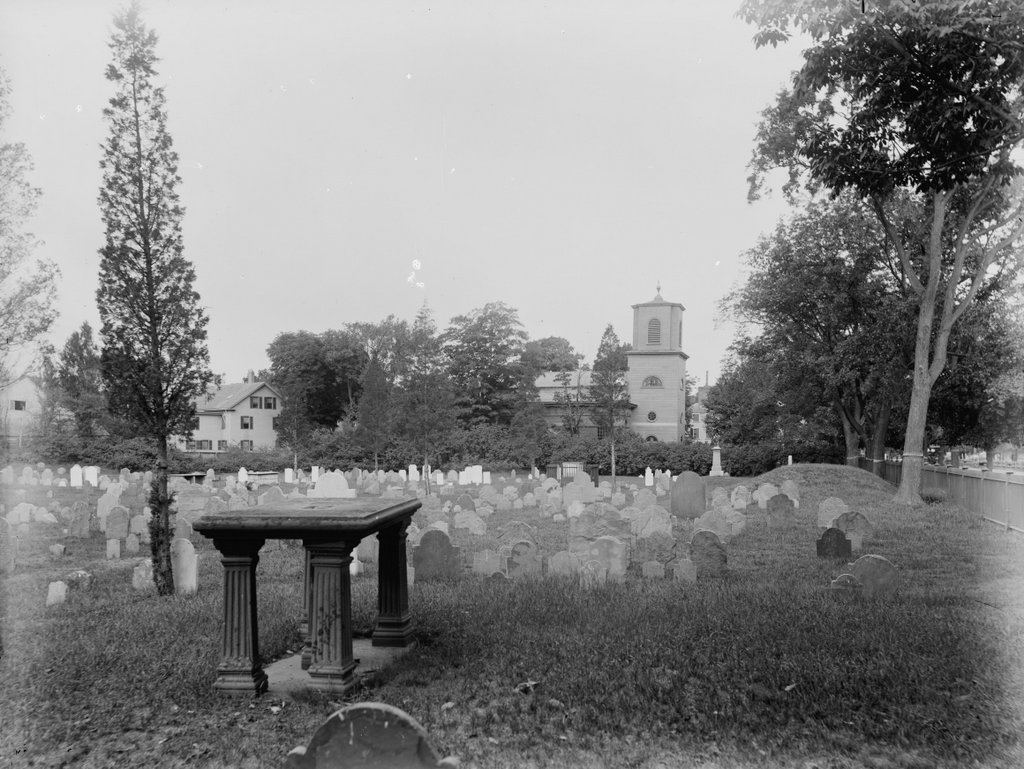 The cemetery in 2016: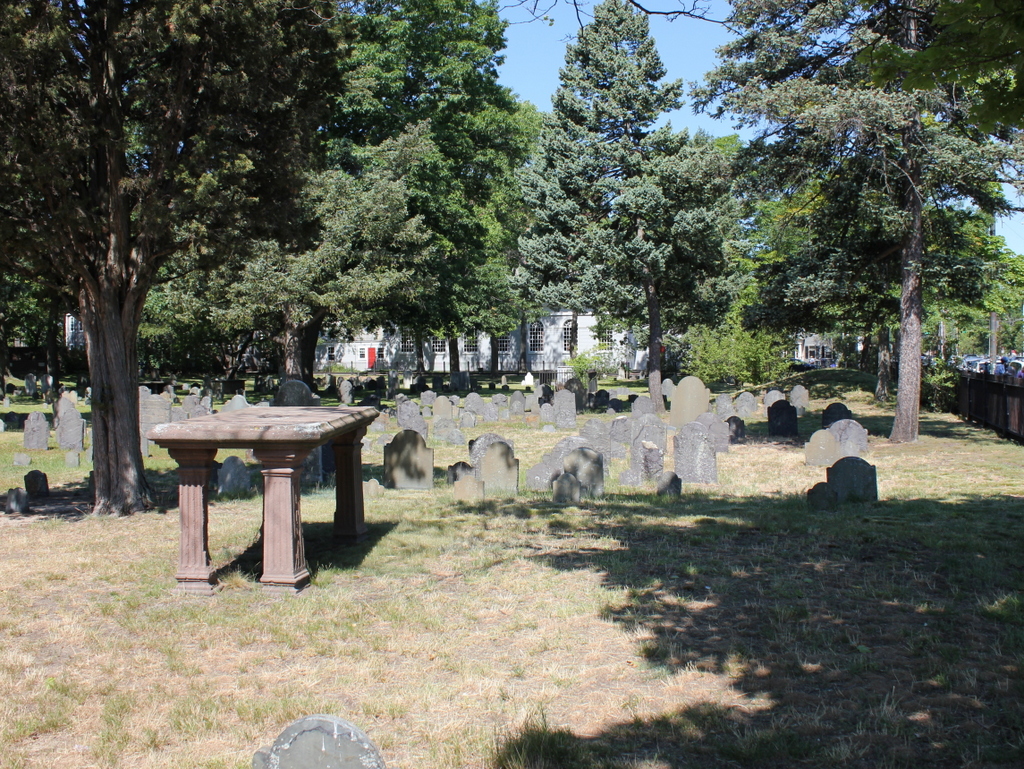 Cambridge was first settled in 1631, just a year after Boston, at a location a little further up the Charles River from Boston. Originally given the creative name of Newe Towne, the settlement centered around the Harvard Square area, and this was the town's only cemetery for nearly 200 years. The first burials here date back  to around 1635, but headstones were not common at the time, so the oldest one still standing is dated 1653.
Most of the headstones here are from the late 17th and 18th centuries, with very few after the early 19th century. Because it was the town's only cemetery, the burials here represent people from all classes and walks of life. Some of the prominent citizens have more elaborate monuments, such as the table stone in the foreground, which marks the grave of Colonel John Vassall, who died in 1747.
Today, the historic gravestone remains essentially unchanged since the first photo was taken some 117 years ago. In the background is Christ Church, one of two churches that borders the cemetery on either end. It was built in 1760, and although partially hidden by trees in the 2016 scene, it is still standing as one of the few surviving works of prominent colonial architect Peter Harrison.