The Bancroft Hotel, at the corner of Franklin and Portland Streets in Worcester, around 1912-1920. Image courtesy of the Library of Congress, Detroit Publishing Company Collection.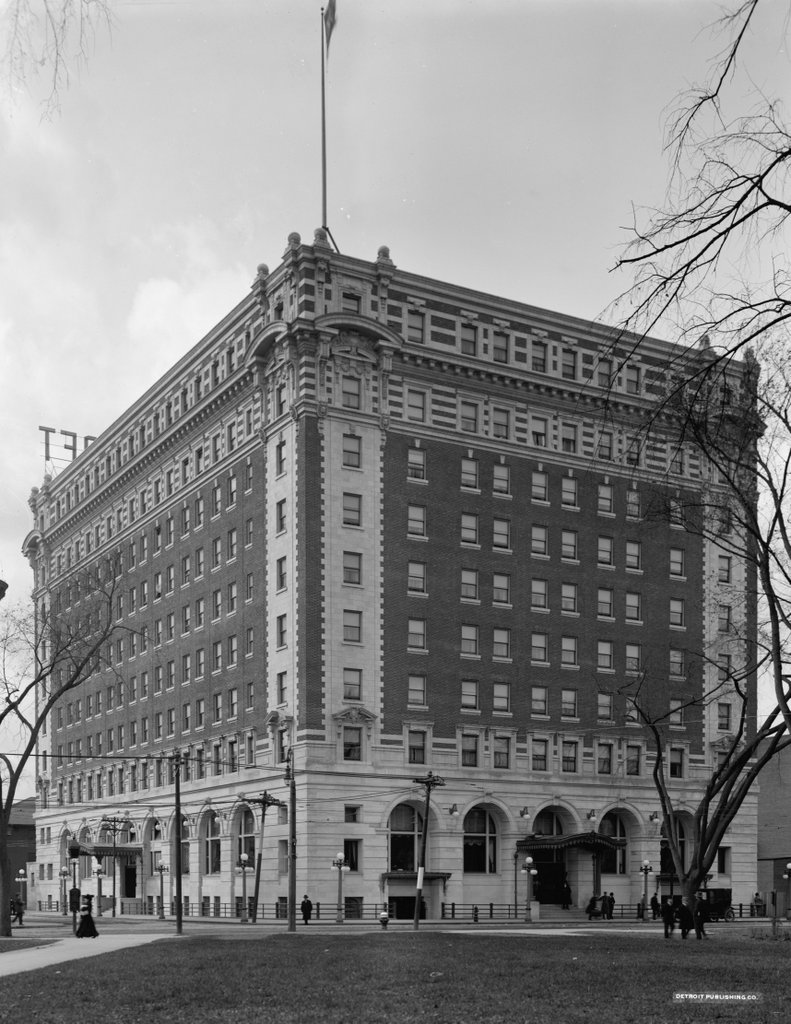 The building in 2016: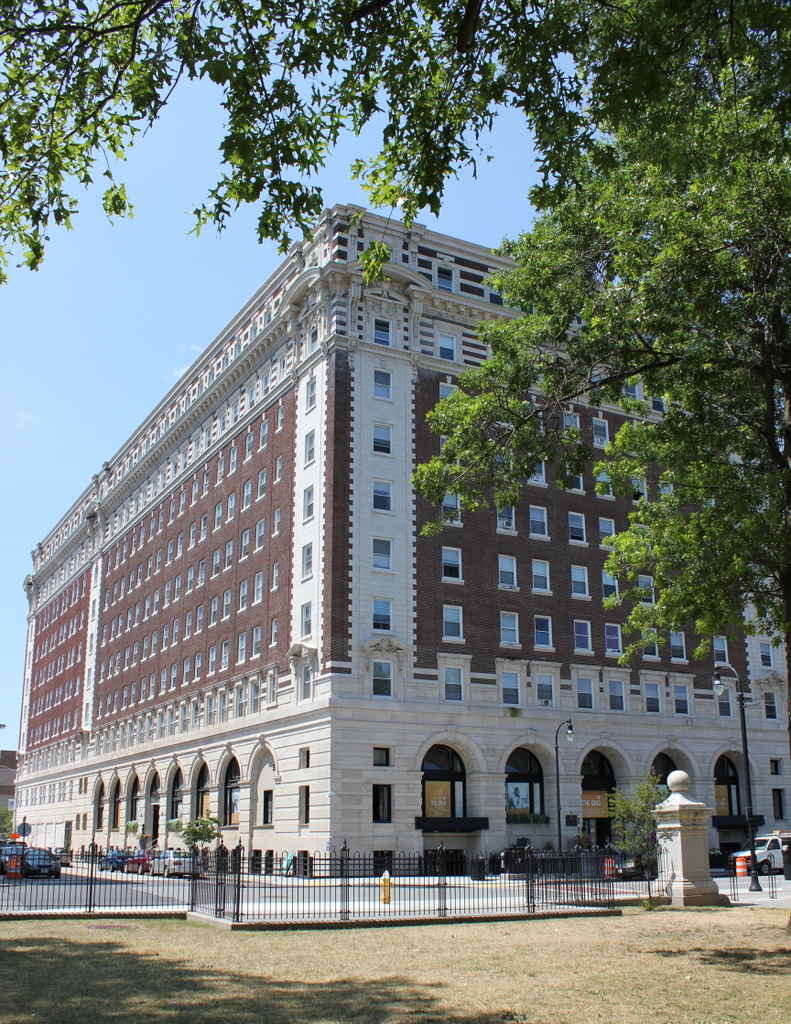 The Bancroft Hotel opened in 1913 as the city's grandest hotel, at a time when Worcester was a prosperous industrial city. Originally planned as a 225-room hotel, the 9-story building was expanded to 320 by the time it was completed. It was designed by the Buffalo-based architectural firm of Esenwein & Johnson, and reflects the Classical Revival style that was often seen in early 20th century grand hotels.
In 1926, the building was expanded in the back along Portland Street, which is visible in the distance of the present photo. This brought the hotel up to 500 rooms, and remained as Worcester's premier hotel well into the middle of the century. However, as was the case in cities across the northeast by the 1960s, the population was in decline, and interstate highways shifted travelers away from downtown Worcester. In 1964, the hotel closed, but the historic building was preserved, and renovated into apartments. Today, it has 255 housing units, and it is listed on the National Register of Historic Places.