The Second Congregational Church on Court Square in Greenfield, around the 1870s or 1880s. Image courtesy of the New York Public Library.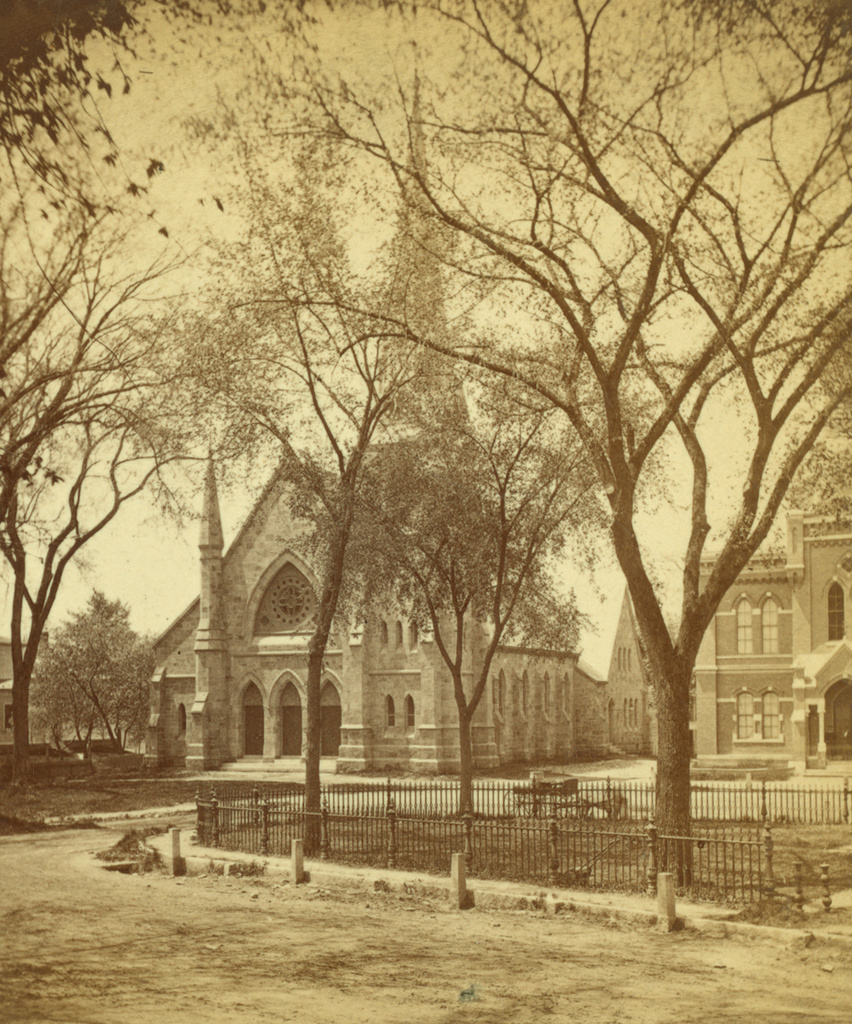 The church in 2016: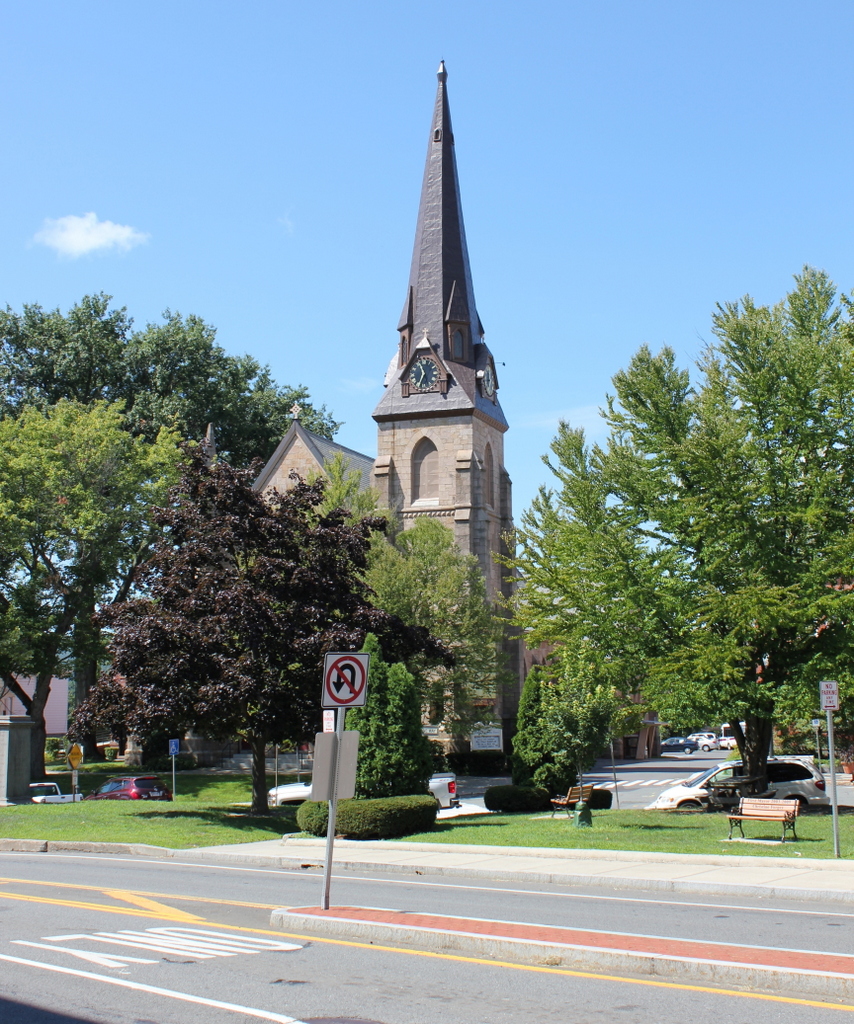 Greenfield's Second Congregational Church was established in 1817, during a time when many New England churches were experiencing division. Here in Greenfield, though, the source of the dispute was not theological but geographical, as the two factions could not agree on a location for the meetinghouse. Ultimately, the offshoot congregation built their church here in what is now the center of Greenfield. Their first building was designed by prolific Western Massachusetts church builder Isaac Damon. This brick Greek Revival design was copied a few years later and a few miles south of here in Deerfield, and still stands today as part of Historic Deerfield.
Here in Greenfield, though, the old church was demolished in 1868 and replaced with a new building on the same site. By this point, the Greek Revival style of the early 19th century had fallen out of style, and Gothic Revival had become prevalent in post-Civil War churches. This church was designed by the Boston firm of Richards & Park, and included many of the common Gothic Revival features, including a stone exterior, an off-centered steeple, and pointed arches over windows and doors. The church is still standing today, essentially altered from its original appearance. It is one of many surviving 19th century buildings facing the Common, and is part of the Main Street Historic District on the National Register of Historic Places.