Sayles Hall on the campus of Brown University, around 1906. Image courtesy of the Library of Congress, Detroit Publishing Company Collection.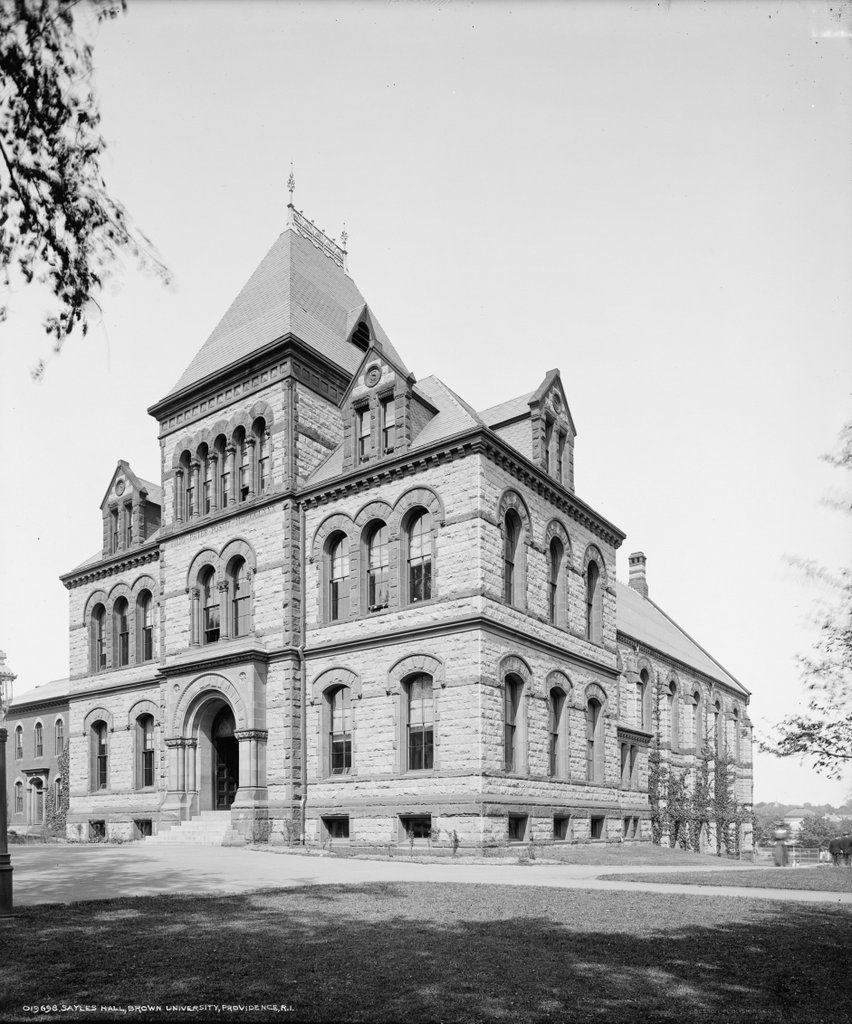 The building in 2016: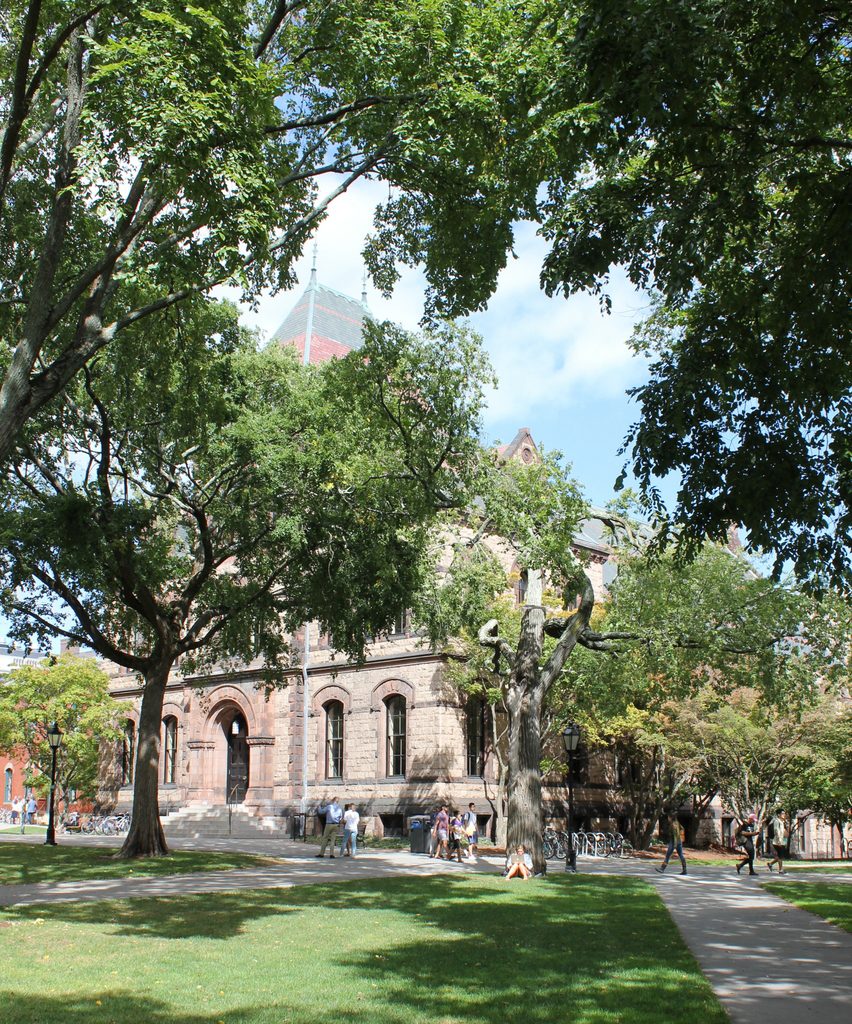 Sayles Hall was built on the College Green at Brown University in 1881, and was donated by Pawtucket textile manufacturer William F. Sayles. He named it in honor of his son, William Clark Sayles, who died in 1876 during his sophomore year at Brown. The building's Romanesque architecture was typical for institutional buildings of the era, and was designed by Providence architect Alpheus C. Morse. The front of the building features classrooms, while the much larger back portion is an assembly hall.
It is partially obscured by trees in the present-day view, but the exterior of Sayles Hall looks the same today as it did when it was completed over 130 years ago. Its assembly hall has been used over the years for everything from alumni dinners to winter baseball practices, and it remains in use today for lectures, concerts, and other events.