The Post Office building, which later became City Hall, on Allen Street in Pittsfield, around 1910-1930. Image courtesy of the Library of Congress, Detroit Publishing Company Collection.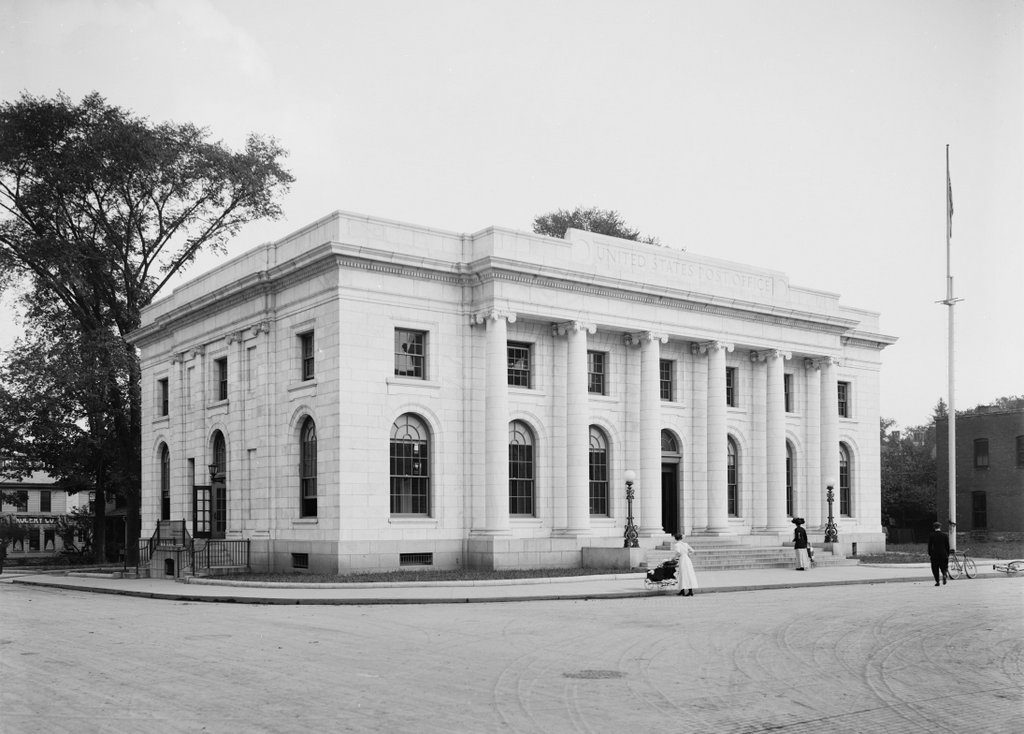 City Hall in 2016: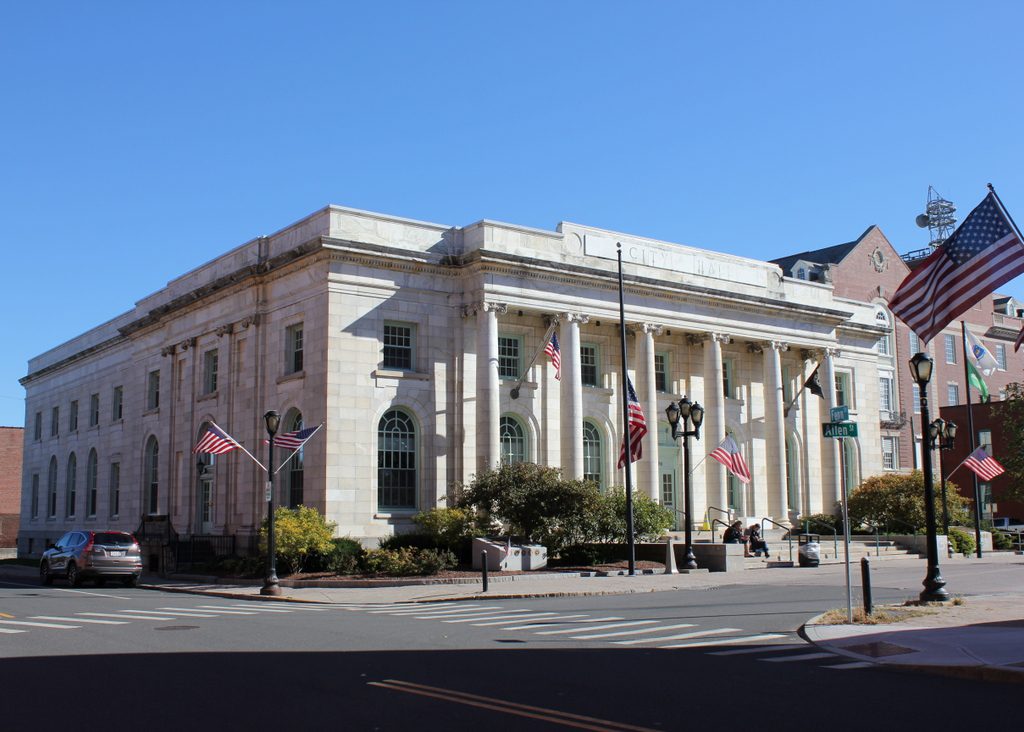 For many years, it was common for post offices, even in relatively large cities and towns, to be located within commercial buildings rather than in separate buildings. Springfield, for example, did not get its first purpose-built post office until 1890. Here in Pittsfield, the post office had been located in the Berkshire Life Insurance Company building until 1910, when this post office opened on Allen Street.
Its classical revival architecture was designed by James Knox Taylor, who, as Supervising Architect of the Treasury was responsible for designing government buildings across the country. Its design was fairly standard for post offices of the era, but its location was somewhat unusual. It is located at the corner of Allen and Federal Streets, two relatively minor side streets a block away from the far busier North and East Streets. However, it served its purpose well, and was used as a post office for over a half century until it closed in 1966.
After the post office left, the building was renovated into City Hall, replacing the much older building a block away, which had served as the seat of Pittsfield's municipal government since 1832. It has remained in use ever since, and has now been City Hall for almost as long as it had been a post office. The original interior has been somewhat altered over the years, but exterior is essentially unchanged from the first photo, aside from the significant addition in the back.