The Berkshire Life Insurance Company Building at the corner of North and West Streets in Pittsfield, around 1900. Image from Pittsfield, Massachusetts, and Vicinity (1900).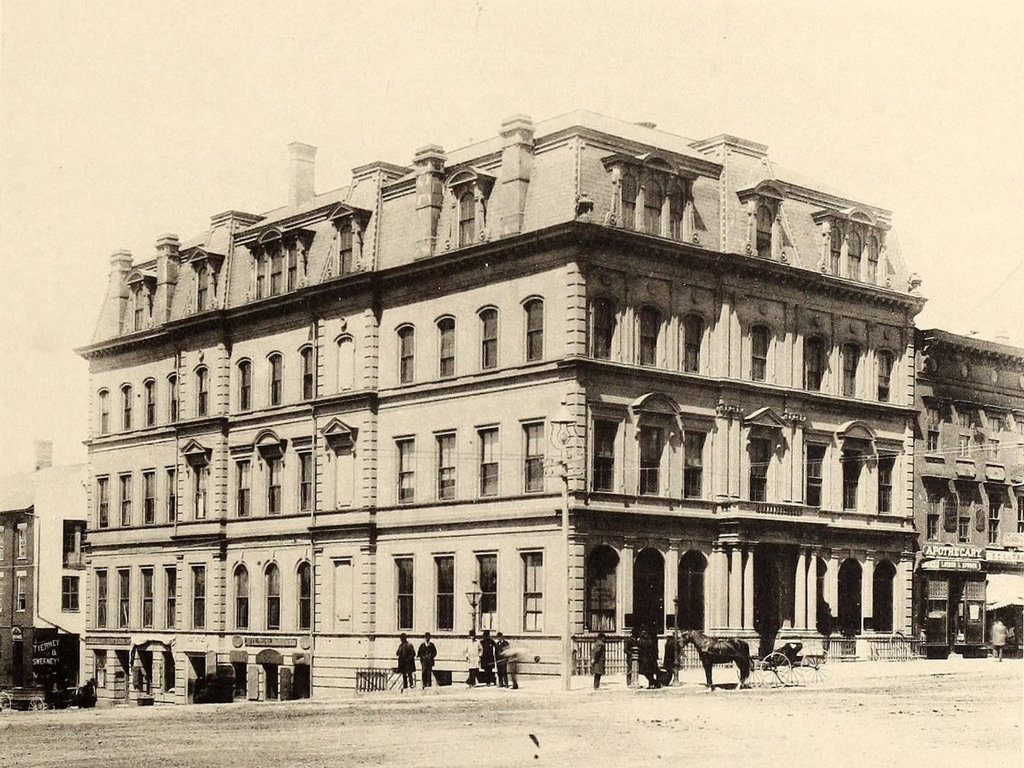 The building in 2016: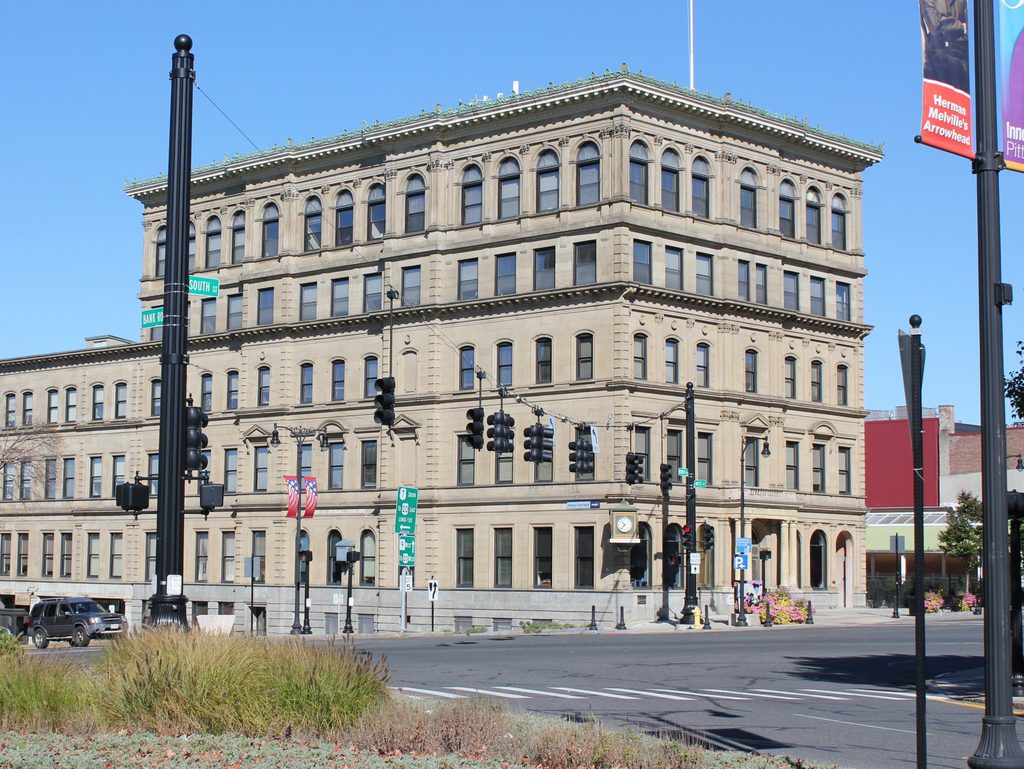 This building at the heart of downtown Pittsfield was built in 1868 as the home of the Berkshire Life Insurance Company. It was designed by Louis Weissbein, the same architect who would later design the courthouse on the opposite side of Park Square. Like the courthouse, this building once had a mansard roof, which was common in Second Empire architecture. However, while these buildings are still standing, both have undergone significant renovations that have, among other things, removed the original roofs.
When the first photo was taken around 1900, the Berkshire Life building still looked essentially the same as it had when it was completed. However, in 1906 it was expanded in the back, along the West Street side of the building. Just a few years later, the building grew again, when two stories were added to the original section in 1911, replacing the old mansard roof in the process. Both of these additions matched the original architecture, although the new roof gives the building more of a Renaissance Revival appearance than Second Empire.
Today, the building is one of many historic 19th century buildings that surround Park Square. The interior was damaged by fire after a gas explosion in 1970, but the building survived and was restored. It was added to the National Register of Historic Places in 1986 and later became part of the Park Square Historic District.