Facing north across Park Square in Pittsfield, around 1900. Image from Pittsfield, Massachusetts, and Vicinity (1900).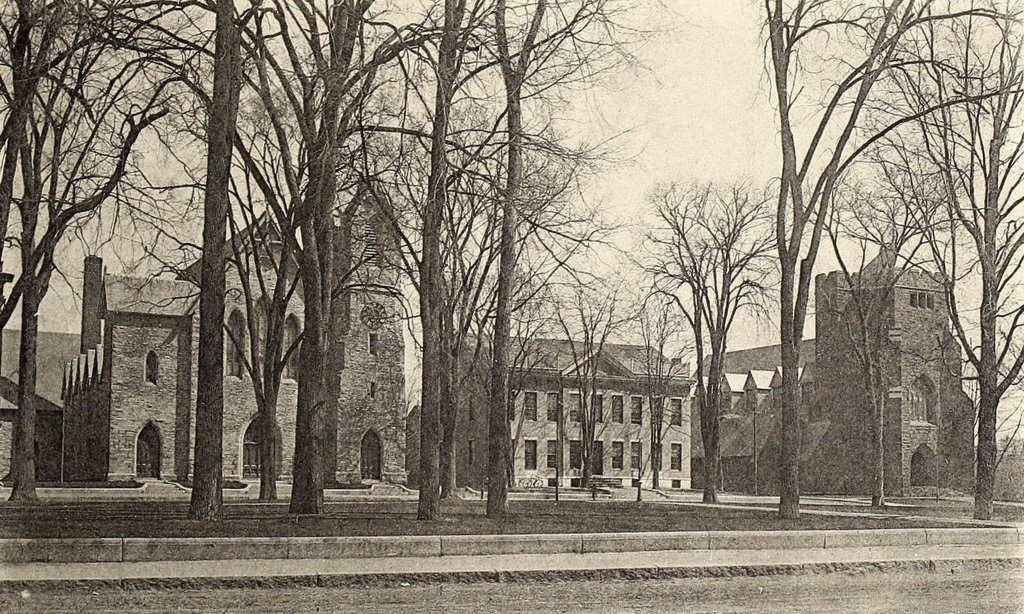 Park Square in 2016: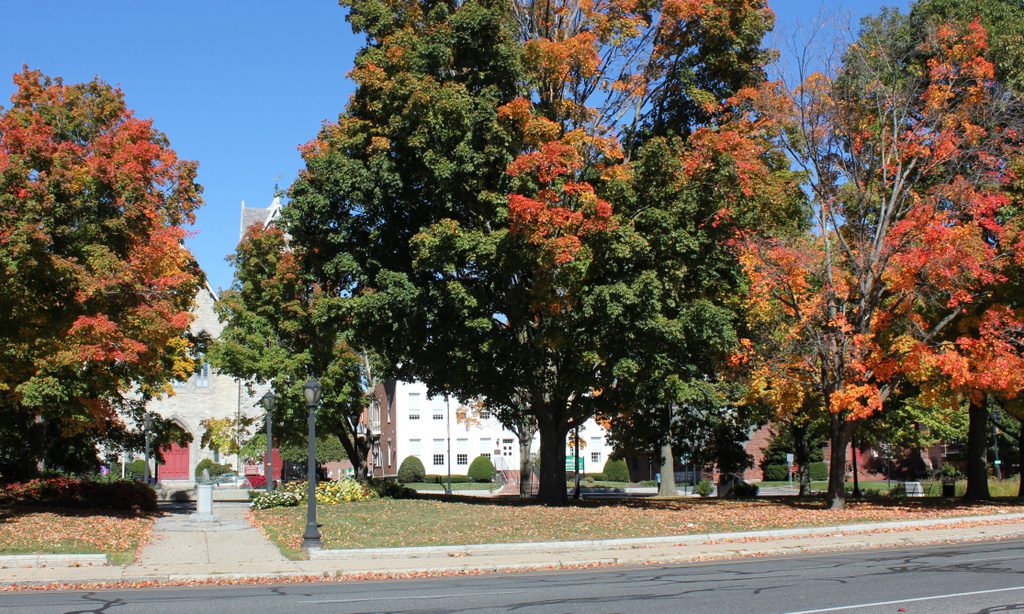 It is hard to tell in the present-day photo because of the trees, but all three of these historic buildings on the north side of Park Square are still here today. In the center is Pittsfield's old town hall, a plain brick Federal-style building that was completed in 1832. After Pittsfield became a city in 1891, it remained in use as city hall until 1968, when the city government moved a few blocks away to the old post office.
The old town hall is flanked on either side by stone Gothic Revival churches, both of which were designed by prominent architects. To the left is the First Church, which was designed by Leopold Eidlitz and built in 1853 on the site of an earlier 18th century church building. On the other side is St. Stephen's Church, designed by the Boston firm of Peabody and Stearns. Although architecturally similar to the First Church, it is significantly newer, having been completed in 1889.
Today, all three of these buildings are well-preserved and relatively unchanged from when the first photo was taken. The two churches are both still in active use, and the old town hall is now an office building for the Berkshire Insurance Group. In 1975, the buildings were added to the National Register of Historic Places as part of the Park Square Historic District.