Another view of The Maplewood, seen from the corner of North Street and Maplewood Avenue in Pittsfield, around 1910-1920. Image courtesy of the Library of Congress, Detroit Publishing Company Collection.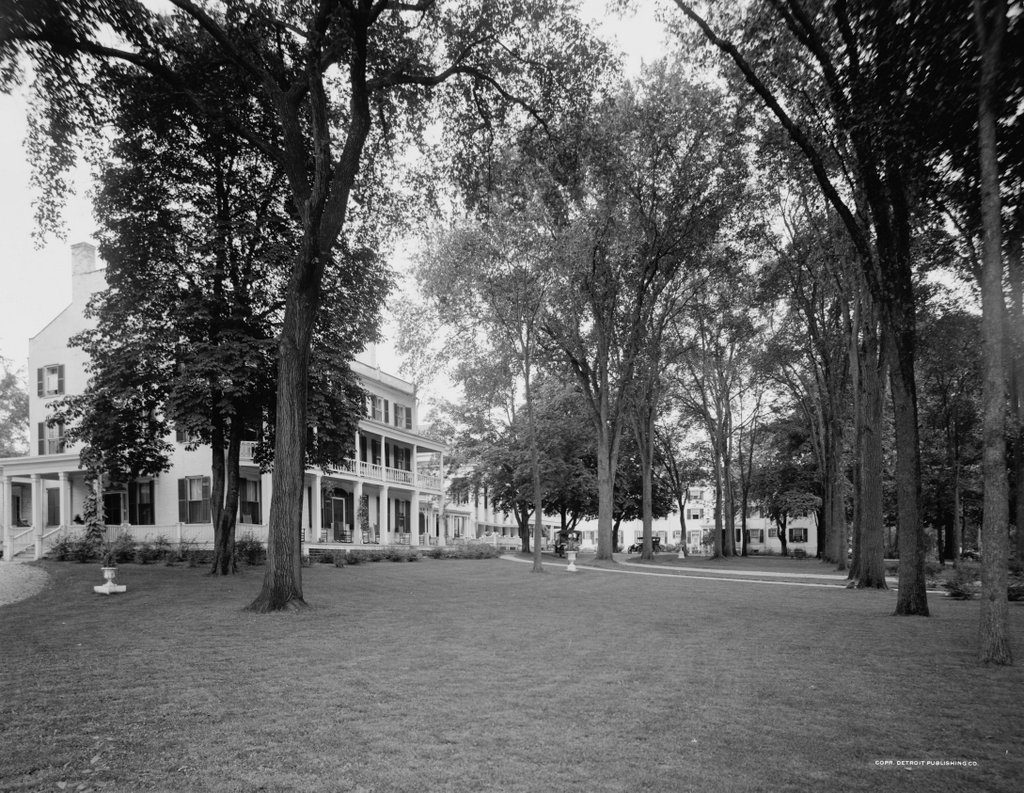 The scene in 2016: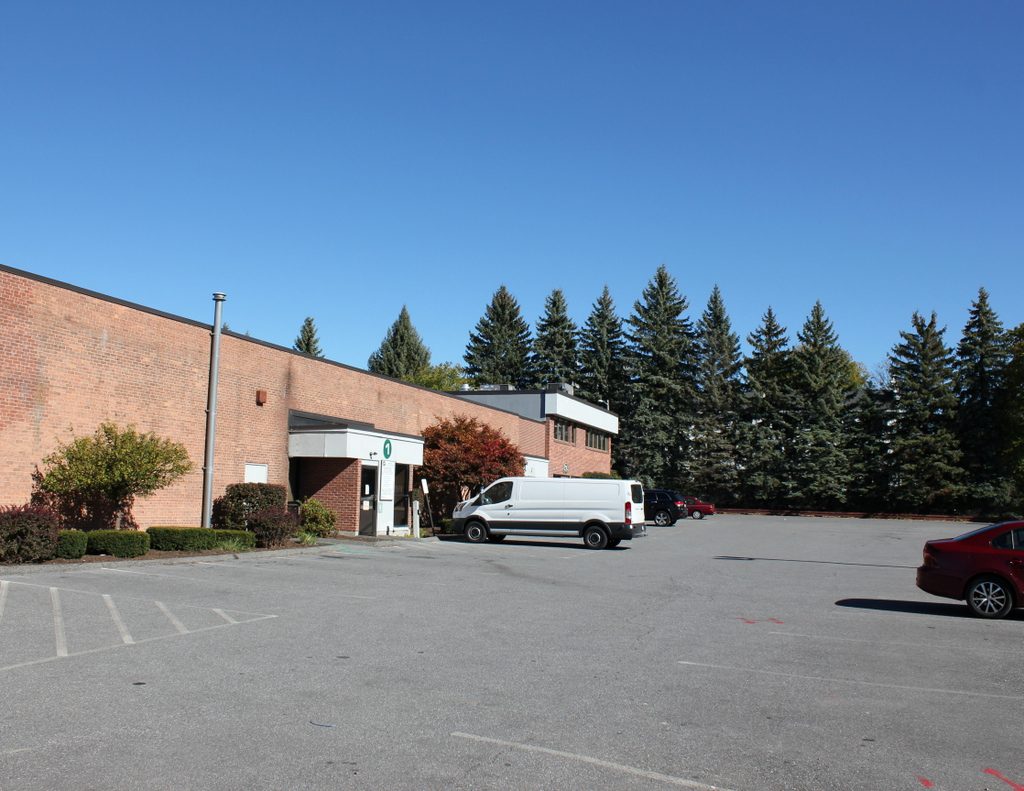 This view shows several of the buildings at The Maplewood, a resort hotel in the Berkshires that had once been a private school for girls. As mentioned in the previous post, a school was established here as early as the 1820s, with several of the buildings dating back to this time period. By 1884, though, the Maplewood Young Ladies Institute had closed, and the buildings were converted into a hotel.
The hotel closed in 1936, and most of the buildings were demolished by 1940. The property was redeveloped, and modern commercial building now stands on the site at the corner of North Street and Maplewood Avenue. The hotel's only surviving building is one of the original 1820s Federal-style school buildings. It is partially visible in the distance of the first photo, on the eastern side of the property, and today it still stands on the other side of the trees in the distance. After having been used first as a school and then as a hotel, it has since been redeveloped into condominiums.