Looking north on North Street from Park Square in Pittsfield, around 1893. Image from Picturesque Berkshire (1893)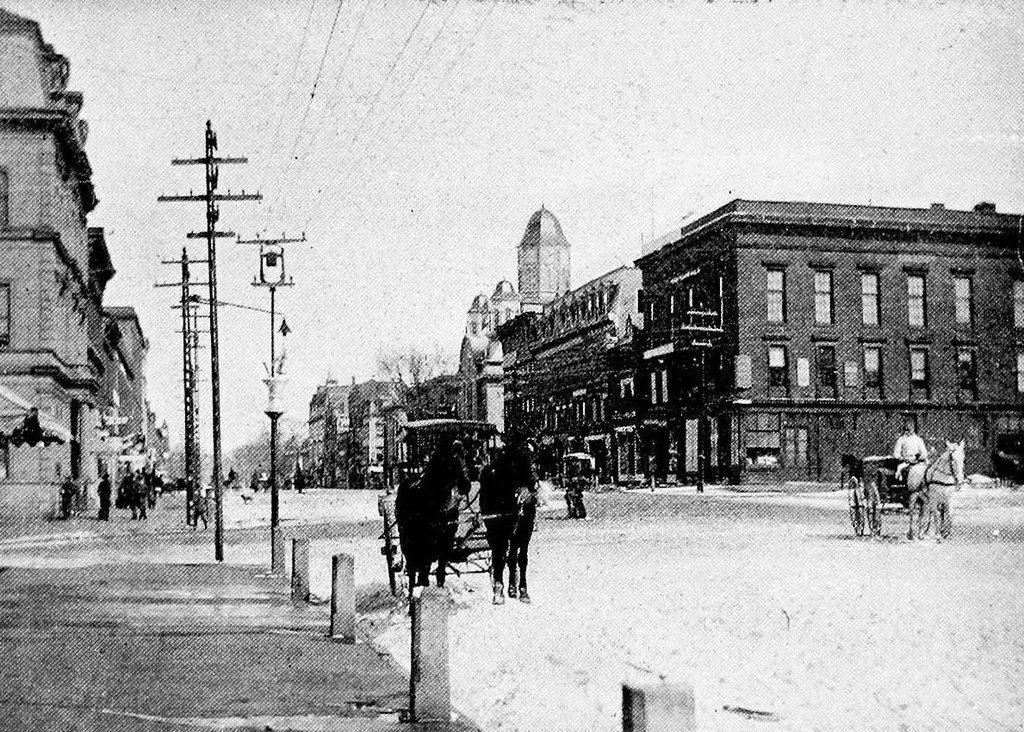 The scene in 2016: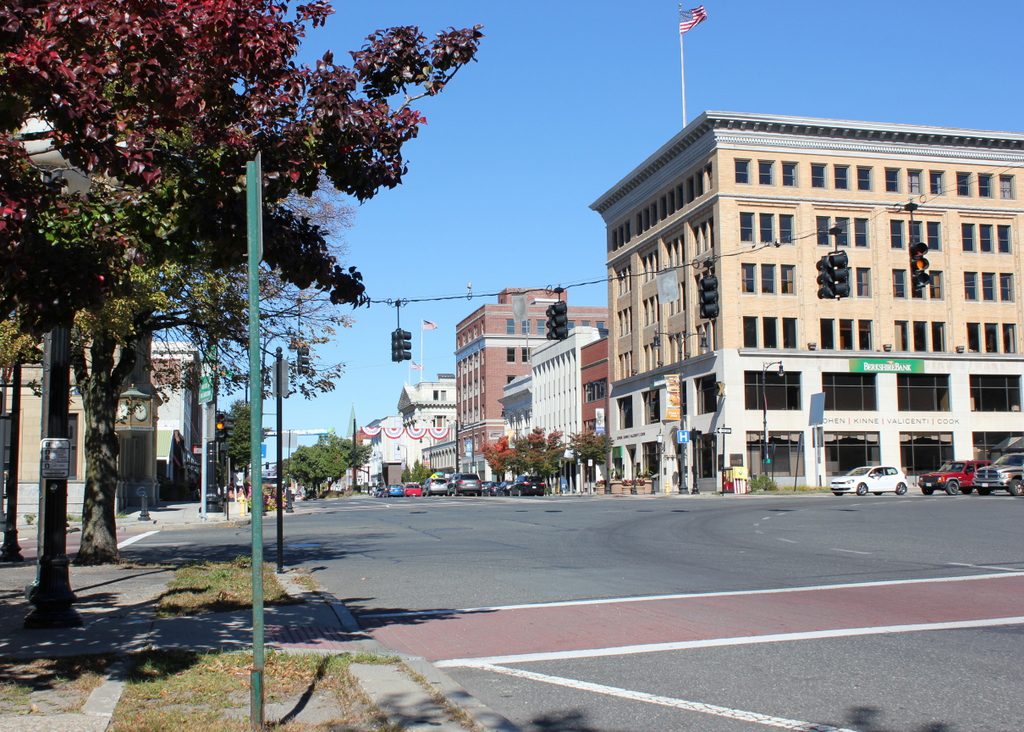 The east side of North Street in the present-day scene is lined with historic buildings, but essentially none of these were built yet when the first photo was taken. At the time, Pittsfield was growing at a steady pace. It had become the seat of Berkshire County in 1868, and by 1891, with a population of over 1891, it was incorporated as a city. The population growth would continue at an even faster pace for the next few decades, resulting in the disappearance of many old 19th century buildings along North Street and the construction of new ones.
Among the first to go in this scene was the building on the far right, at the corner of North and East Streets. It came down only a few years after the first photo was taken, and was replaced with the Berkshire County Savings Bank Building. Completed in 1896, it is still standing as a major landmark in downtown Pittsfield. Opposite the bank, on the left side of the photo, is one of the few survivors from the first scene. The Berkshire Life Insurance Company Building was built in 1868, and although it was significantly expanded in 1911, it is still standing at the corner of North and West Streets.