Looking east toward Park Square in Pittsfield, around 1906. Image courtesy of the Library of Congress, Detroit Publishing Company Collection.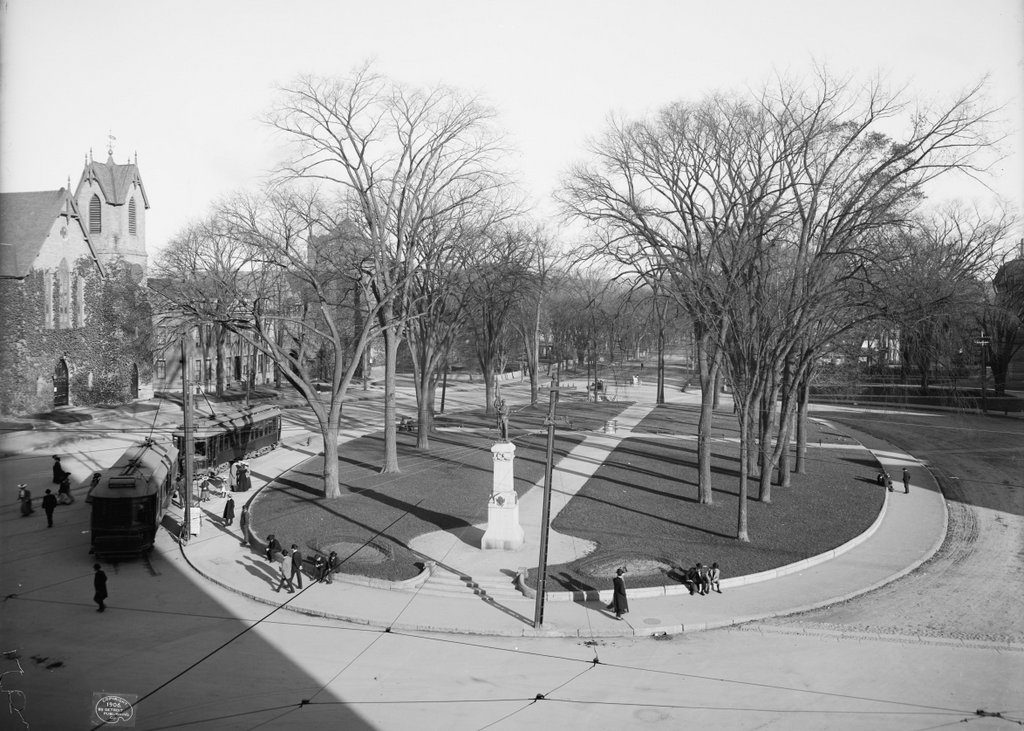 The scene in 2016: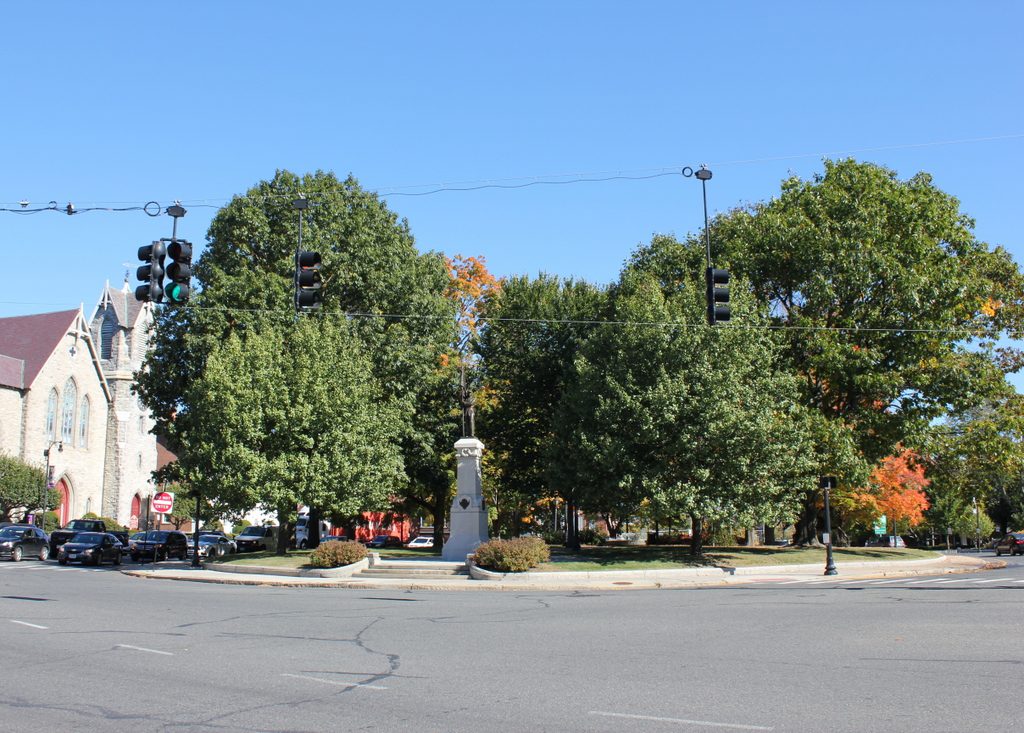 Pittsfield's Park Square has been featured in several other posts, but the first photo here gives a good elevated view of the oval park in the center of the city. The photo was probably taken from one of the upper floors of the Hotel Wendell, which stood on the west side of the square from 1898 to 1965. From here, guests could overlook the small park, along with the important government and religious buildings that surround it. On the left side of the photo, starting closest to the foreground, was the First Church, City Hall, and St. Stephen's Church. On the far right, barely in view, is the Berkshire County Courthouse, and even further to the right, just outside of the view of the camera, is the Berkshire Athenaeum, Pittsfield's public library.
Over a century later, not much has changed in this scene. The trees make it harder to tell, but Park Square is still largely the same as it was in 1906, including the Civil War monument on the west side. Electric trolleys no longer circle the square, but it remains a busy intersection in the middle of the city. The Hotel Wendell is long gone, but all of the other historic buildings from the first photo are still there, although most are hidden by the trees. Because of this level of historic preservation, the square and the buildings around it were added to the National Register of Historic Places in 1975 as the Park Square Historic District.