St. Stephen's Church at the corner of East and Allen Streets in Pittsfield, around 1893. Image from Picturesque Berkshire (1893)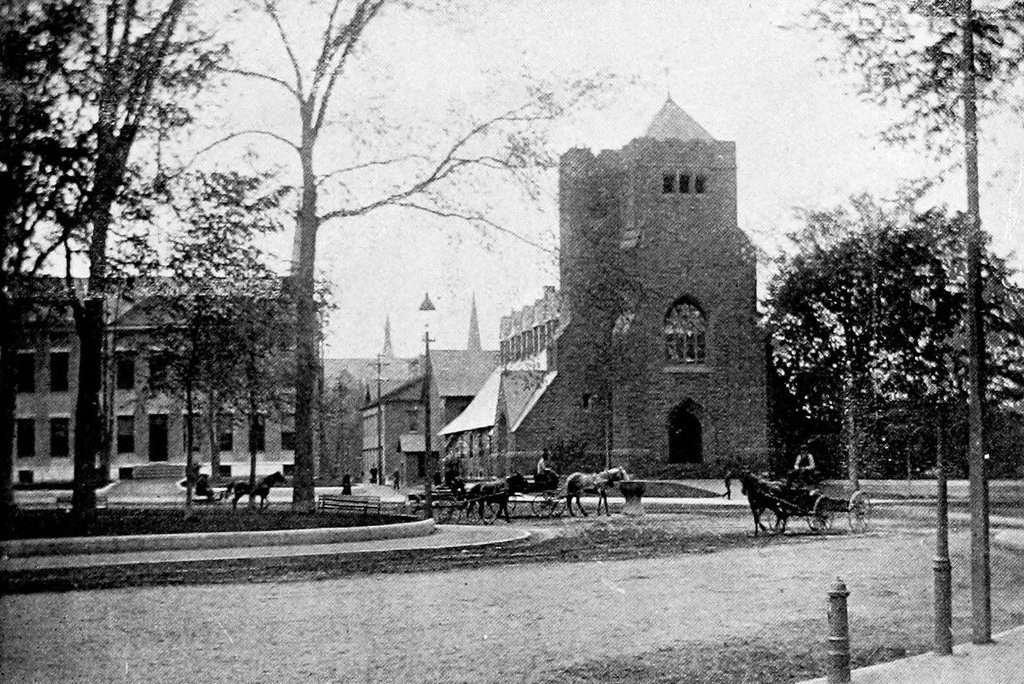 The church in 2016: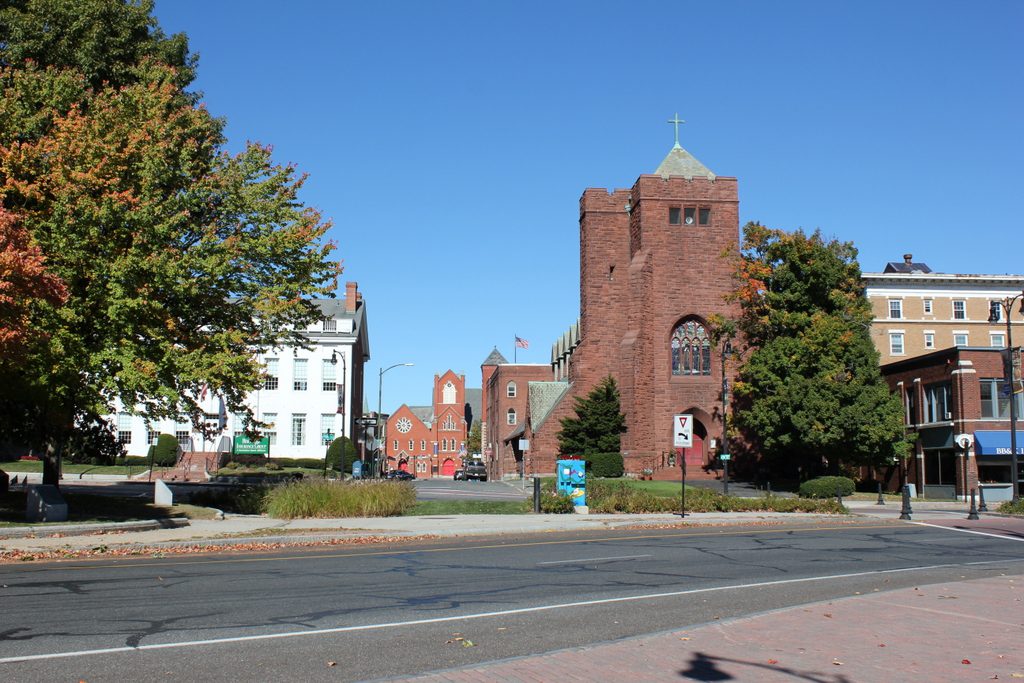 As seen in a previous post, St. Stephen's Church is one of several historic 19th century buildings at Park Square, in the center of downtown Pittsfield. The Gothic Revival church was designed by Peabody and Stearns, a prominent Boston firm of the late 19th and early 20th centuries. Completed in 1890, it replaced an earlier Episcopalian church that had been built on virtually the same spot in 1832, the same year as the old town on the left side of the scene. The town hall has survived to the present, but the old church had to be demolished to build Allen Street, seen in the center of the photos.
When the first photo was taken, St. Stephen's Church was just a few years old. More than 120 years later, most of its surroundings, except for the old town hall, are different, but not much has changed with the church itself. The building underwent a restoration in 1999, which included repairs to the stained glass windows that had been designed by Louis Comfort Tiffany and Mary Elizabeth Tillinghast. The church is still in use as an active Episcopalian parish, and it is a contributing property in the Park Square Historic District on the National Register of Historic Places.