The house at 287 Saint James Avenue in Springfield, around 1938-1939. Image courtesy of the Springfield Preservation Trust.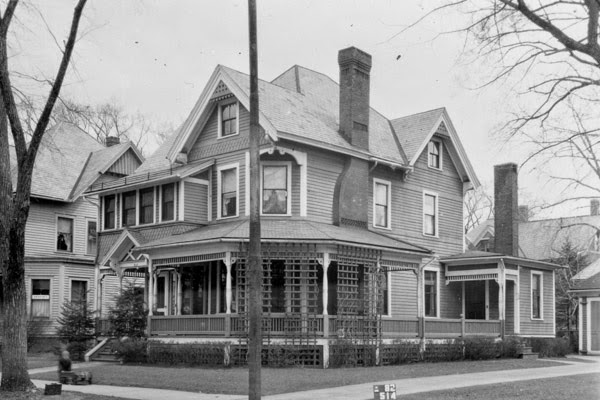 The house in 2016: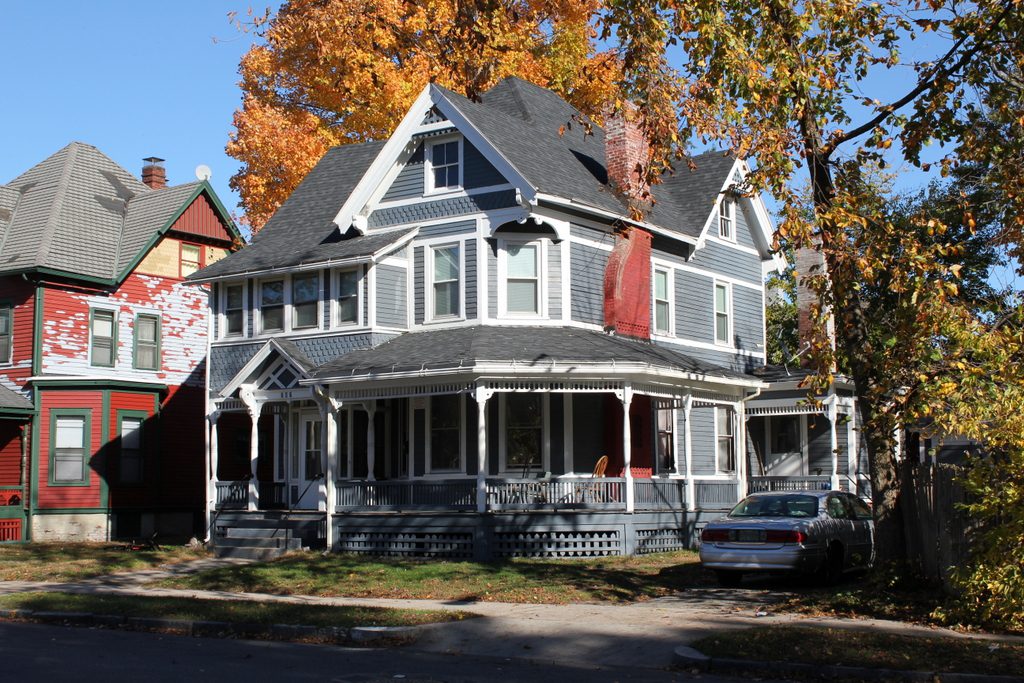 Located on Saint James Avenue between Dartmouth and Harvard Streets, this house was built in 1889 as part of the development of the McKnight district as an upper middle class neighborhood. It was originally the home of George Nye, Jr. and his wife Mabel, who moved in soon after their marriage. Their son Robert grew up here, but in 1900 the family moved a short distance away to a larger house at 137 Dartmouth Terrace, next to Mabel's parents' house.
By 1910, this house was the residence of Dr. James B. Comins, his wife Ada, and their daughters Alice and Barbara, along with a servant. Dr. Comins was a native of Stafford Springs, Connecticut, but after receiving his medical degree he opened up his practice in Springfield as a homeopathic physician. The couple lived here for the rest of their lives, with Ada dying in 1953 and her husband four years later.
The Comins family was living here when the first photo was taken, and very little has changed in its appearance in the nearly 80 years since then. Along with the rest of the historic houses in the neighborhood, it is part of the McKnight District on the National Register of Historic Places.