The house at 187 Bowdoin Street in Springfield, around 1938-1939. Image courtesy of the Springfield Preservation Trust.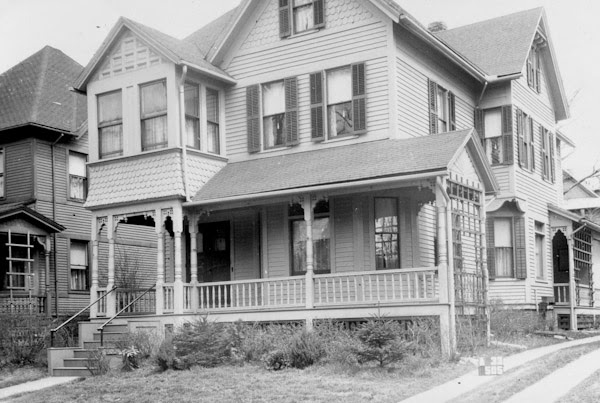 The house in 2017: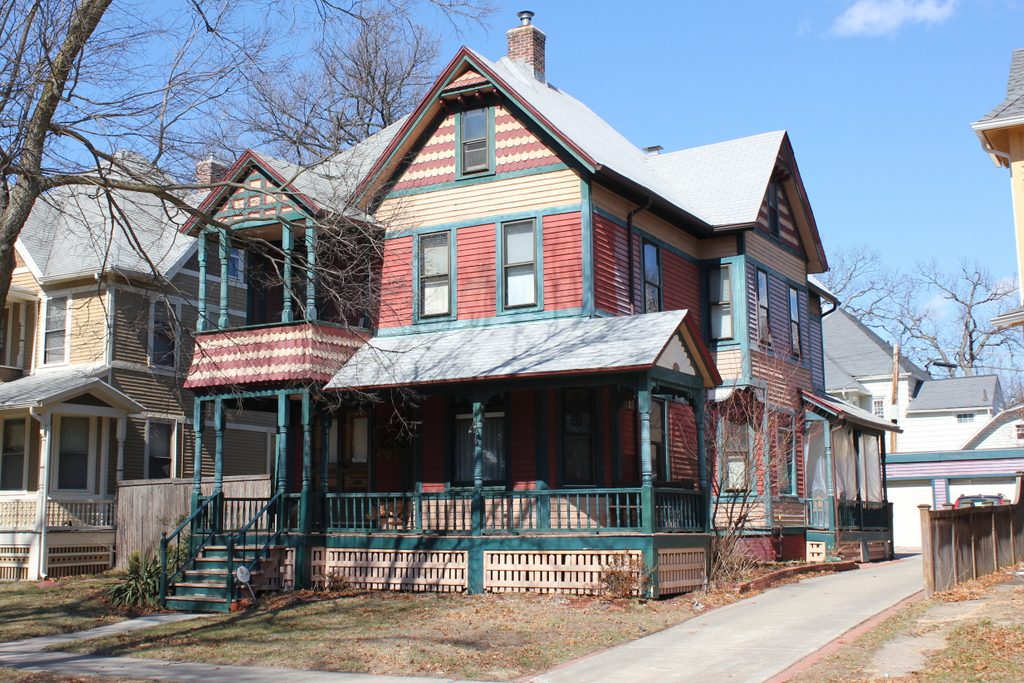 This house was built in 1893 as part of the development of the McKnight neighborhood, and was originally the home of Herbert and Cornelia Ashley. Herbert appears to have had a variety of jobs, and even received a patent for an electric trolley wire support. According to his patent application, which was filed in 1895, his invention would ensure that broken wires fall to the ground, rather than "dangling as a menace to man and beast." It does not seem clear whether or not his invention became widely adopted, but by 1910 he had sold this house, and he and Cornelia were living in his mother's house on Spring Street.
By 1910, this house was owned by John Lundy, a grocer who was living here with his wife Anne and their three adult children, plus a boarder. Both John and Anne had been born in Ireland, but immigrated to the United States as teenagers and married a few years later. They had a total of six children, but only three were still living in 1910. John died in 1915, but the rest of the family remained here for many years. None of the three children, Mary, John, and Catherine, ever married, and they were still living here with Anne when the first photo was taken in the late 1930s. After her death in 1943, the three children continued to live here together. Mary and Catherine died in the 1960s, and John finally sold the house in 1973, several years before his death in 1976 at the age of 94.
The same year that John died, his former house became part of the newly-established McKnight Historic District on the National Register of Historic Places. Like many of the other houses in the neighborhood, the house has been beautifully restored, complete with a paint scheme that emphasizes the Queen Anne details of the home. If anything, its exterior is probably more historically accurate now than it had been in the first photo, since the second-story porch had probably not originally been enclosed when the house was built.