The house at 79 Ingersoll Grove in Springfield, around 1938-1939. Image courtesy of the Springfield Preservation Trust.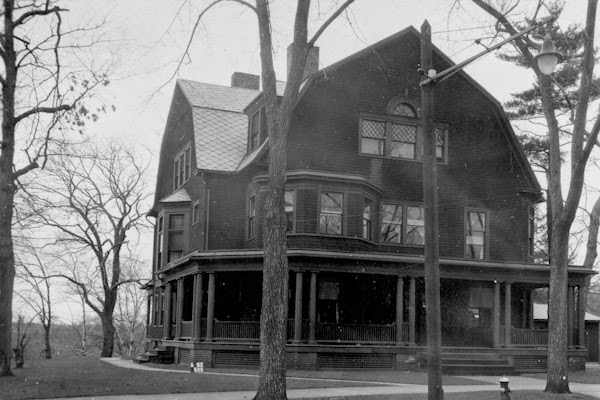 The house in 2017: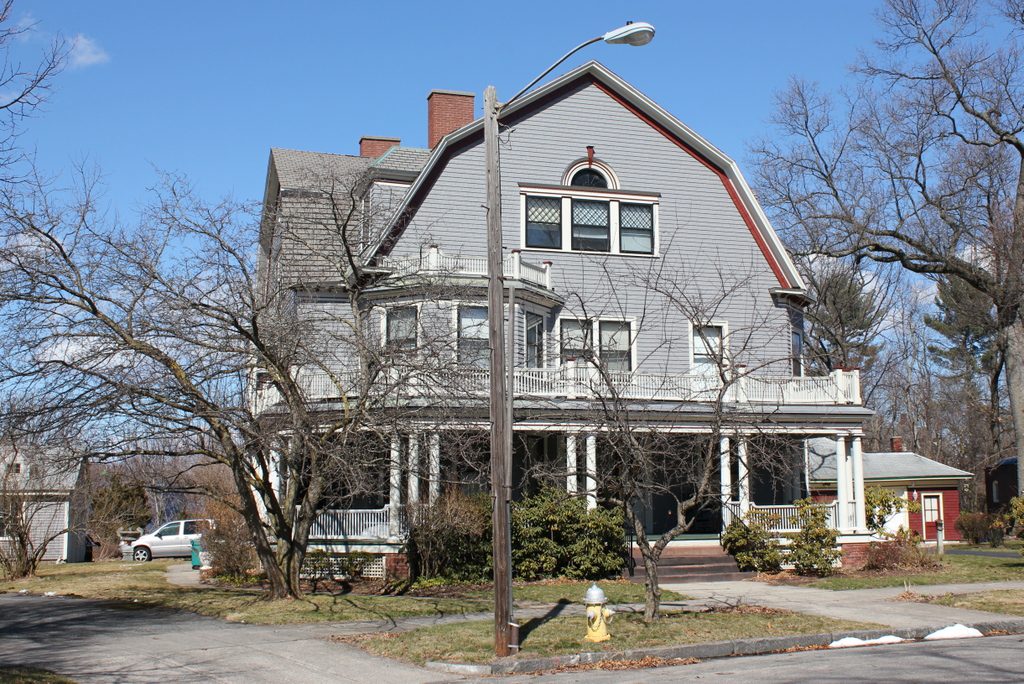 The McKnight neighborhood was largely developed by John and William McKnight, two brothers who were born in Truxton New York but later moved to Springfield. Here, they first worked as dry goods merchants, before ultimately entering the real estate business. John died in 1890, but his wife Mary continued to be involved in real estate, and built this home on Ingersoll Grove in 1896. Most of the other houses in the neighborhood have Queen Anne architecture, but because this house was built somewhat later, its design reflects the Colonial Revival style, which was coming into popularity at the end of the 19th century.
By 1900, Mary McKnight had sold this house to Cooper Robeson, who lived here with his wife Josephine and their children,  Rebecca, Dorothy, and James. They moved to Boston around 1910, and sold the house to woolen manufacturer Edwin H. Pinney. Originally from Stafford Springs, Connecticut, he was the son of Edwin C. Pinney, who was a state legislator and the president of a woolen company. When he and his wife Jennie moved to this house, they joined the many other business and industrial leaders who lived in the McKnight neighborhood, and they would remain here for many years. They were still living here when the first photo was taken in the late 1930s, and not much has changed in the house's exterior appearance since then. Today, along with the rest of the neighborhood, it is part of the McKnight Historic District on the National Register of Historic Places.