The house at 157 Bowdoin Street in Springfield, around 1938-1939. Image courtesy of the Springfield Preservation Trust.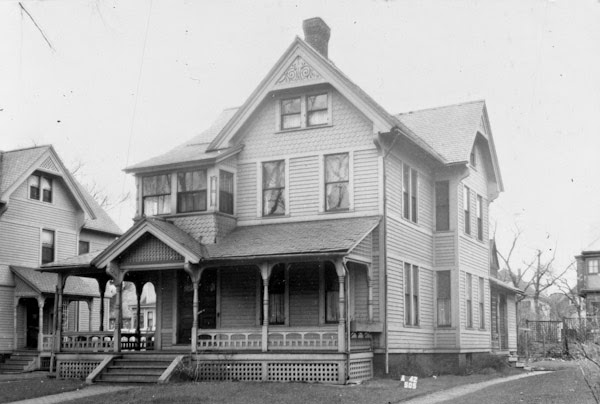 The house in 2017: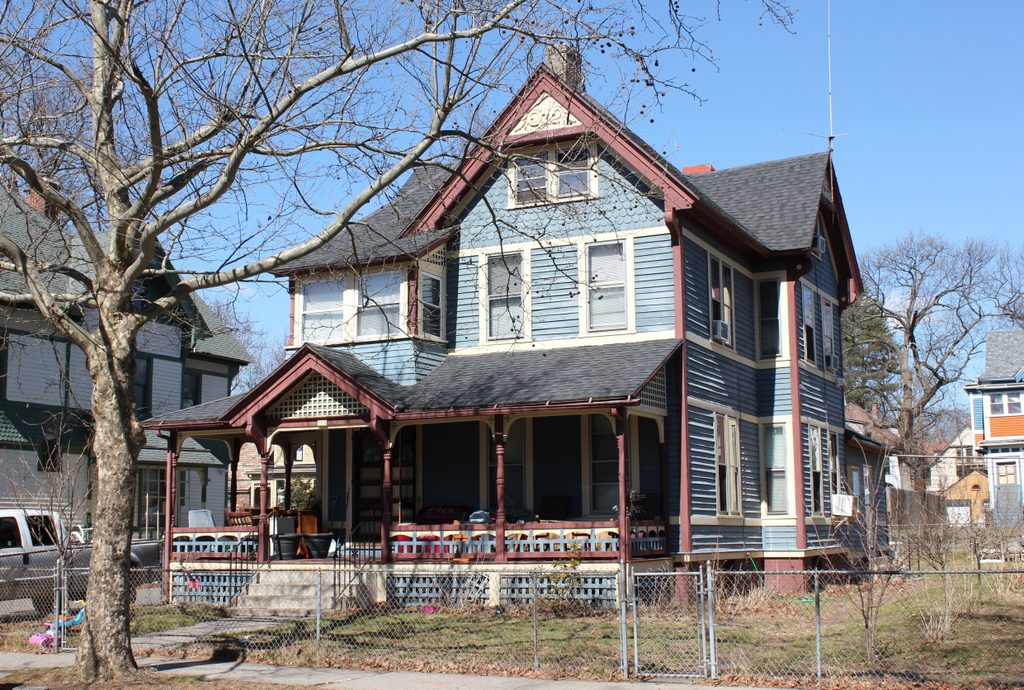 Built in 1887, this house was originally owned by a Mr. Hildreth, although his first name seems to be difficult to track down in the historical record. By 1900, it was owned by William Nevins, who was the treasurer and eventual president of the Springfield Printing and Binding Company. At the time, he lived here with his wife Nellie and their two sons, although by 1910 they had moved elsewhere. The house was subsequently owned by another printer, Cummings Lothrop, who was the assistant manager of the Springfield Printing and Binding Company. He lived here with his wife Elnore, but they were also living elsewhere by the next census.
In 1920, the house was owned by Thomas and Mary Fitzgerald, and they lived here with their six children. Thomas was an engineer who was, at the time, the vice president of the Sturdi-Truck Manufacturing Company in Holyoke. A few years later, he and his brother started their own company, the Fitzgerald Forging and Heat Treating Company. He died sometime before the 1930 census, but Mary was still living here, along with most of the children, all of whom were adults by that point.
Since then, the exterior of the house has remained well-preserved, and looks essentially the same as it did when the first photo was taken in the 1930s. Along with the rest of the neighborhood, it is part of the McKnight Historic District on the National Register of Historic Places.