The house at 163 Bowdoin Street in Springfield, around 1938-1939 and 2017. Historic image courtesy of the Springfield Preservation Trust.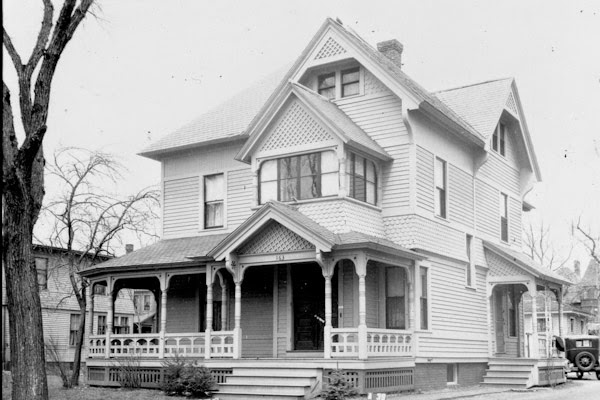 The house in 2017: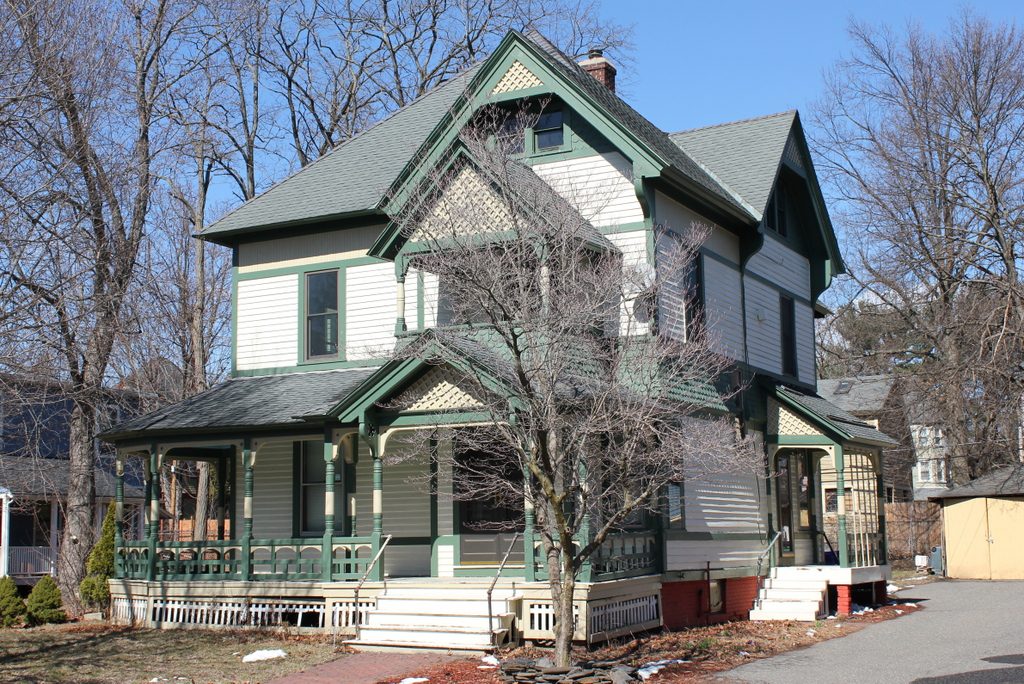 Lydia T. Conner was the widow of William Conner, a businessman who worked in the insurance industry for many years, including 15 years as the first secretary of the Springfield Fire and Marine Insurance Company. He died in 1880, and in 1887 Lydia had this house built in the new, fashionable McKnight neighborhood. She lived here with her only child, also named William, until her death in 1903. William never married, and died in 1914 at the age of 65, with "chronic alcoholism" being listed as a contributing factor in his death certificate.
By the 1920 census, the home was owned by Thomas and Harriet Downs, who lived here with three adult children, three grandchildren, and Harriet's sister. Thomas worked as a pressman for a printing company, and his son Frank also worked as a printer, while his daughter Madeline was a stenographer. He was still living here in 1930, although the house was far less crowded at this point. Harriet had died in 1928, and by 1930 the only other residents were Madeline, who at this point was on a different career path as a dietitian, and his 21 year old grandson Robert, who was continuing the family tradition as a printer.
In 1940, shortly after the first photo was taken, the house was crowded again. It was owned by Katherine Leonard, a 60 year old Irish immigrant who lived here with four of her siblings and her brother-in-law, plus a lodger. Since then, almost nothing has changed in the exterior of the house. It is still a single-family home, and is well-maintained on the outside, with a multicolor paint scheme that emphasizes the Queen Anne details. Like the other houses in the neighborhood, it is part of the McKnight Historic District on the National Register of Historic Places.