The house at 11 Ingersoll Grove in Springfield, around 1938-1939. Image courtesy of the Springfield Preservation Trust.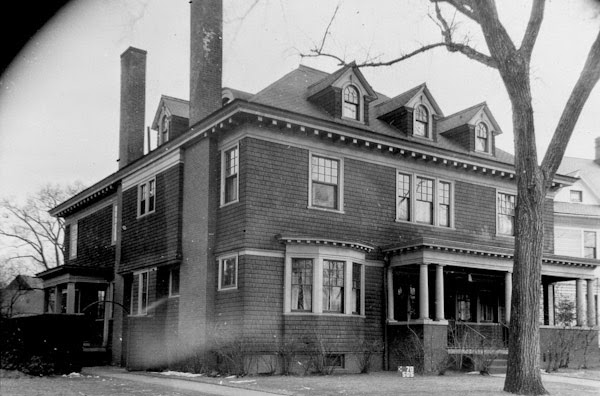 The house in 2018: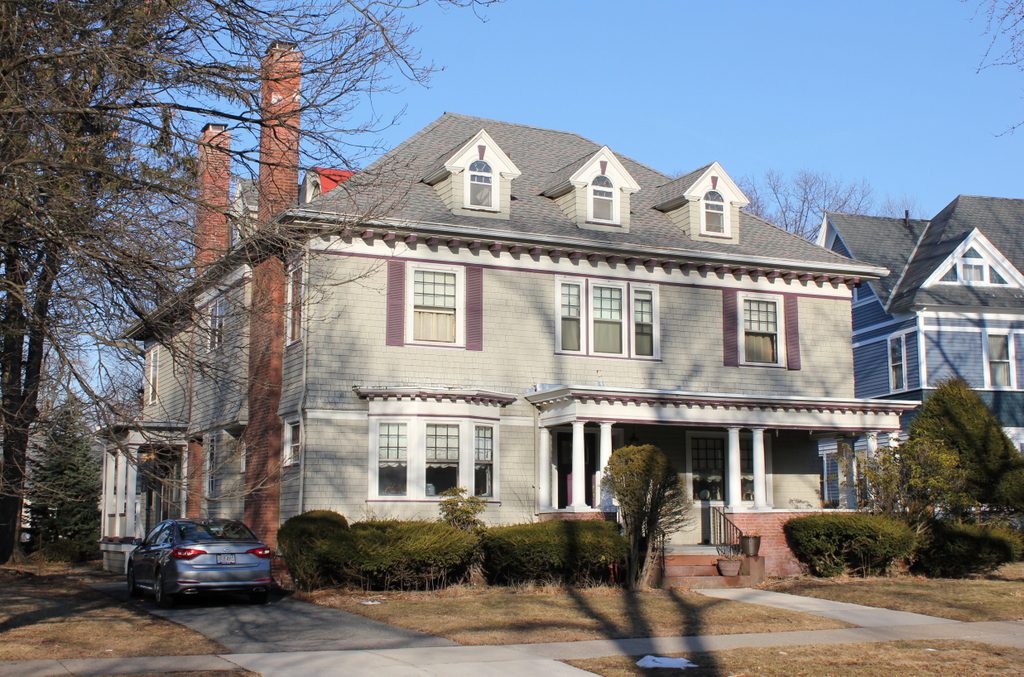 This elegant Colonial Revival home was built in 1905, and was originally the home of Theodore H. Nye, who worked for George Nye & Co., a wholesale meat company located on Lyman Street in downtown Springfield. The company had been established by his father George, who lived next door from here, in the house on the right side of the scene. George died in 1907, and Theodore went on to hold several positions within the company, including treasurer, vice president, and ultimately president. He lived here with his wife Mary and their two daughters, Gertrude and Harriet, until around 1916, when the family moved to West Springfield.
The house was subsequently owned by Charles H. Angell, actuary for the Massachusetts Mutual Life Insurance Company. He and his wife Jessie lived here with their three sons: Irving, Theodore, and Charles, Jr. However, he died in 1926, and by 1929 Jessie and the boys were living in a more modest house nearby at 198 Saint James Avenue. In the meantime, this house on Ingersoll Grove was sold to William C. Taylor, a retired merchant who had previously owned Taylor's Music House on State Street. He and his wife Emma were living here when the first photo was taken in the late 1930s, and he remained here until his death in 1942.
Today, some 80 years after the first photo was taken, not much has changed in this scene. In a neighborhood dominated by late 19th century Queen Anne-style homes, it is one of the few early 20th century Colonial Revival homes, and it stands as a well-preserved example of this architectural style. The neighboring George Nye house on the right side is also still standing, and both of these homes are now contributing properties in the McKnight Historic District, which was added to the National Register of Historic Places in 1976.