The house at 234 Union Street in Springfield, around 1938-1939. Image courtesy of the Springfield Preservation Trust.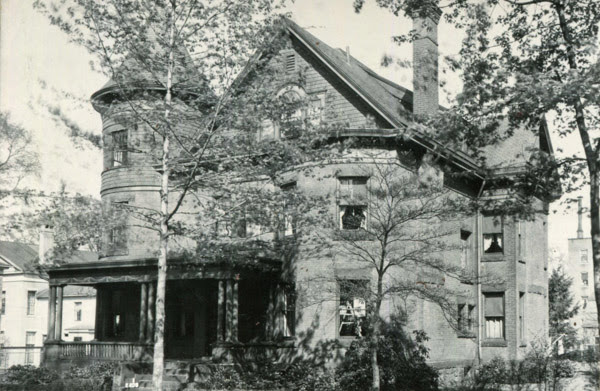 The scene in 2017: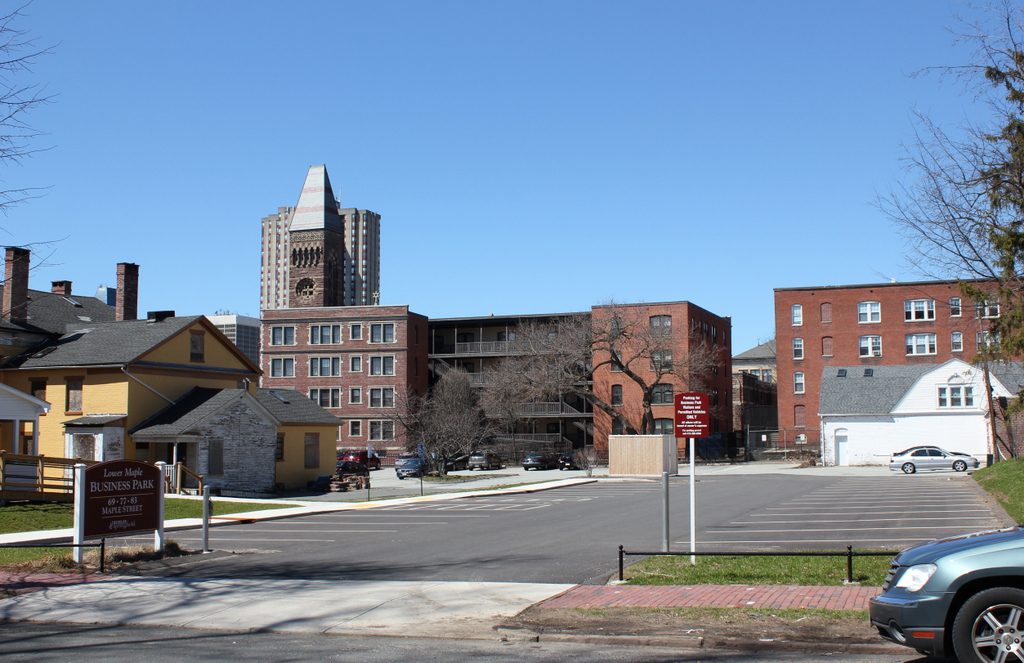 This house appears to have been built around the early 1890s, and for many years it was the home of Albert H. Hovey. Born in 1840 in Monson, Massachusetts, Hovey later moved to Toronto, where he worked as a publisher for many years. In 1855, at the age of 44, he returned to Springfield and married his wife, Sarah. The couple had two children, Albert, Jr., and Walter, and they moved into this house in 1895. Albert does not appear to have continued his publishing career while in Springfield, but he was evidently involved in real estate investments, because the Springfield Republican classified ads of the early 20th century are filled with his offers to rent or sell various properties across the city.
Albert died in 1922, but Sarah continued to live here along with their children. Like his father, the younger Albert went into the real estate business, and he and his wife Helen lived here in this house along with their daughter Julie. After Sarah's death in 1947 at the age of 95, the house remained in the family until 1963, when it was finally sold, nearly 70 years after Albert Hovey had first purchased it. At some point after this, the house was demolished, and for many years his site was a vacant lot. The property is now owned by DevelopSpringfield, who have made it into a parking lot for the recently-restored Merrick-Phelps House, which is just of view to the left. This organization is also in the process of restoring the building at 77 Maple Street, which can be seen on the left side of both photos.