The duplex at 27-29 Dartmouth Street in Springfield, around 1938-1939. Image courtesy of the Springfield Preservation Trust.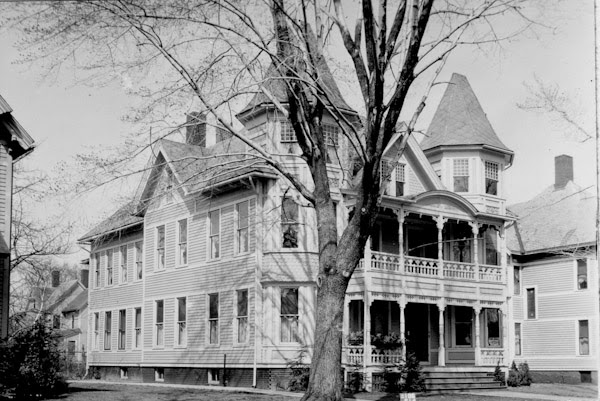 The house in 2017: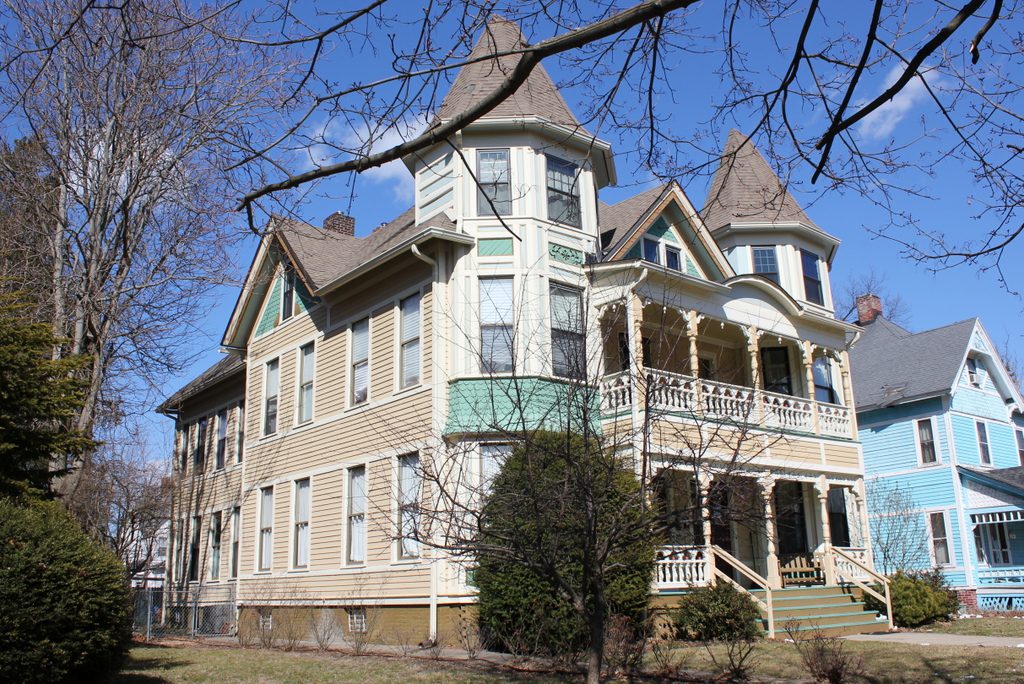 This large duplex was built in 1894, and was originally owned by Dr. Herbert O. Pease, a physician who had his medical practice here in Springfield. He lived on Maple Street, but rented this house out to two different families. During the 1900 census, the unit on the left, number 29, was rented by Frederick Bardwell, a telegraph operator. At the time, he was living here with his wife Anne and their two young children, Gladys and Leland. The family proved to be particularly long-term tenants, and even after Anne's death in the 1920s, Frederick continued to live here. The 1930 census shows that he was paying $60 per month in rent, and was living here with Gladys, who had become a teacher. They were both still living here when the first photo was taken, as well as during the 1940 census, more than 40 years after Frederick first began renting from Dr. Pease.
The unit on the right side was, by the 1900 census, rented by Sarah Blake, a 68-year-old widow who lived here with her two adult daughters, Mary and Delia. The latter worked as a bookkeeper, and Mary was a dentist, which was a rather unusual career path for a Victorian-era woman. She was the first female dentist in the city, and enjoyed a long career that extended into the 1930s, although she only lived here in this house until the 1910s. By 1920, the right side of the house was rented by physician George H. Davis and his wife Margaret, and in 1930 it was rented by Fred Ward, who was the clerk of the city's school superintendent.
By the 1970s, the building was abandoned and boarded up, and its two-story front porch was gone. It became a part of the McKnight Historic District on the National Register of Historic Places in 1976, and was finally restored in the 1980s. Since then, it has been well-maintained in its original appearance,  providing an excellent example of Queen Anne architecture on one of the finest streets in the neighborhood.