The house at 19 Churchill Street in Springfield, around 1938-1939. Image courtesy of the Springfield Preservation Trust.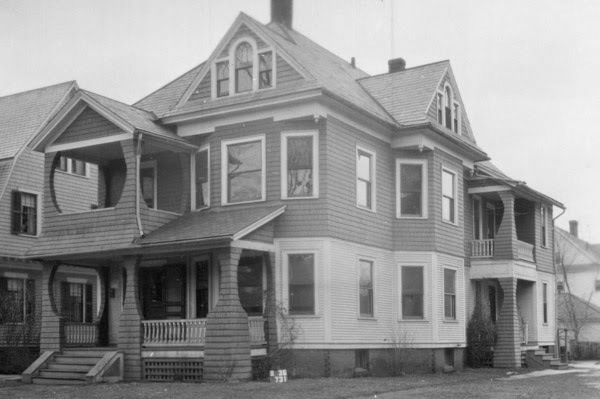 The house in 2017: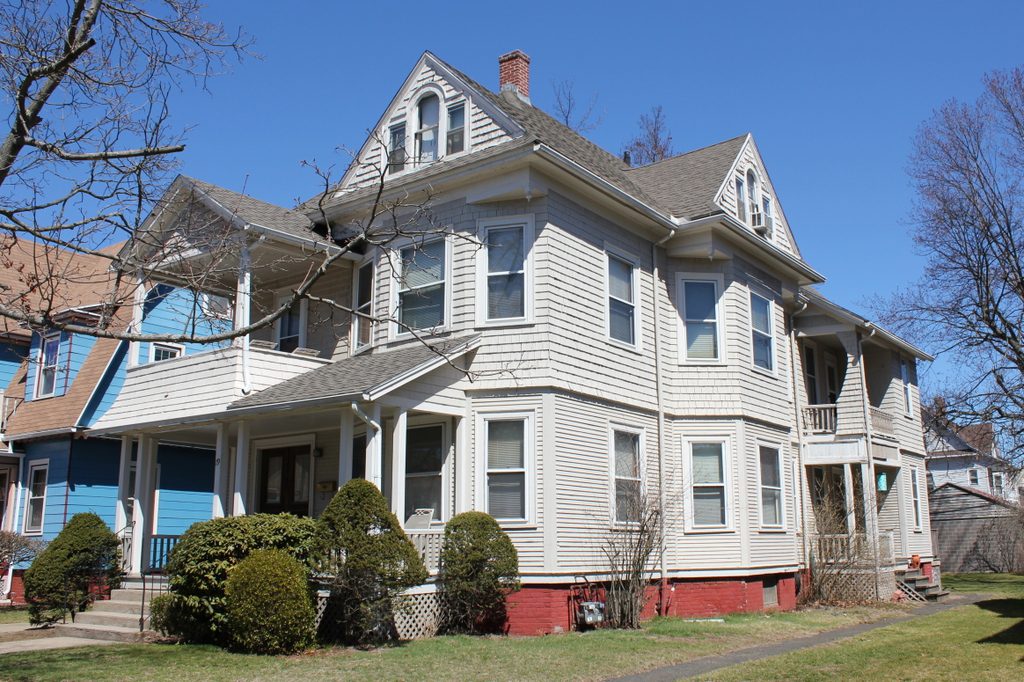 This Colonial Revival-style two-family home was built in 1898, and was originally owned by David Bordeaux, a photographer who had a studio on Main Street. In the 1900 census, he was 38 and was living here in one of the units with his wife Elizabeth, and they rented the other unit Dwight and Flora Hakes, a newlywed couple. Dwight worked as a bank clerk for the Springfield Institution for Savings, and he and Flora later moved to a house on Central Street, where he died of cancer in 1910 at the age of 36.
By the 1910 census, David and Elizabeth Bordeaux had moved to a new house on Pineywoods Avenue, but they still owned this property and rented it to two other families. It continued to be used primarily as a rental property throughout the next few censuses, with a variety of middle class residents whose occupations included a lithographer, a contractor, an architect, and an engineer. Most families did not seem to stay here for long, though, because each census between 1900 and 1940 has entirely different residents here. Around the time the first photo was taken, each unit was rented for $35 a month. One unit was the home of leather worker Benjamin Pressler, his wife Fay, and their two young children. The other was rented by Alice M. Welch, a secretary who lived here with five young children and a maid.
Today, the house is still a two-family home, with few changes to the exterior. The only significant difference is the wide, shingle-covered columns, most of which have since been replaced, except for the one on the second-story side porch on the left. Otherwise, though, the house has retained its original appearance, including the clapboards on the first floor and shingles on the second and third floors. Since 1982, the property has been part of the Forest Park Heights Historic District on the National Register of Historic Places.