The house at 15 Churchill Street in Springfield, around 1938-1939. Image courtesy of the Springfield Preservation Trust.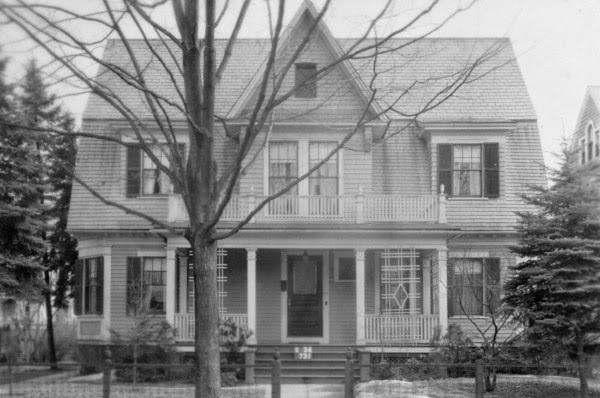 The house in 2017: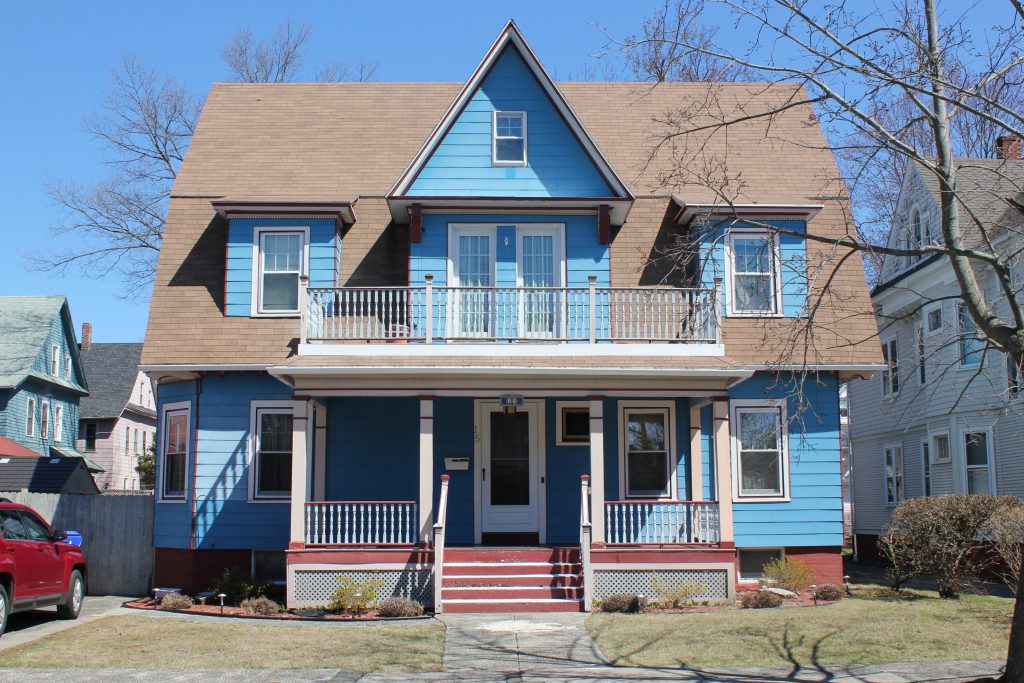 This house was built in 1898 for William F. Wright, although he does not appear to have lived here long, because by 1902 it was the home of attorney Wallace R. Heady, his wife Sarah, and their two young children, Joseph and Mary. Prior to moving into this house, he and Sarah had two other children, but they died young, just six months apart in 1898 and 1899. They would go on to have three more children, but Sarah died of tuberculosis in 1907, only a few months after their youngest child was born.
By the 1910 census, Heady was living here with the five children, his mother Elvira, and a 16 year old Irish servant. He was still working as a lawyer at the time, but in 1914 he was appointed as a judge for the Police Court of Springfield, which later became the District Court of Springfield. In the meantime, his oldest surviving child, Joseph, also became a lawyer. His education was interrupted by World War I, when he left high school to serve in the Navy, but after the war he graduated from high school and subsequently received his law degree from Boston University.
Wallace Heady served as a judge for 22 years, until his resignation in 1936 at the age of 71. His decision was prompted by Governor James Michael Curley's newly-established policy requiring judges over the age of 70 to undergo physical and mental evaluations. Rather than submitting to an examination, he tendered his resignation, and he made his reasons very clear in his letter to Governor Curley.
When the first photo was taken in the late 1930s, Heady was still living here in this house, but he died a few years later in 1942. The house was subsequently sold, and at some point the wood shingles and clapboards on the exterior walls were replaced with asbestos shingles. Otherwise, though, the house retains its 19th century appearance, and in 1982 it became part of the Forest Park Heights Historic District on the National Register of Historic Places.