The house at 33 Churchill Street in Springfield, around 1938-1939. Image courtesy of the Springfield Preservation Trust.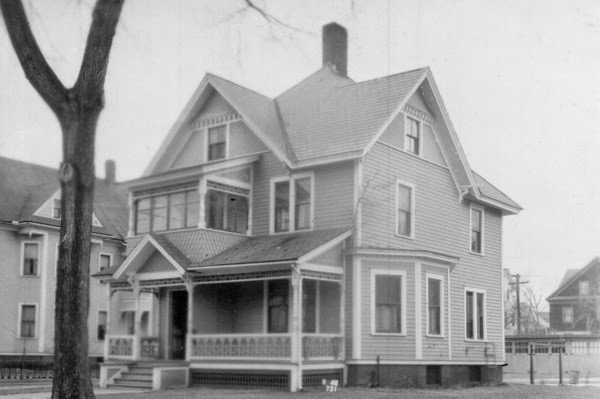 The house in 2017: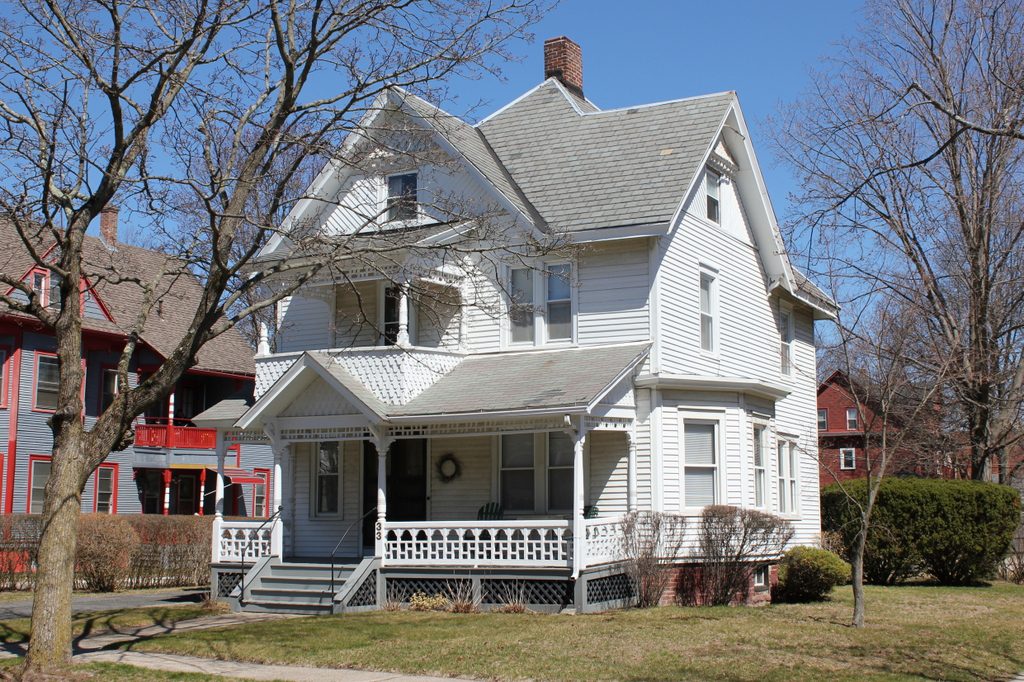 This house was built in 1895, and was originally owned by milk dealer Fred E. Webb. He and his wife Mary had two children, Maude and Everett, who grew up here, and by 1900 they also lived here with Mary's parents and three boarders. Both Maude and Everett remained here as adults, with Maude working as a teacher, while Everett had a variety of jobs listed on the different census records. In 1933, Maude married Merrill L. Clifford, a printer who was originally from Maine. The couple lived here with her parents, although Fred died in 1939, right around the time that the first photo was taken.
The house remained in the family until 1965, when Merrill sold it, four years after Maude's death. Since then, very little has changed with the exterior of the house. For the most part, it looks the same as it did when the Webb family lived here, and it has retained its original Queen Anne-style appearance. It is one of many well-restored historic homes in the neighborhood, and in 1982 it became part of the Forest Park Heights Historic District on the National Register of Historic Places.