The house at 120 Maplewood Terrace in Springfield, around 1938-1939. Image courtesy of the Springfield Preservation Trust.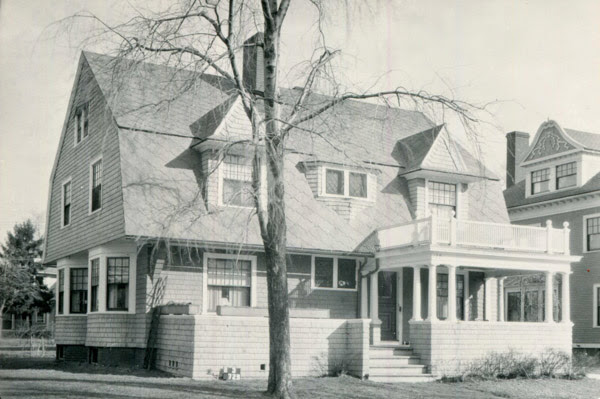 The house in 2017: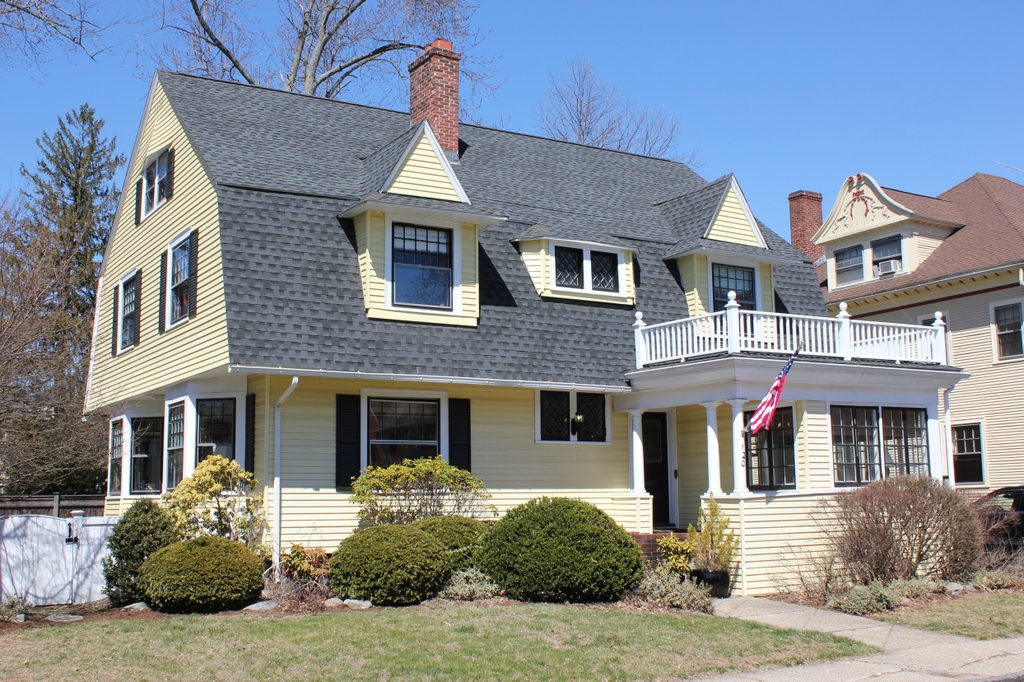 This Colonial Revival-style house was built in 1902, and was designed by G. Wood Taylor, one of Springfield's leading architects at the turn of the 20th century. It was one of his many works in the Forest Park neighborhood, and it was even featured in the July 1903 issue of Scientific American Building Monthly. Originally, the house was owned by Frank and Emma Doolittle, who were both about 50 when they moved in. Emma died in 1919, and Frank continued to live here until his own death in 1933, only a few years before the first photo was taken.
Around 115 years after the house was built, the only significant change to Taylor's original design has been the front porch. The left side of the porch is now gone, and the right side has since been enclosed. Otherwise, though, the house has been well-preserved, and along with the rest of the neighborhood it is part of the Forest Park Heights Historic District on the National Register of Historic Places.