The house at 80 Sumner Avenue, at the corner of Fort Pleasant Avenue in Springfield, around 1938-1939. Image courtesy of the Springfield Preservation Trust.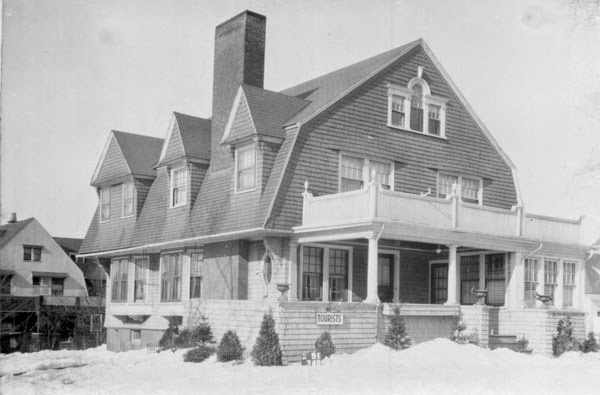 The house in 2017: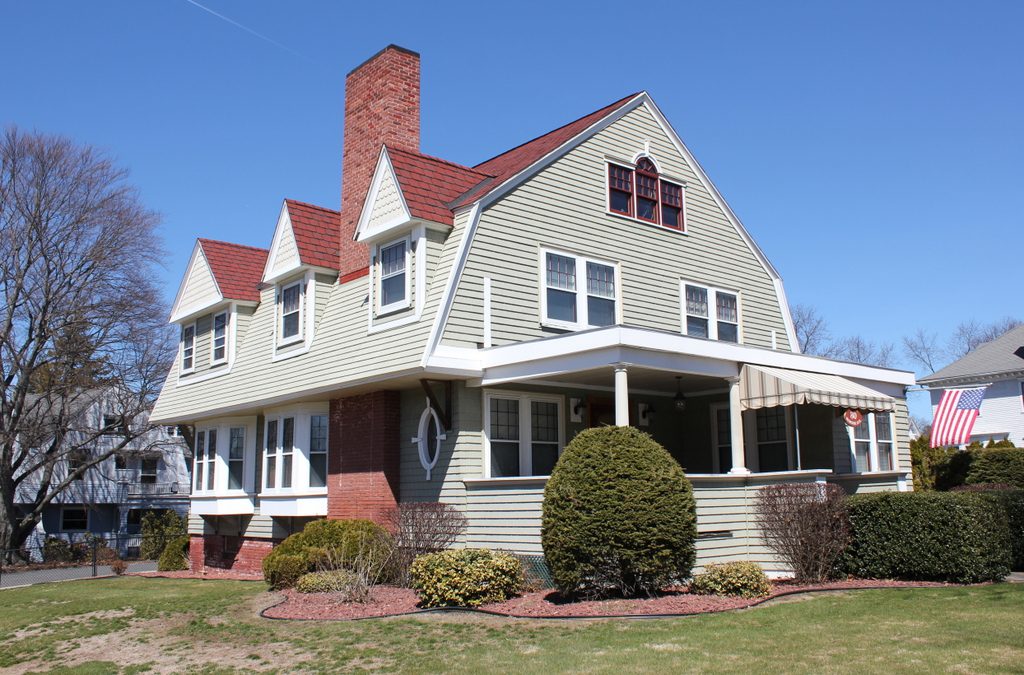 Architect G. Wood Taylor designed many of the homes in Springfield's Forest Park neighborhood, including this one, which was completed in 1895. It is an excellent example of Colonial Revival architecture, and was even featured in the April 1900 Scientific American Building Edition. With a prominent gambrel roof, dormer and Palladian windows, and shingled exterior, it incorporates many common Colonial Revival elements, and it bears resemblance to some of Taylor's subsequent Forest Park designs, including one on Maplewood Terrace that was also featured in Scientific American.
The house was built for attorney Charles C. Spellman and his wife Jennie. Born in nearby Wilbraham, Spellman attended Yale, later graduated from Harvard Law School, and then began practicing law in Springfield in 1868. During his time as a lawyer, he also served in several different public offices, including serving for many years as clerk of the police court in Springfield. In 1887, he served a one-year term in the Massachusetts House of Representatives, and the following year he served in the Massachusetts Senate.
A year after the family moved into this house, Charles and Jennie's son Charles graduated from Yale. He was subsequently admitted to the bar, and he became his father's law partner in the firm of Spellman & Spellman. He lived here with his parents until around the time of his marriage to Alice M. Malley in 1903, and by the 1910 census Charles and Jennie were living alone in this house. Charles died in 1920 and Jennie in 1925, and by 1930 the house was the home of Harris L. Judelson, a Russian immigrant who owned a meat market.
At some point in the mid-20th century, the house was covered in asbestos siding, and the porch was altered. It was later converted into medical offices, and today it is still used as a chiropractor's office. However, the exterior has since been restored, with wood shingles replacing the old siding. Like the other surrounding houses, it is part of the Forest Park Heights Historic District on the National Register of Historic Places.