The house at 60 Garfield Street in Springfield, around 1938-1939. Image courtesy of the Springfield Preservation Trust.
The house in 2017: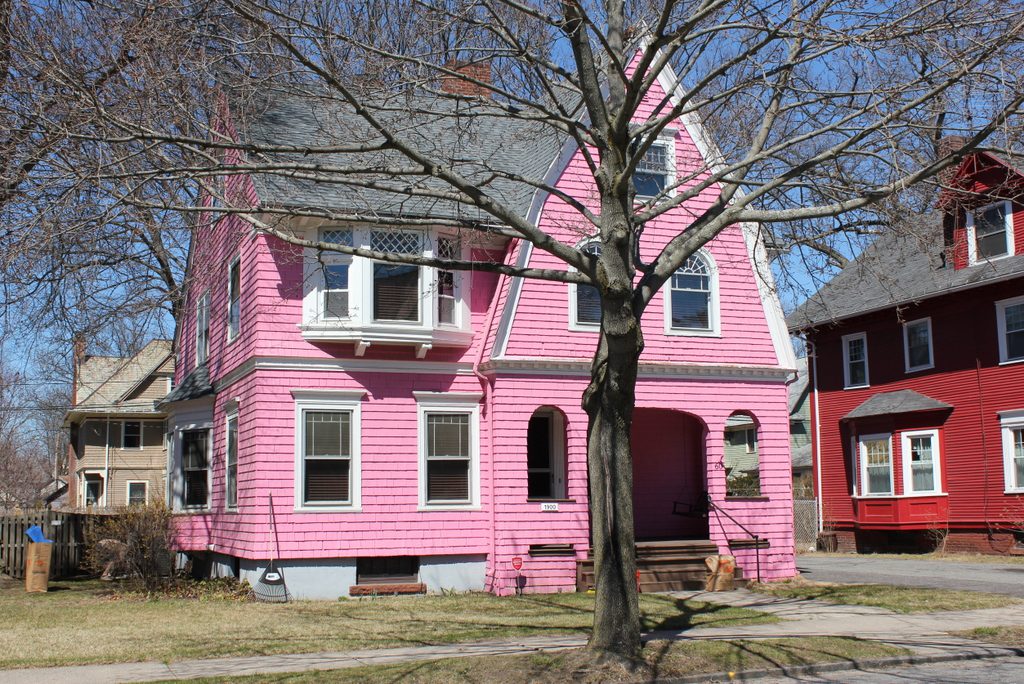 This house was built in 1900 for insurance bookkeeper Percy S. Gates and his wife Beula, although the couple lived here for less than a decade, before moving to Longmeadow by the 1910 census. The house was then sold to George and Sophie Joslyn, who went on to live here for the rest of their lives. George was listed as a bookkeeper in the 1920 city register, although the census records do not list any occupations for either him or Sophie. However, they were involved in several different charitable and social organizations, with George serving as secretary of the Wesson Memorial Hospital and treasurer of the Automobile Club of Springfield, while Sophie was the treasurer of the Home for Friendless Women.
Sophie died in 1938, right around the time that the first photo was taken, and George remained here until his death in 1943. The house has had a number of other owners since then, but it has remained well-preserved, with hardly any differences since the first photo was taken nearly 80 years ago, except for the paint color. In 1982, the house became part of the Forest Park Heights Historic District on the National Register of Historic Places.