The house at 90 Garfield Street in Springfield, around 1938-1939. Image courtesy of the Springfield Preservation Trust.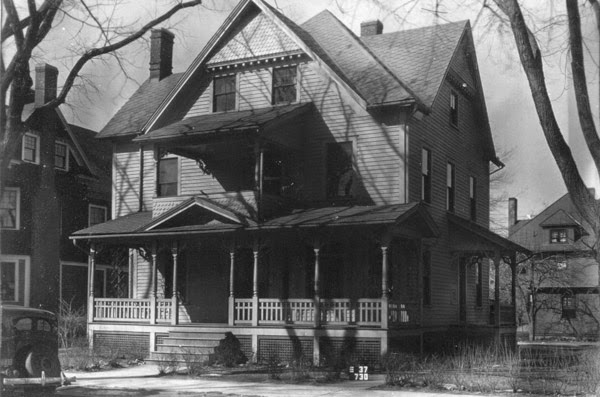 The house in 2017: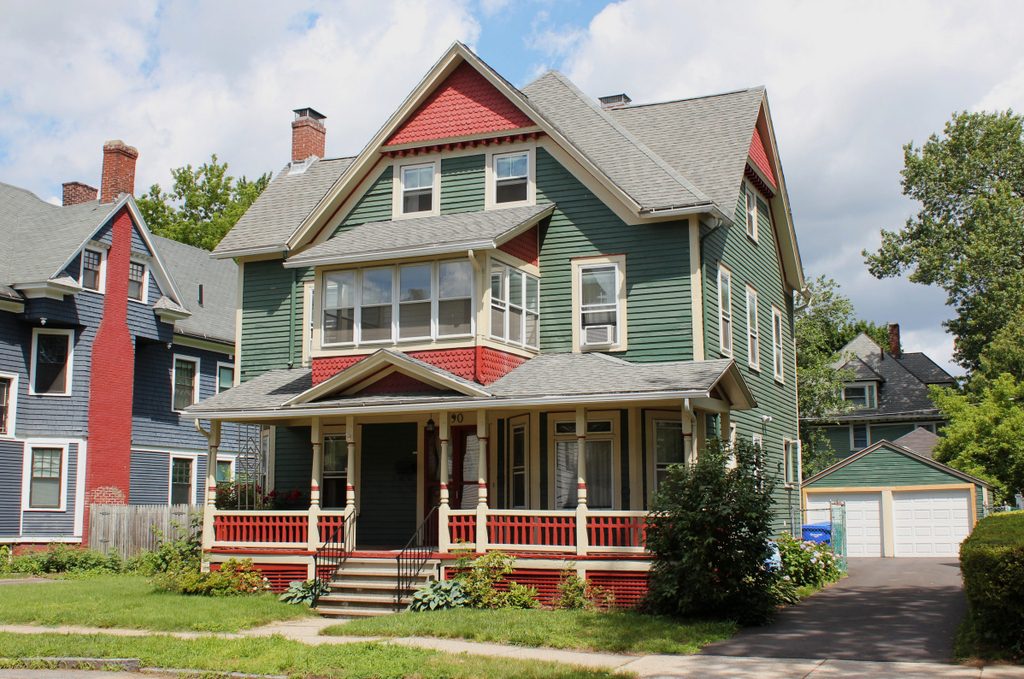 This house was built in 1893, and is among the oldest of the homes in the Forest Park neighborhood, which was developed around the turn of the 20th century as an upscale suburb just to the south of downtown Springfield. It was originally owned by Charles W. Rannenberg, a traveling salesman who lived here with his wife Caroline and their two children, Gertrude and Karl. Gertrude died in 1905, at the age of 22, from diabetes, but the rest of the family continued to live in this house for many years.
Karl married his wife Pauline in 1917, and they lived here with his parents and raised four children of their own: Norma, Karl, Paul, and Arlene. Karl's mother Caroline died in the 1920s, and Charles died in 1936, only a few years before the first photo was taken, but the rest of the family was still living here as late as 1939, along with Pauline's mother, Lillie Beaune. However, by the 1940 census they had moved across the street and were renting the house at 77 Garfield Street. They would later purchase that house, and lived there until their deaths in the late 1960s.
Nearly 80 years after the first photo was taken, this house has remained well-preserved, with only a few minor changes. The small porch on the right side is gone, the second-floor porch is now enclosed, and the chimneys have been altered, but otherwise the house retains its original Queen Anne-style appearance. Along with the rest of the neighborhood, this house is now part of the Forest Park Heights Historic District, which was added to the National Register of Historic Places in 1982.