The house at 66 Garfield Street in Springfield, around 1938-1939. Image courtesy of the Springfield Preservation Trust.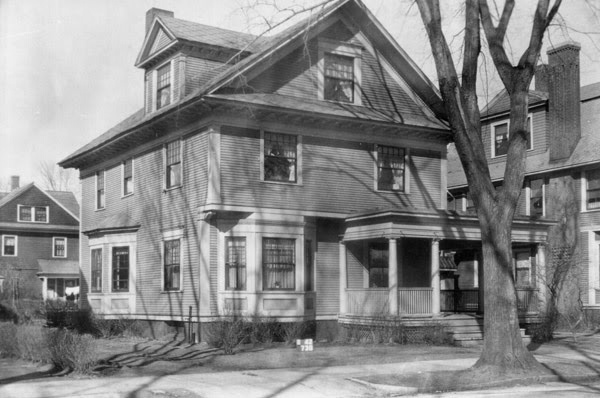 The house in 2017: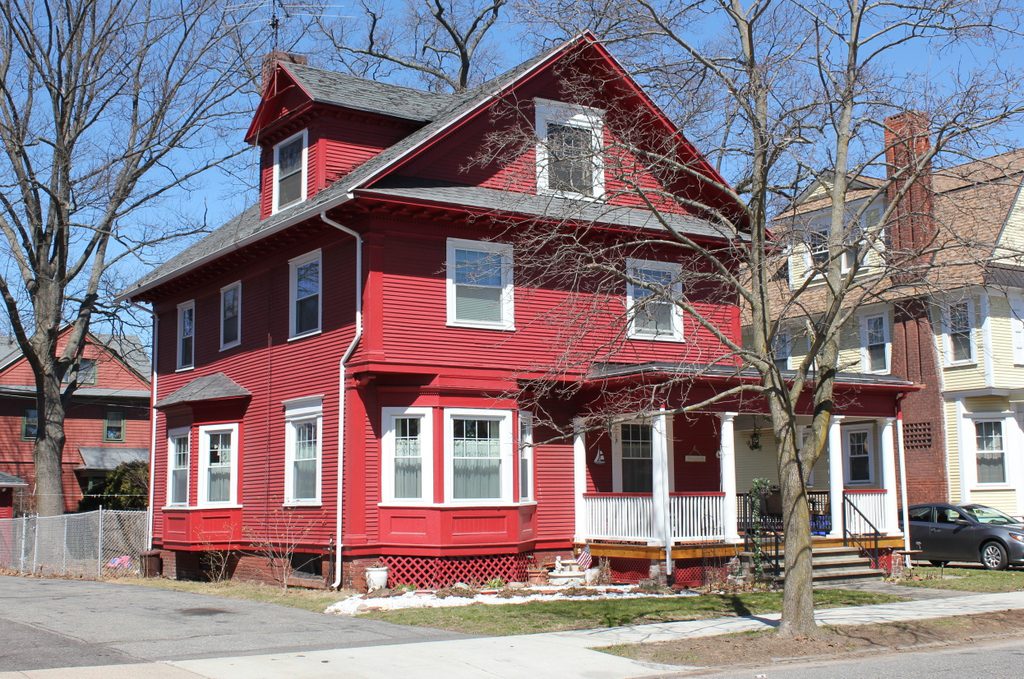 This Colonial Revival-style home was built in 1899 for Thomas and Katherine Crane, and their young children, Robert and Ruth. Thomas was a Scottish immigrant who came to the United States as a child, and he worked as a traveling salesman for a furniture company. The family only lived here for a few years, though, before moving to a nearby house on Maplewood Terrace.
The house was subsequently owned by James P. Stearns, an auditor for MassMutual. He was living here during the 1910 census, along with his wife Gertrude, their two children, and his niece. However, they did not live here long either, and by the next census the house was owned by retired stove dealer Charles Gowdy and his wife Blanche. He lived here until his death in 1933, and Blanche later left this house and moved in with her son.
By the time the first photo was taken, the house was being rented by Mollie B. Higgins, a widow who lived here with three adult daughters, Harriett, Margaret, and Ruth. All three were unmarried, with Harriett working as a teacher, Margaret as an insurance clerk, and Ruth as a dentist assistant. During the 1940 census, the family was living here and paying $55 per month in rent, but a few years later the house was sold again.
Today, this scene is completely unchanged, including the adjacent houses to the right and in the distance on the left. The exterior of this house has remained well-preserved, and along with the other houses in the neighborhood it is now part of the Forest Park Heights Historic District on the National Register of Historic Places.