The house at 163 Forest Park Avenue in Springfield, around 1938-1939. Image courtesy of the Springfield Preservation Trust.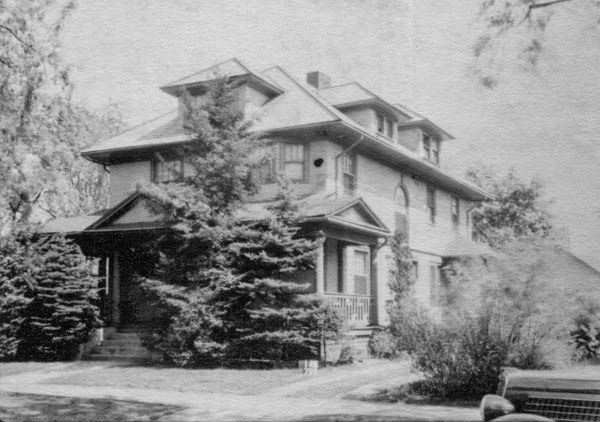 The house in 2017: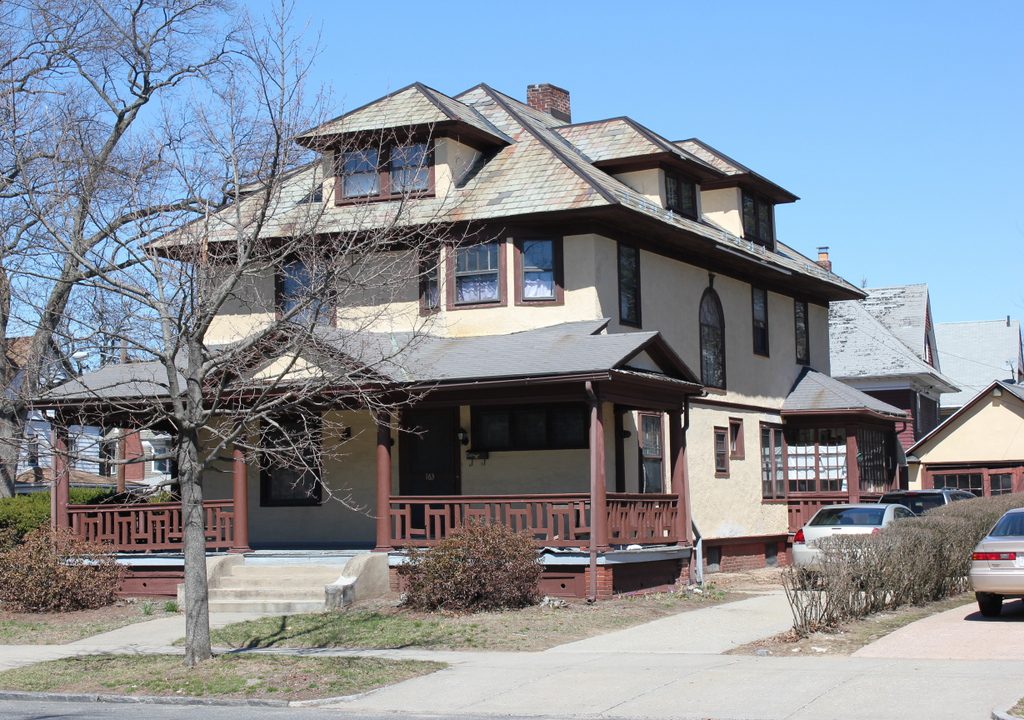 This house was built in 1909, around the time when this section of Forest Park was being developed as an upscale residential neighborhood. It was originally the home of Althine W. Clark, who was in her early 80s when she moved here. Her husband Leonard, a stove merchant, had died in 1904, and she moved into this house with her daughters Addie and Susan, her granddaughter Althine, and a servant. Addie died in 1913, and that same year another one of Althine's children, Colonel Charles H. Clark, moved in here. A West Point graduate and career Army officer, Colonel Clark lived here for two years after his retirement, until his death in 1915. Althine herself remained here until her death in 1921, after having outlived most of her nine children.
By the late 1920s, the house was owned by Alfred White, a Russian-born tailor. He and his wife Rose had immigrated to the United States in 1905, and they had four children who were living here during the 1930 census. The house was sold around 1933 and again in 1942, when it was purchased by veterinarian Donald M. Snow. He and his wife Eunice were still living here 40 years later, when the house became part of the Forest Park Heights Historic District on the National Register of Historic Places in 1982. They finally sold the property in 1987, and 30 years later the exterior of the house remains well-preserved, with hardly any discernible changes between the two photos.