The house at 80 Dartmouth Street in Springfield, around 1938-1939. Image courtesy of the Springfield Preservation Trust.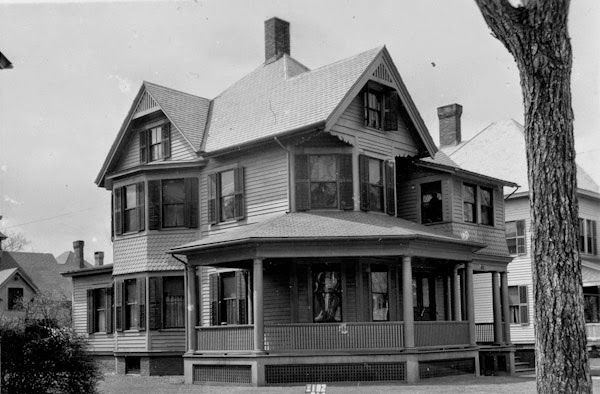 The house in 2017: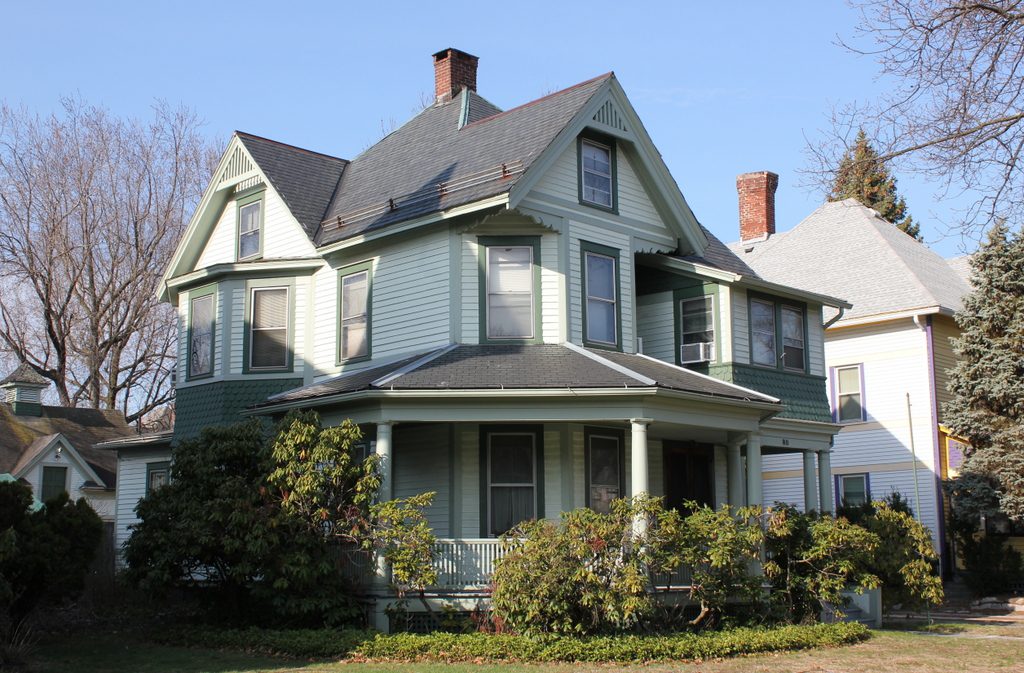 This house was built in 1891, and was originally the home of merchant Henry S. Safford and his wife Jessie. Born in Springfield in 1839, Safford had spent most of his career in the business world, but during the Civil War he worked for the War Department in Washington, D.C., where he was also inadvertently involved in the aftermath of Abraham Lincoln's assassination. In 1865, he was living in the Petersen House, a boarding house located directly across the street from Ford's Theatre. On the night of the assassination, he heard a commotion on the streets, and after going outside to investigate he saw men carrying the wounded president. He directed them into the boarding house, and Lincoln was carried into a first floor bedroom, where he died a few hours later.
Aside from his connection to one of the most significant events in 19th century American history, Safford seems to have had a relatively unremarkable life. During the 1880 census, he was still living with his parents at their home on Central Street, and he did not marry until 1887, when he was 47 years old. When he and Jessie moved into this house a few years later, they were among the many upper middle class Springfield residents who purchased homes in the newly-developed McKnight neighborhood. They were still living here during the 1900 census, but by 1906 they had moved to an apartment on State Street. Henry was among the last living people with a connection to the Lincoln assassination, and he lived in Springfield until his death in 1917 at the age of 77.
In 1906, the house was purchased by Seth H. Barlow, a real estate broker. He and his wife Bertha had been married a few years earlier, and they went on to raise their three children here. Aside from his real estate business, Seth was a fire insurance agent, and he also served on the city's Common Council for most of the 1910s. He and Bertha were living here when the first photo was taken, and they remained here until 1951, when they sold the house. Since then, the house has remained in excellent condition. In 1976, it became a part of the McKnight Historic District on the National Register of Historic Places, and in 2013 the current owners received the Edward SIms Award for Stewardship from the Springfield Preservation Trust.