The house at 72 Dartmouth Street in Springfield, around 1938-1939. Image courtesy of the Springfield Preservation Trust.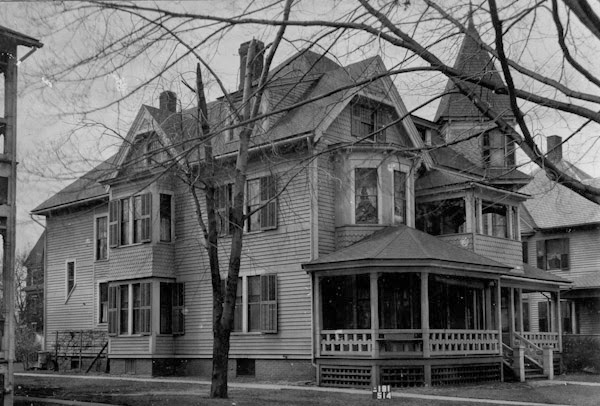 The house in 2017: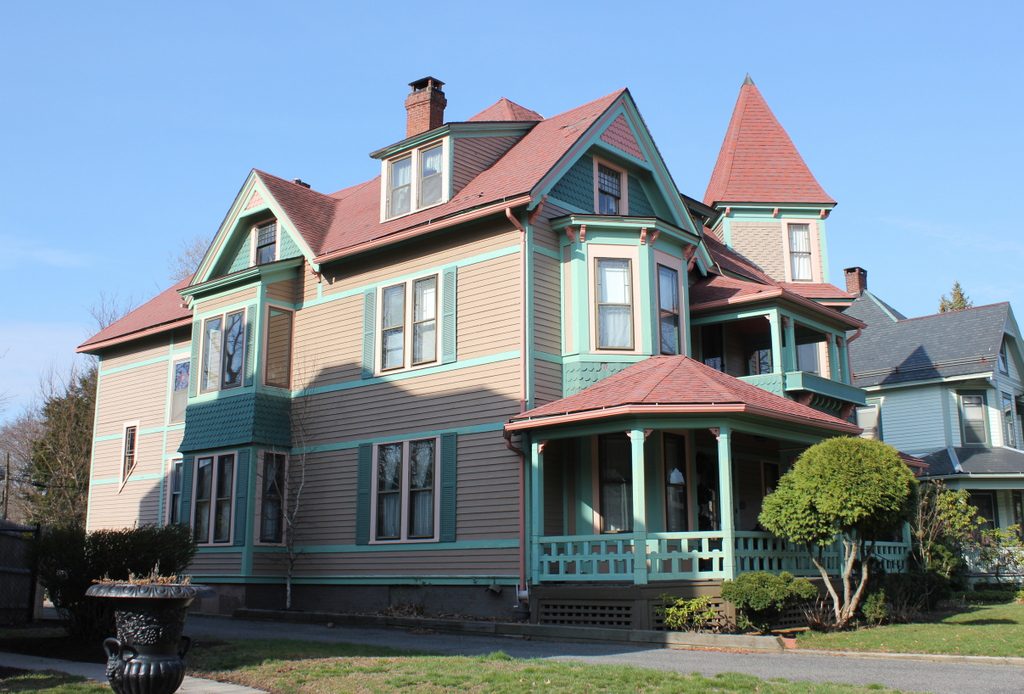 This house was built in 1886 for Thomas W. Adams, and it was apparently intended as a two-family home. During the 1900 census, both units were rented by middle class families. In one unit was confectionery company clerk Albert B. Sanderson, his wife Emma, their two young children, and a servant. The other unit was the home of dry goods merchant Hambley S. Christopher, his wife Mary, and their two children, along with a servant.
By 1910, the house had become a single-family home, owned by George W. Abbott. A native of New Hampshire, Abbott was a Civil War veteran who fought in the Seventh Regiment of New Hampshire Volunteers. He was badly wounded in 1864 during the Battle of Olustee in Florida, but he recovered, and after the war became a merchant in his home state. He was a director of several corporations, including the Concord Street Railway, Sullivan County Railroad, and the First National Bank of Concord. Along with this, he was a presidential elector in 1892 for Benjamin Harrison, and in 1895 he served in the state House of Representatives.
After his retirement, George Abbott and his wife Adelaide moved to Springfield, and they lived here in this house with their daughter Myra, her husband Grenville Stevens, and their children Eleanor, Abbott, and Emily. Adelaide died in 1911, and George in 1918, but the Stevens family continued to live here for many years. Grenville died in 1936, but Myra was still living at the house when the first photo was taken. Emily and Eleanor also still lived here, along with Eleanor's husband, Warren D. Kinsman, and their children.
The family moved out of the house later sometime in the 1940s, but the house has remained well-preserved since then. Nearly 80 years after the first photo was taken, the house retains its Queen Anne-style appearance, and it is part of the McKnight Historic District on the National Register of Historic Places.