The house at 90 Dartmouth Street in Springfield, around 1938-1939. Image courtesy of the Springfield Preservation Trust.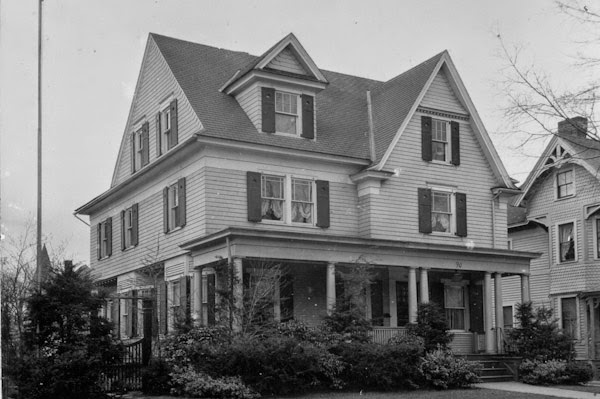 The house in 2017: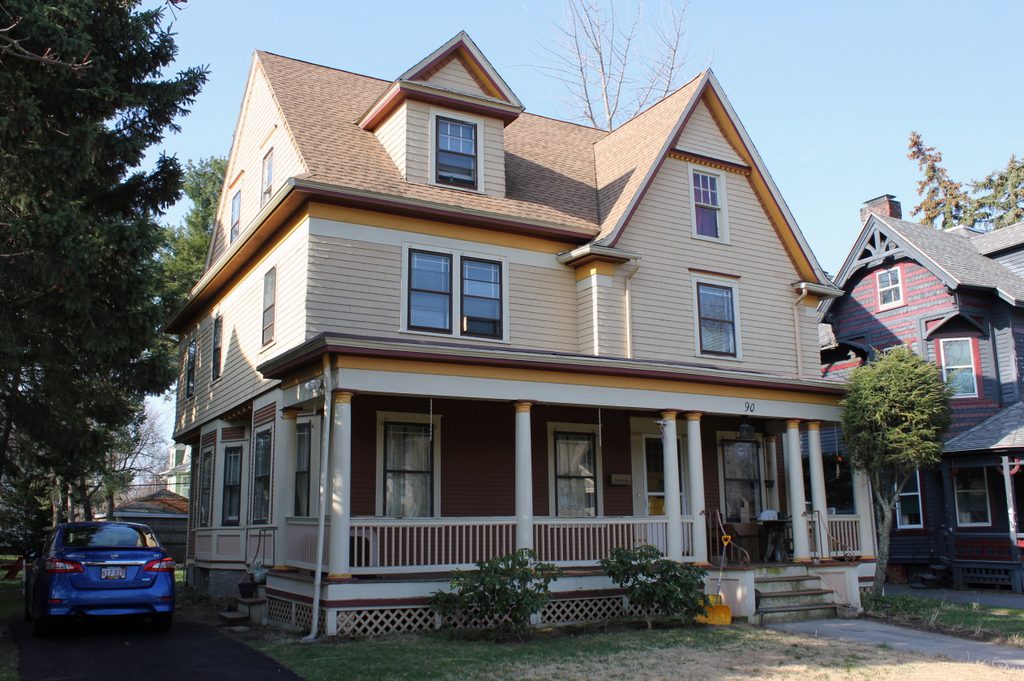 Nearly all of the houses on Dartmouth Street date back to the 1880s or 1890s, but this house was one of the last to be built. It was completed in 1902, and was originally the home of Jane E. Law, who had previously lived with her parents in their large house on nearby Dartmouth Terrace. However, she apparently did not live here for very long, because by the early 1910s the house was owned by Gurdon W. Gordon, a lawyer who lived here with his wife Ellen and their young sons, Gurdon Jr. and Clyde.
A native of Sheffield, Massachusetts, Gordon had graduated from Williams College in 1897 and from Boston University Law School in 1900. He and Ellen married in 1903, and he began practicing law here in Springfield. In 1912, he was elected to the Massachusetts House of Representatives, and from 1913 to 1916 he represented Springfield in the Massachusetts Senate. He was an alternate delegate to the 1920 Republican National Convention, where his former colleague in the state senate, Calvin Coolidge, was chosen as the party's nominee for Vice President. Eight years later, he also served as a delegate to the 1928 convention, where Herbert Hoover was chosen as the Republican candidate.
Ellen died in 1937, and the following year Gurdon married his second wife, Ethel. They were still living here when the first photo was taken, as was Gurdon Jr., who was in his early 30s at the time and was working as an insurance clerk. Gurdon and Ethel remained in this house well into the 1950s, and they finally sold it in 1958, a year before Gurdon's death at the age of 87. Since then, the house has survived with very few changes. Like the rest of the neighborhood, it is now part of the McKnight Historic District, which was added to the National Register of Historic Places in 1976.