The house at 153 Dartmouth Terrace in Springfield, around 1938-1939. Image courtesy of the Springfield Preservation Trust.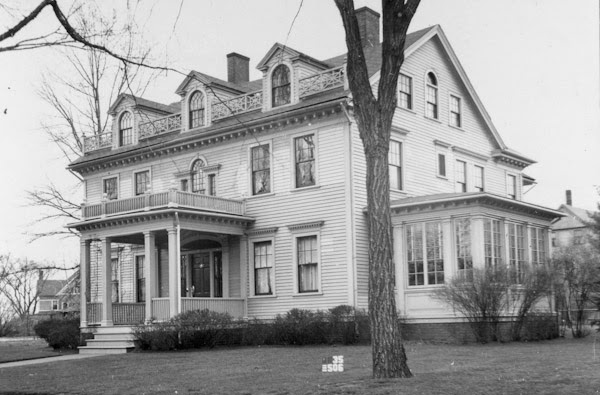 The house in 2017: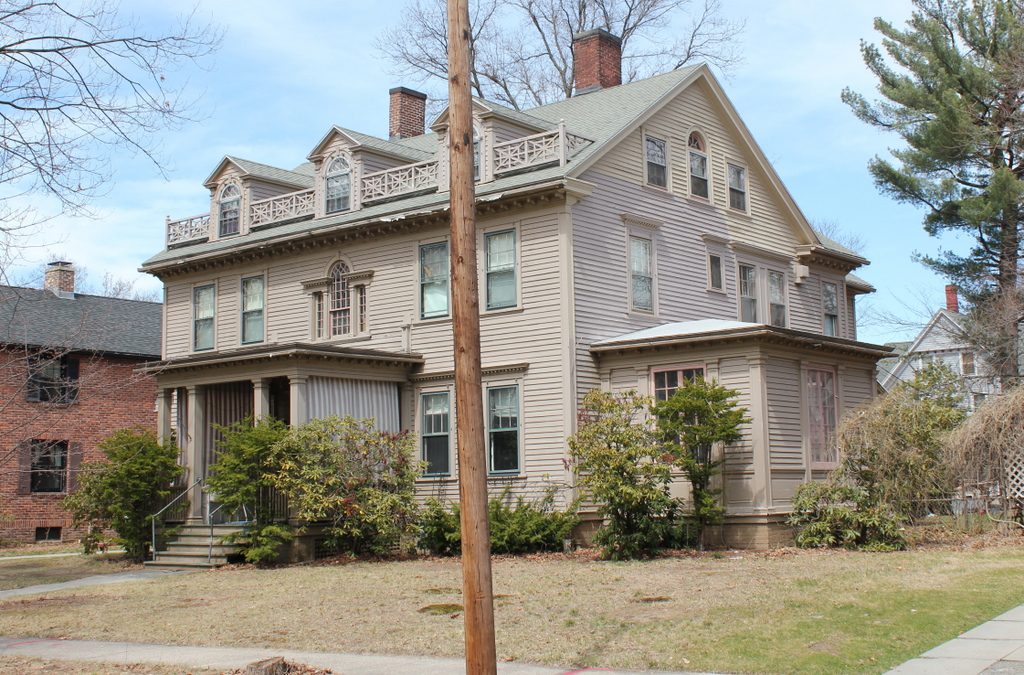 Most of the homes on Dartmouth Terrace were built in the late 1880s, but this particular lot remained vacant for several decades, until this house was built in 1908. As a result, its Colonial Revival design is very different from the earlier Victorian-style homes on the street, reflecting the changes in architectural tastes at the turn of the 20th century. It was originally the home of Edgar S. Bliss, a paper manufacturer who, in 1896, had purchased a controlling interest in the Worthy Paper Company in West Springfield. He became the company's president and treasurer, and a little over a decade later he moved into this house, along with his wife Jane and their four children.
Edgar Bliss ran the Worthy Paper Company until his retirement in 1930, and he continued living in this house for the rest of his life. Jane died in 1935, but Edgar was still living here when the first photo was taken a few years later. He died in 1942, and his children sold the house to Joseph Chapdelaine, a building contractor. He and his wife Florida had immigrated to the United States from Quebec in 1924, and they had lived in the South End before moving into this house. They remained here until 1956, when they sold the house and moved to East Forest Park. The house went through several more owners before being restored in the 1990s, and it is now part of the McKnight Historic District on the National Register of Historic Places.