The house at 42 Dartmouth Street in Springfield, around 1938-1939. Image courtesy of the Springfield Preservation Trust.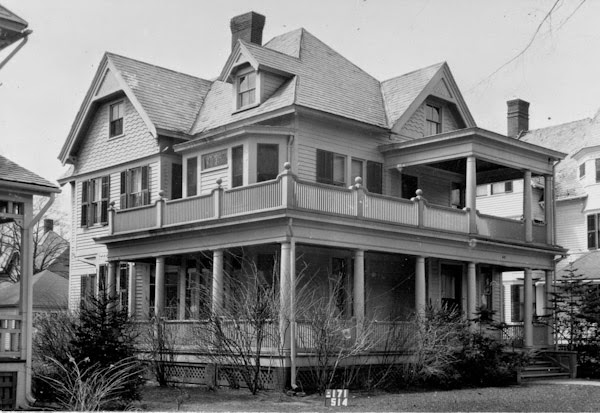 The house in 2017: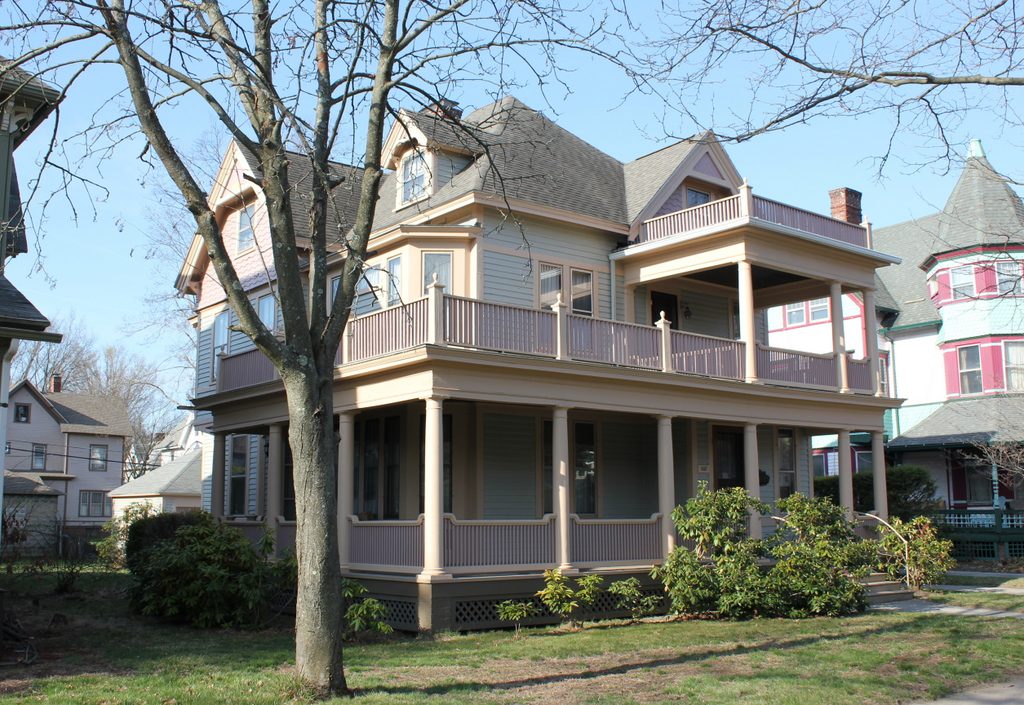 This house was built in 1887 for Joseph A. Call, although there seems to be little information about who he was. However, he must have died by the late 1890s, because the 1899 city atlas lists the property as being owned by his heirs. The following year's census shows that it was being rented by Harry McGregor-Norman, who lived here with his wife Jessie and their three young children, Ruth, Harry, and Jessie. At the time, the elder Harry worked in the paper industry, as the traffic manager for the American Writing Paper Company. However, he died in New York in 1908, and by 1910 the family was living in Cambridge.
By the 1910 census, this house was owned by Dr. Alice Robison, a physician who lived here until her death in 1923. In 1930, it was owned by Amanda W. Ewing, an elderly widow who lived here with her daughter Marjorie Gage, plus Marjorie's husband Frank and young son Bradlee. By the time the first photo was taken, the Gages were living in Amherst, and they rented this house to bank executive Myron C. Peabody. At the time, he was the assistant treasurer of the Federal Land Bank in Springfield, but he later became the bank's vice president and then president.
Peabody lived here with his wife Ruth and their two children, Myron and Laura, and in 1941 they purchased the property from the Gage family. Three years later, the younger Myron enlisted in the Army during World War II, but he was killed in action in Italy in April, 1945, only a month before the European war ended. The elder Myron continued living here with Ruth until 1960, when they sold the property. Since then, the house has been restored, and in 1976 it became part of the McKnight Historic District on the National Register of Historic Places.