The house at 50 Dartmouth Street in Springfield, around 1938-1939. Image courtesy of the Springfield Preservation Trust.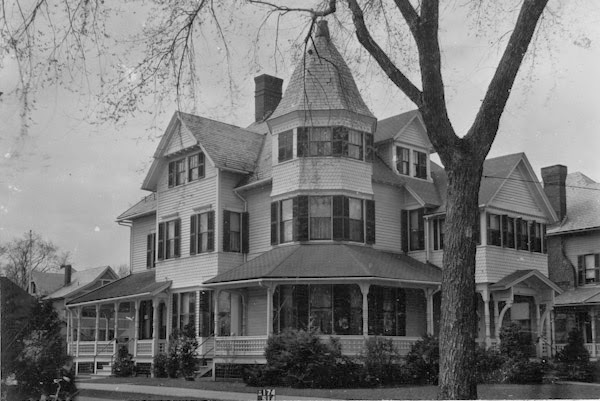 The house in 2017: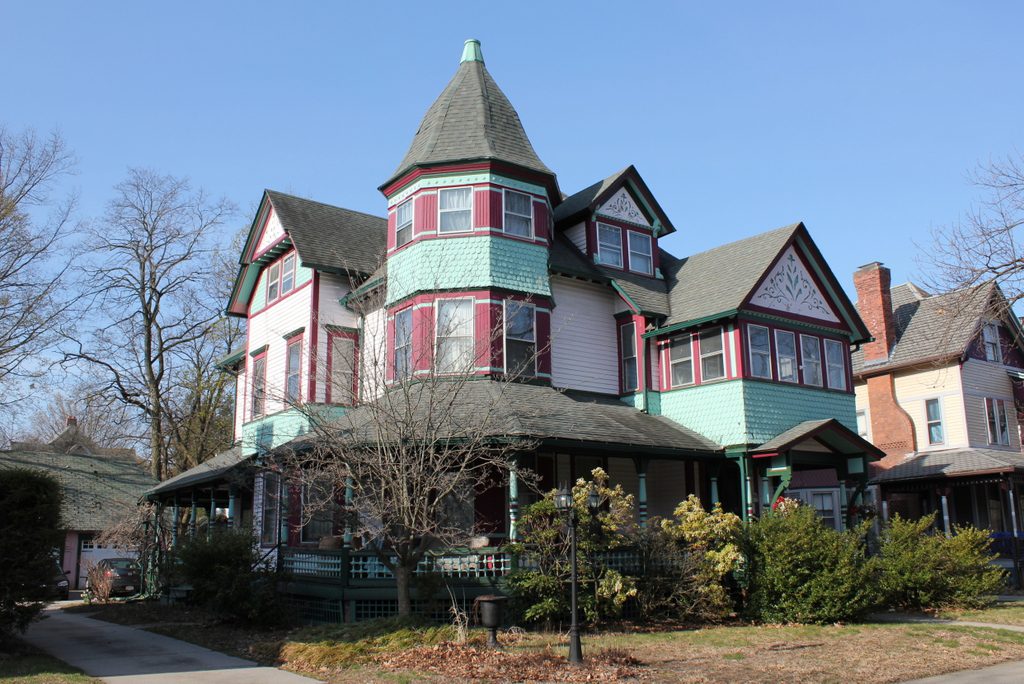 This house was built in 1890 for William S. Banning and his wife Ella. William was originally from Connecticut, but in 1872 he came to Springfield, joining a number of other young men who were moving from small New England towns to the rapidly-growing city. He worked for a local contractor, but after a few years he left and started his own company, which soon became one of the largest in the city. It was good timing, because Springfield was in the midst of a building boom fueled by the sudden increase in population. One of the largest of these developments was the McKnight neighborhood, where some of the city's most prominent residents lived, and he and Ella moved here after this house was completed.
After Ella's death in 1917, and William's death in 1921, the house was sold to real estate developer Edwin Robbins. During the 1930 census, he was living here with his wife Hattie, their daughter Grace, and her husband Harold Steward, along with 16 year old Dorothy Connelly, who was a granddaughter of Edwin and Hattie and presumably the niece of Grace. The following year, however, the family had sold the house to Nellie E. Brown, a retired kindergarten teacher from Bangor, Maine. She had previously lived in Enfield, Massachusetts, but she relocated to Springfield in 1931, presumably because of Enfield's impending disincorporation to build Quabbin Reservoir.
Brown was still living here a few years later when the first photo was taken. She was in her 70s at the time, and she continued to live here until her death in 1954 at the age of 89. In 1976, the house became part of the McKnight Historic District on the National Register of Historic Places, and like so many other homes in the neighborhood it has been restored to its original 19th century appearance, with even more Queen Anne-style ornamentation than it had when the first photo was taken.