The house at 24 Dartmouth Street in Springfield, around 1938-1939. Image courtesy of the Springfield Preservation Trust.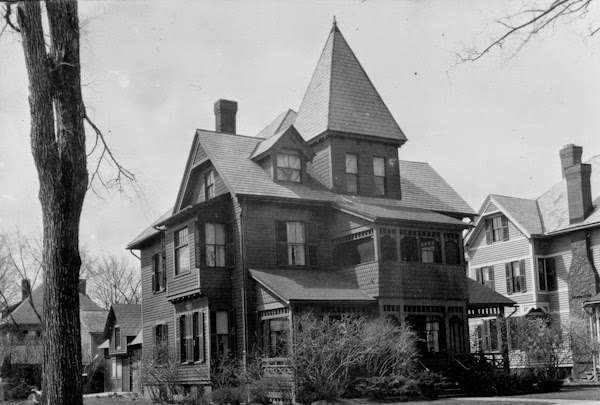 The house in 2017: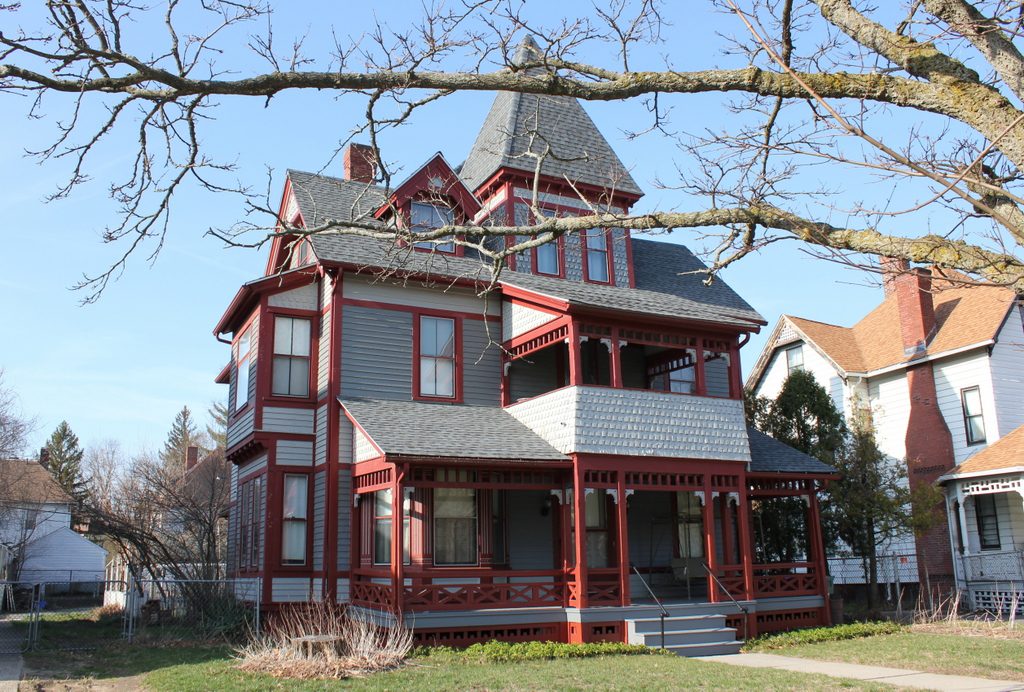 This house was built in 1887 for Walter T. Bugbee, a tailor whose shop was located on Main Street, directly opposite Court Square. He and his wife Flora had three young children when they moved into this house. Another child had died prior to their move to Springfield, and their fifth child was born in 1892. A year later, they moved out of here and into a nearby home at 60 Dartmouth Street. They did not live there long either, though, and by the 1900 census the Bugbee family was living in Forest Park.
In the meantime, this house was sold to traveling salesman Frank Howland and his wife Bertha, who were living here during the 1900 census. By 1906, though, the house had been sold again, to general store merchant Charles D. Haskell. His first wife, Mary, had died in the late 1890s, and they had one son, Ethelbert, who was about 12 when his father moved into this house. Around the same time that they moved into this house, Charles remarried, to his late wife's younger sister, Mabel.
The family lived here together for the next seven years, but tragedy struck in 1913. Late in August, 19-year-old Ethelbert was critically injured in a diving accident that fractured his spine. About a week later, Charles contracted typhoid fever, and he died on September 9 at the age of 55. In the meantime, Ethelbert remained in critical condition for about a month after the accident, and he died on September 25, a day after surgeons operated on his neck in an effort to remove the bone fragments.
Mabel was still living here in this house when the first photo was taken, around 25 years later. Alone except for a live-in maid, she continued to live in this house until her death in 1956. Since then, the exterior of the house has been well-preserved, and in 1976 it became part of the McKnight Historic District on the National Register of Historic Places.