The house at 56 Dartmouth Street in Springfield, around 1938-1939. Image courtesy of the Springfield Preservation Trust.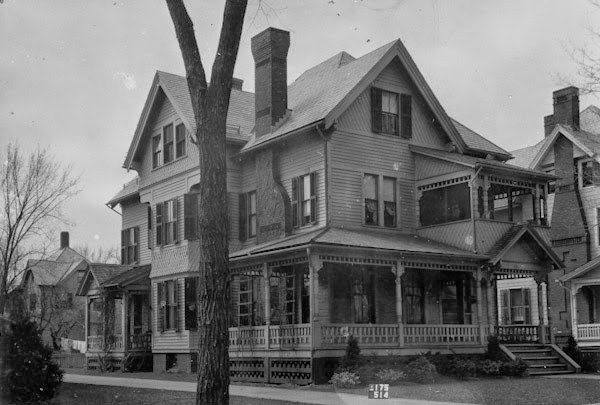 The house in 2017: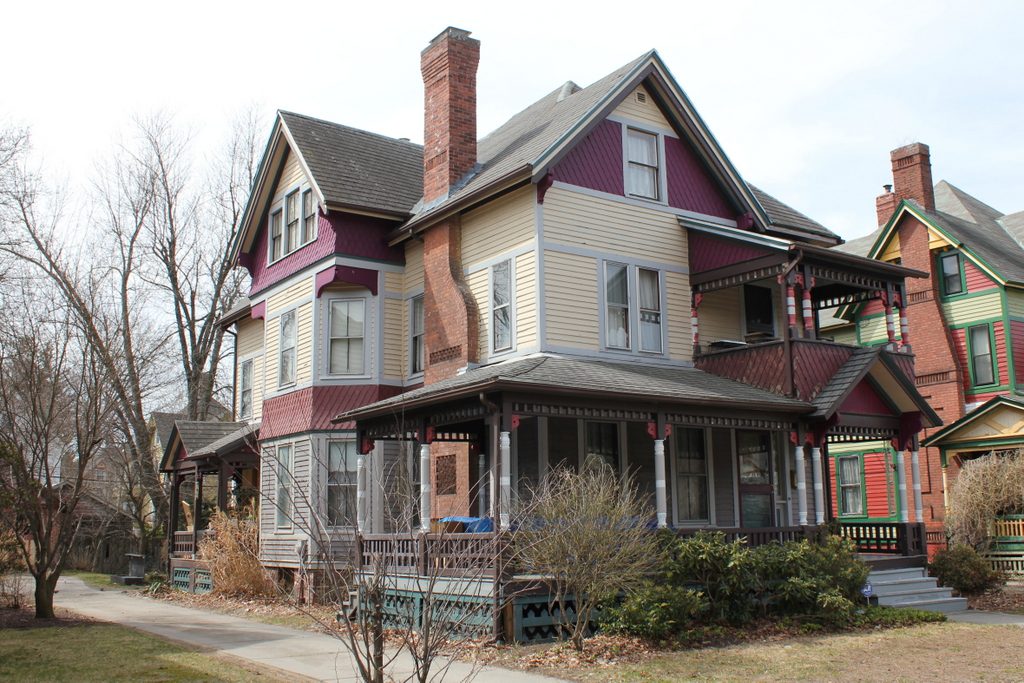 This house was built in 1888 for Eli B. Clark, a retired pastor who was about 80 when he moved into the house. An 1839 graduate of Yale Theological Seminary, he had a long career as the pastor of the First Congregational Church in Chicopee, serving from 1839 to 1875. During this time, he was involved in the Underground Railroad, assisting runaway slaves in their journey north through the Connecticut River Valley. His wife Cornelia died in 1880, and he continued living in Chicopee for another eight years, until he moved to Springfield. However, he died in 1889, only a year after this house was completed.
The Clark family owned this house for more than a decade, and by the 1900 census they were renting it to lawyer Hervey K. Hawes, who had previously lived in the house directly across the street from here. By 1910, though, the property had been sold to Joseph and Susan McVeigh, who lived here with their four children. Joseph was born in Ireland to Scottish parents, and Susan was originally from Iowa, but the couple ended up here in Springfield, where Joseph worked as a wholesale grain merchant.
By the time the first photo was taken, their children had moved out, but Joseph and Susan would continue to live here for many years. Joseph died in 1959, but Susan remained here until her death in 1965, at the age of 91. Since then, the exterior of the house has remained well-preserved, and it is now part of the McKnight Historic District, which was added to the National Register of Historic Places in 1976.