The house at 111 Magnolia Terrace in Springfield, around 1938-1939. Image courtesy of the Springfield Preservation Trust.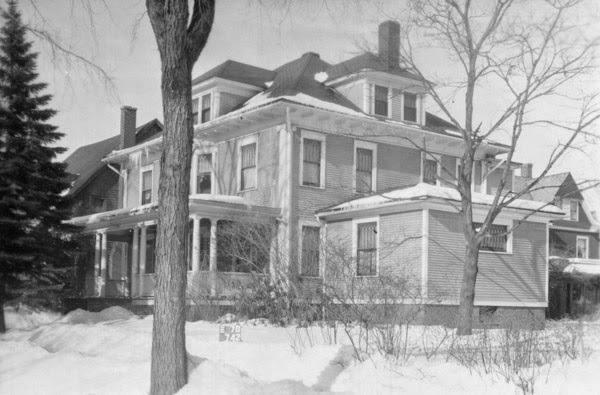 The house in 2017: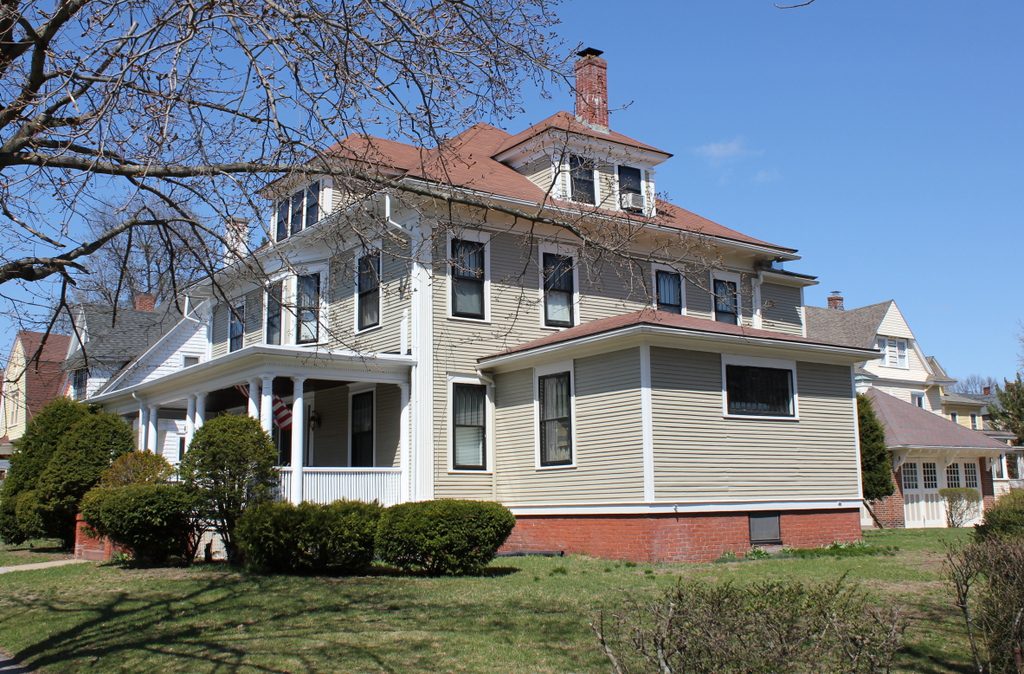 This house was built in 1907, and according to the state's MACRIS database its first owner was Alex C. Eastman. However, if this was the case, he did not live here for very long, because the 1910 city atlas shows that it was owned by an E.A. Granger. He apparently used it as a rental property, because during that year's census it was rented by Benjamin Franklin. Not to be confused with the 18th century statesman, this Franklin worked for a paper mill, and he lived here with his wife Jeannette, their two sons, and a servant.
By 1920, the house was owned by Adolf A. Geisel, a district manager for the Federal Motor Truck Company who here with his wife Angia, their two daughters, and Angia's mother, Lizzie. They were not the only Geisels who lived in the Forest Park neighborhood during this time; Adolf's older brother, Theodor, lived on Fairfield Street, and among his children was Theodor Seuss Geisel, who in later years would become the author Dr. Seuss.
Adolf Geisel was still living here in the mid-1920s, but by 1930 the family was living elsewhere in the city. The house appears to have been used as a rental property throughout most of the 1930s, but in 1938 it was sold to Harold and Mary Redden. The first photo was taken around this time, when the Reddens were living here with their son and five daughters. The family remained here for more than 20 years, until finally selling it in 1961.
In the nearly 80 years since the first photo was taken, the house has remained well-preserved. When Magnolia Terrace was developed over a century ago, it was intended to be a centerpiece of the neighborhood and it remains so today, with some of the finest homes in Forest Park. All of these homes, including this one, are now part of the Forest Park Heights Historic District, which was added to the National Register of Historic Places in 1982.