The house at 77-79 Firglade Avenue in Springfield, around 1938-1939. Image courtesy of the Springfield Preservation Trust.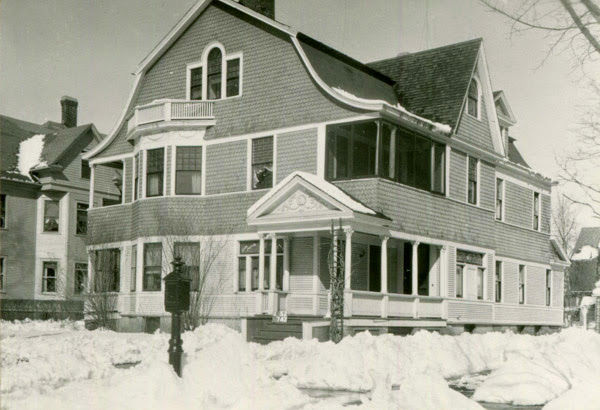 The house in 2017: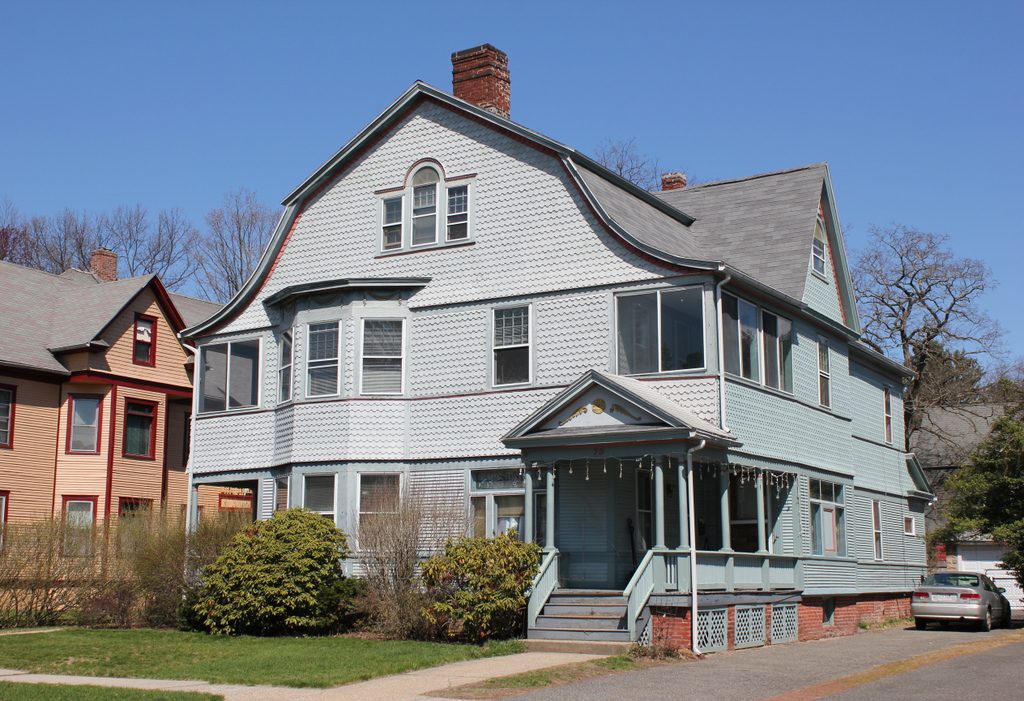 This two-family home was built in 1899, with that year's city atlas indicating that it was owned by William Cutler. However, he appears to have used the house as a rental property, because during the 1900 census it was rented to Leander Day, a traveling salesman who lived here with his wife Nellie, two daughters, Nellie's mother, and a servant. A decade later, the house was owned by Robert and Mary Studley, who occupied the unit on the left. Robert was a contractor, and he rented the unit on the left to Samuel Chamberlin, a clothing store owner.
The Studley family later moved to a different house, located a block away on Magnolia Terrace, and by 1920 their former home was owned by Leon Harwood, a manufacturer of gold leaf. Like the Studleys, he lived in the unit on the right and rented out the one on the right to Jeremiah H. Whitehouse, who worked as a superintendent of a paper mill. By the next census, though, the ownership of the house had changed again, with William I. Barton owning it and living on the left side. He rented the unit on the right to Wendell Jay, a salesman who paid $72 for monthly rent in 1930.
When the first photo was taken in the late 1930s, Barton was still living here, along with his wife Gertrude and their 47-year-old son Sidney. However, they appear to have sold the house at some point in the 1930s, because the 1940 census indicates that they were renting the property for $30 per month. Despite no longer owning the property, though, the family continued to live here for over a decade. William died in 1944, but Sidney remained here, presumably with his mother, until around 1954, when the house was sold yet again.
In the years that followed, the property would continue to change hands a number of times, but despite all of this the house has retained its original appearance. Even the scalloped shingles, which were on the house when the first photo was taken, are still there, giving the house its distinctive appearance. Today, the house is, along with the rest of the neighborhood, a part of the Forest Park Heights Historic District, which was added to the National Register of Historic Places in 1982.