The house at 59 Firglade Avenue in Springfield, around 1938-1939. Image courtesy of the Springfield Preservation Trust.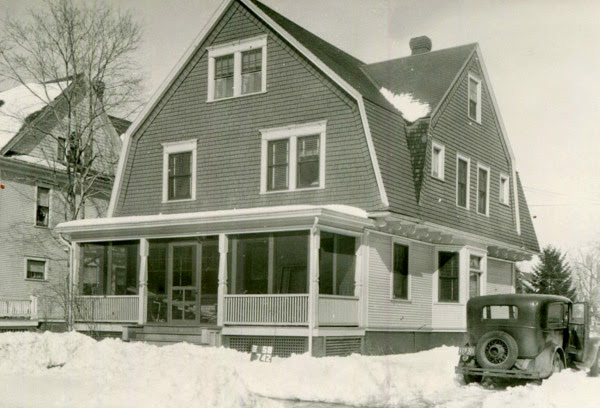 The house in 2017: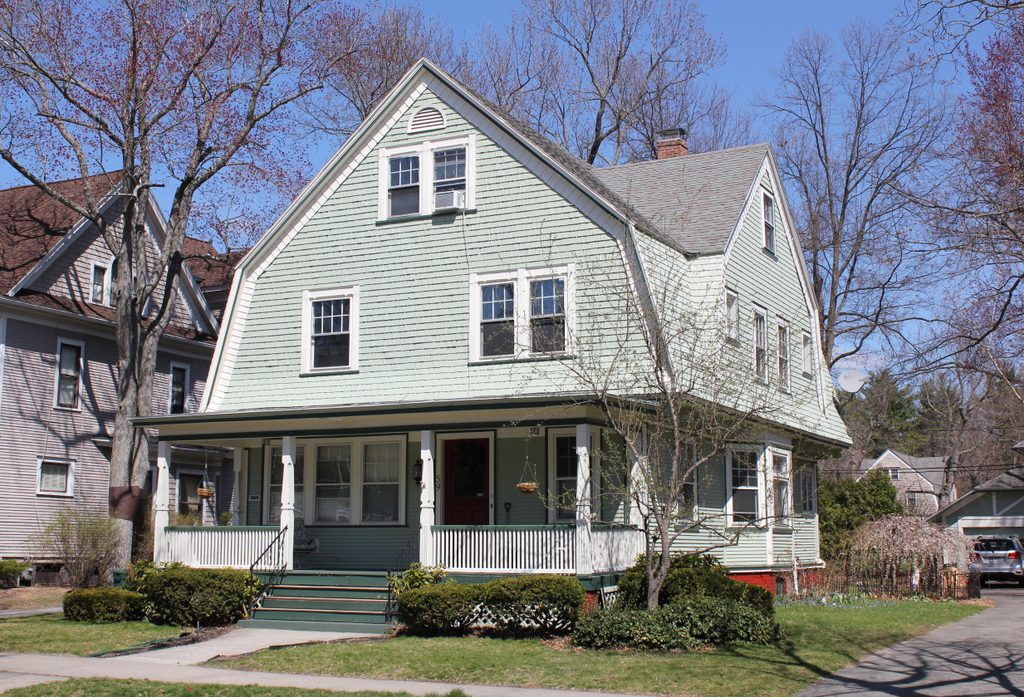 When this house was built in the late 1890s, Colonial Revival architecture had become a common design for new houses, particularly in upscale residential areas such as Forest Park. There were many different styles that fell into the Colonial Revival category, and this particular house was largely inspired by Dutch Colonial architecture, which made ample use of gambrel roofs. The original owner of the house was Charles F. Wilkins, although he does not appear to have lived here long. The 1900 census noted that the house was closed at the time, and in 1902 the property was listed for sale in the Springfield Republican.
By the next census in 1910, the house was owned by William C. Marsh, who lived here with his wife Clara, son Charlie, step-son Francis, and a servant. At the time, William worked as the city auditor, having previously served as the treasurer of Hampden County. However, he died in 1913, and the house was later sold to Charles B. Ring, who was living here by 1920 with his wife Agnes, their five children, and Agnes's sister. Charles was, like many other entrepreneurs of the era, involved in the burgeoning automobile industry, and in 1915 he became a partner in the Turner-Ring Company, a Boston-based company that manufacturing commercial bodies for Ford vehicles.
A subsequent owner of this house, Samuel Dietz, also had a connection to the automobile industry. Born in Poland in the late 1890s, he came to the United States as a teenager in 1912, and eventually became manager of a tire company. He and his wife Esther were living in this house by 1930, along with their five children. They were still here when the first photo was taken later in the decade, but around the mid-1940s they moved to a house on Forest Park Avenue. In the meantime, though, very little has changed with this house since the Dietz family lived here, and the property is now part of the Forest Park Heights Historic District on the National Register of Historic Places.