The house at 53 Firglade Avenue in Springfield, around 1938-1939. Image courtesy of the Springfield Preservation Trust.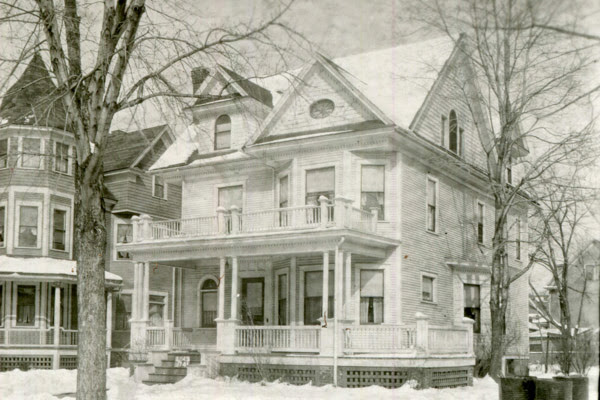 The house in 2017: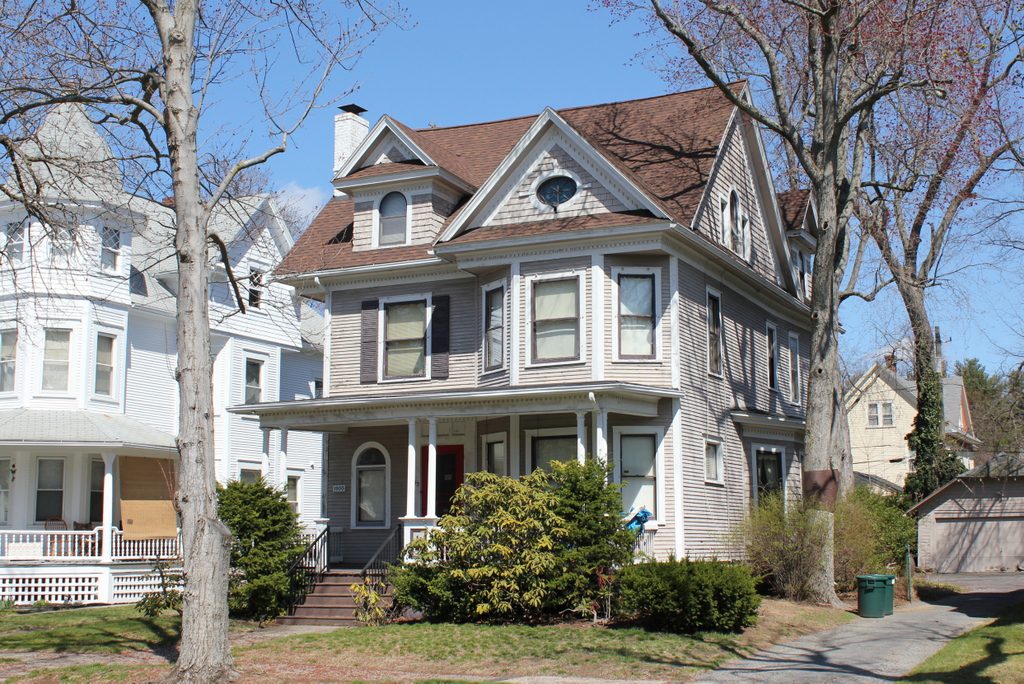 This house was built in the late 1890s as part of the large-scale development of the Forest Park neighborhood. One of the distinguishing features of the development is that nearly all of the homes are unique, although most reflect the Colonial Revival style that was popular during this era. The original owner of this house was Charles T. Seaverns, the general manager of the Easthampton-based Kemo Paper Company. He appears to have only lived here for a couple years, though, because by the 1901 city directory he was living a block away on Magnolia Terrace. Five years later, the paper company was out of business, and Seaverns found himself in court, charged with stealing over $1,000 in company funds.
By 1910, the house was owned by George H. Chamberlin, a longtime employee of Smith & Wesson whose roles over the years included bookkeeper, assistant superintendent, and foreman. He and his wife Carrie lived here until the late 1920s, when they sold the house to Wallace E. Dibble. He was an architect, and his works in the area included the Merriam-Webster headquarters on Federal Street, the Federal Land Bank Building at the corner of State and Byers Street, and the former Agawam High School building on Main Street in Agawam. Along with his wife Edith and their five children, Dibble lived here for a few years, but the family had moved by the mid-1930s.
When the first photo was taken in the late 1930s, the house was being rented for $60 a month by John J. McCaffrey, a liquor salesman who lived here with his wife Bridget, two children, and Bridget's sister, Margaret. They lived here into the early 1940s, but they later moved to 49 Firglade Avenue, which is the house next door on the left side of the photos. Since then, neither of these houses have changed much, and overall this neighborhood has remained remarkably well-preserved, more than a century after it was developed. This area now forms the Forest Park Heights Historic District, which was added to the National Register of Historic Places in 1982.