The house at 76 Pineywoods Avenue in Springfield, around 1938-1939. Image courtesy of the Springfield Preservation Trust.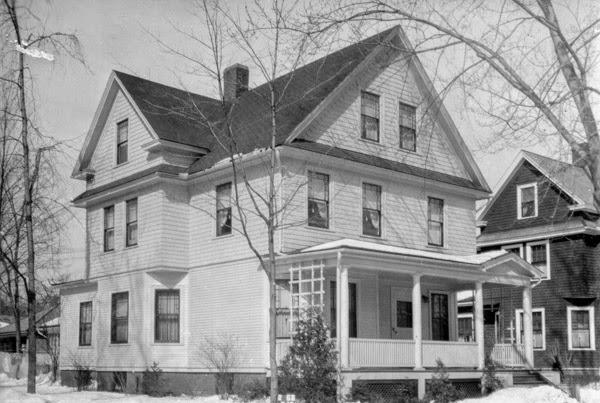 The house in 2017: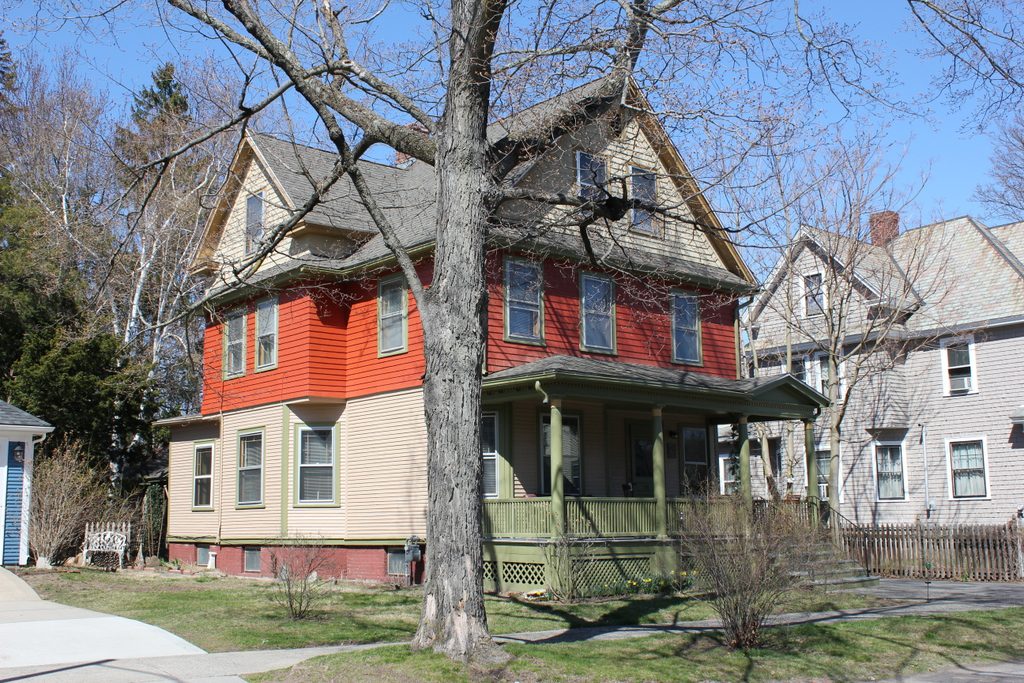 This house was built around 1907, and was originally owned by Frederick A. Rugen, a carpet designer for the Hartford Carpet Company in Enfield, Connecticut. He and his wife Lillie were about 50 years old when they moved into the house, and they were joined by their four children, who were in their teens and early 20s. The three oldest children were all employed by the 1910 census, with their son Wilbur working as an insurance clerk, and their daughters Hazel and Mildred working as a teacher and a stenographer, respectively.
Frederick Rugen lived in this house until his death in 1923, and soon after the house was sold to Michaels H. Grassly, a traveling salesman for a paper company. He remained here with his wife Jessie until around 1937, when they sold the property to Clark and Marion Wilson. Clark worked as an engineer for a telephone company, and he and Marion were living here with their young son, William, when the first photo was taken in the late 1930s.
The Wilson family went on to live in this house for the next three decades, during which time Clark  published a book, Tracing the Telephone in Western Massachusetts 1877-1930, in 1959. After his death in 1966, Marion sold the house, which has remained well-preserved in the nearly 80 years since the first photo was taken. Hardly anything has changed in this scene, and even the tree in front of the house appears to be the same one in both photos. Along with the rest of the neighborhood, the property is now part of the Forest Park Heights Historic District on the National Register of Historic Places.