The house at 82 Pineywoods Avenue in Springfield, around 1938-1939. Image courtesy of the Springfield Preservation Trust.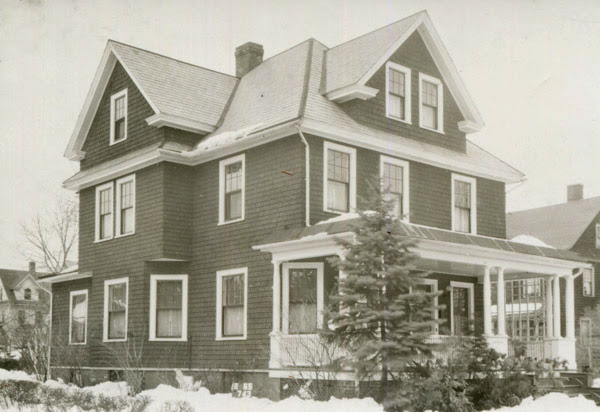 The house in 2017: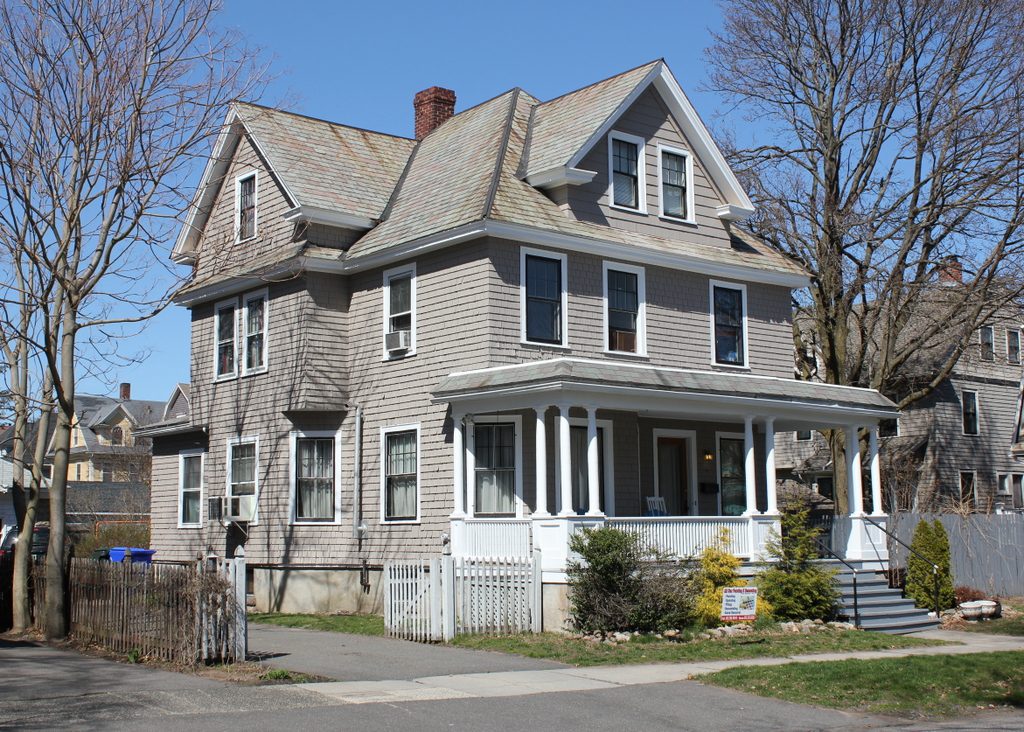 This house was built around 1907, at the same time as the similar-looking house next door at 76 Pineywoods Avenue. It was originally owned by David Bordeaux, a photographer who, along with his wife Elizabeth, had previously lived in a different home in Forest Park, at 19 Churchill Street. They had only lived in their Churchill Street home for about 10 years, but they lived here in this house for an even shorter time, because by 1911 they had sold it to another couple who were, coincidentally, also named David and Elizabeth.
David and Elizabeth Birkett were married in Springfield in 1908, and for a few years they had rented a home on Dickinson Street near the "X" in Forest Park. However, by 1911 they had purchased this house, and a year later their daughter Jean was born. David was originally from Scotland, but immigrated to the United States in 1894 and went on to become a buyer for the Forbes & Wallace department store. However, like the previous owners of the house, they did not live here for very long, because by the end of the decade they had moved to Minneapolis.
The house was subsequently sold to Wilson and Lona Hodgdon, who moved in a few years after their marriage in 1915. They were both in their late 40s when they were married, and it was the second marriage for both of them, after having been widowed. Lona soon became widowed for a second time, though, after Wilson's death in 1918. She continued living in this house afterwards, and worked as a jeweler for True Brothers, a Springfield jewelry store that had been founded by her first husband, Fred L. True, and his brother Harry.
Lona was still living in this house when the first photo was taken in the late 1930s, but she died a few years later in 1942. However, the house has remained well-preserved since then, and it is one of the many turn-of-the-century homes that form the Forest Park Heights Historic District, which was added to the National Register of Historic Places in 1982.