The house at 70 Buckingham Street in Springfield, around 1938-1939. Image courtesy of the Springfield Preservation Trust.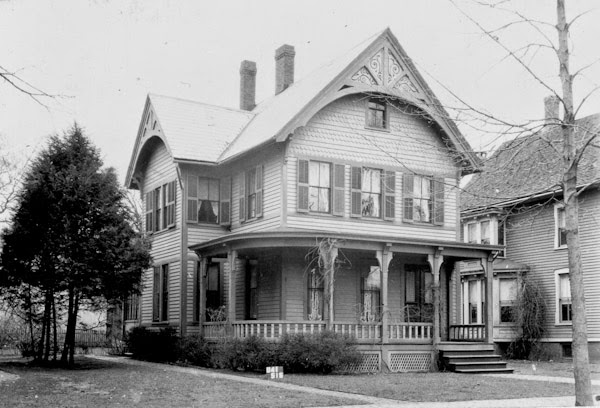 The house in 2017: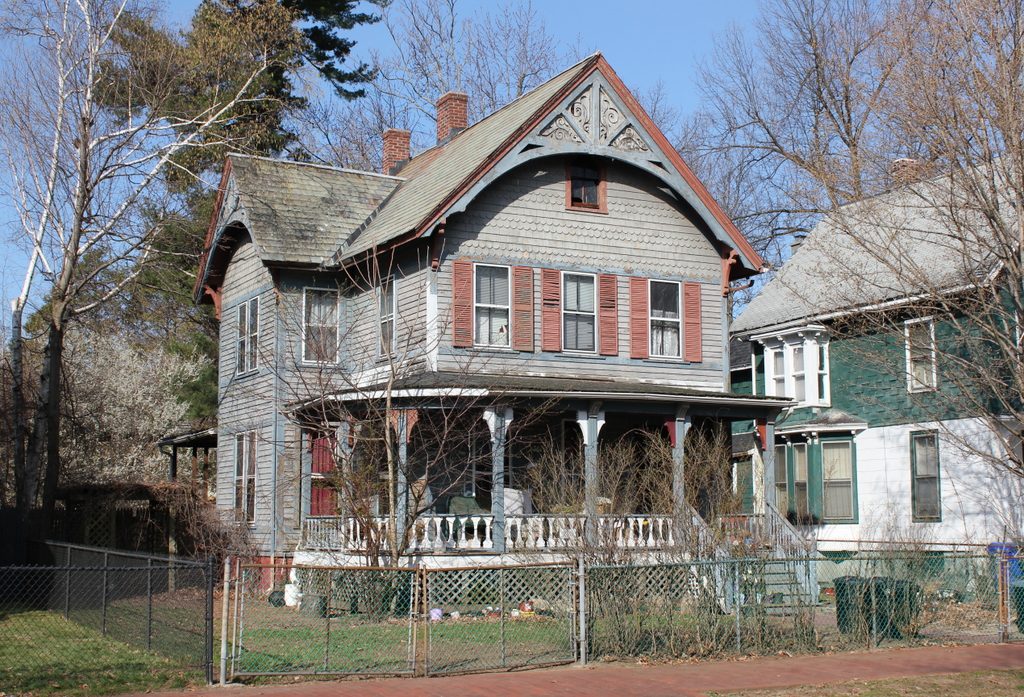 Daniel A. Tuttle was born in Montpelier, Vermont in 1815, but he spent much of his life in Connecticut, where he operated a paper mill. By the 1880 census, he and his wife Harriet were living in East Hartford, along with their son Lyman, his wife Mary, and their two young children, Bertha and Daniel. However, a year later the family moved to Springfield, with Daniel purchasing this newly-built home in the McKnight neighborhood. The house is an early example of the Queen Anne style of architecture that would soon come to dominate the area in the following decade. Although modest in size and design compared to many of the later homes, its defining feature is its gables, with the large ornamental arches under the roof.
After living in this house for only about a year, Daniel died in 1882, at the age of 67. By the following year, Harriet had moved to Central Street, but Lyman and Mary remained here in this house with their two children. A veteran of the Civil War who saw combat in seventeen battles, Lyman joined his father in the paper business at the end of the war, and he married Mary in the mid-1870s. Of their two children, Daniel died young, in 1886, from scarlet fever at the age of nine, but Bertha, who never married, lived here with her parents for many years.
Lyman died in 1929, and Mary died at some point in the 1930s, but Bertha continued to live here for several more decades after the first photo was taken. By this point, she was among the last of the neighborhood's original residents, and she owned the house until her death in 1962, more than 80 years after her grandfather purchased the property. Since then, the house has been maintained in its original exterior appearance, with hardly any difference between the two photos. It is now part of the McKnight Historic District, which was added to the National Register of Historic Places in 1976.