The house at 34 Westminster Street in Springfield, around 1938-1939. Image courtesy of the Springfield Preservation Trust.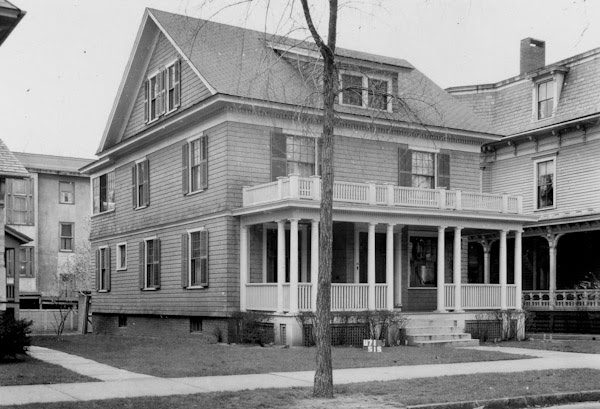 The house in 2017: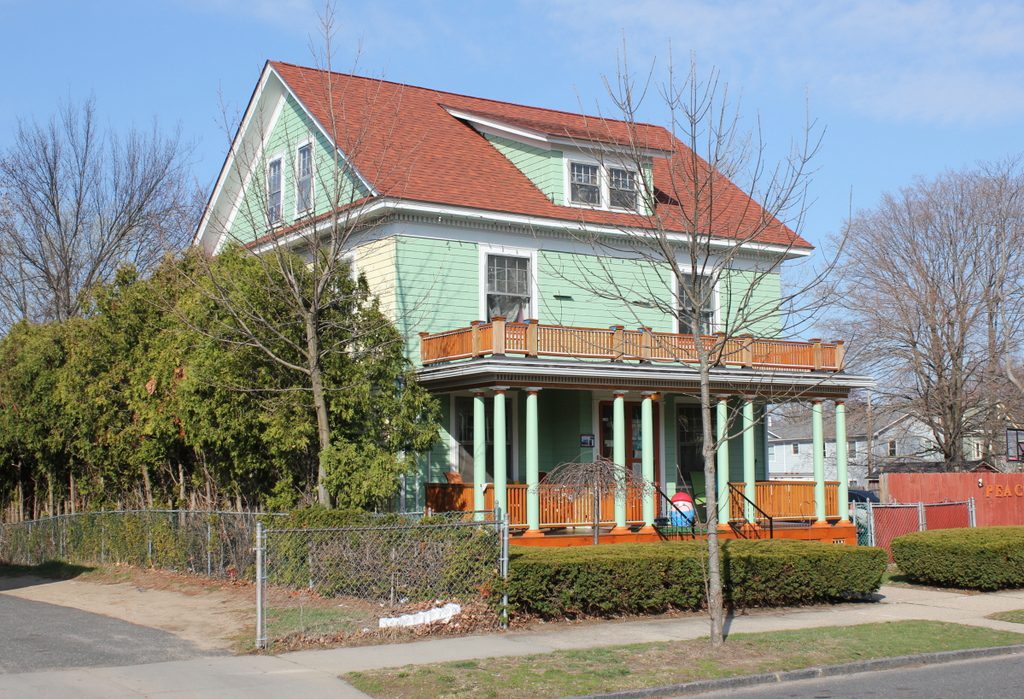 Most of the houses in Springfield's McKnight neighborhood date back to the 1880s and 1890s, but this house is one of the exceptions, having been built around 1912. As a result, it has a simple Colonial Revival design that contrasts with the highly ornate Queen Anne-style homes that otherwise dominate most of the neighborhood. The house was built for Edward H. Goodrich, a teacher who worked as the head of the science department at the Technical High School, and he lived here with his wife Florence and their daughter Virginia for about 20 years.
When the first photo was taken in the late 1939s, the Goodrich family had only recently moved out, and the house was in the midst of a series of residents. In 1937, it was the home of sales manager William N. Howard and his wife Muriel, but by 1940 it was the home of John and Mary Butler, with John serving as the pastor of the nearby St. Peter's Episcopal Church. They only lived in this house for a few years, though, because by 1943 it was the home of Kenneth L. Levensalar. He was living here with his wife Elizabeth, and according to that year's city directory he was a methods engineer for a company called AmBCorp.
Today, the most noticeable differences between these two photos are the buildings to the right and behind this house. Both have since been demolished, but this house still stands, as a contributing property in the McKnight Historic District on the National Register of Historic Places. It is now used as a daycare, but the building itself has remained in its original condition, and in 2016 the Springfield Preservation Trust recognized it with an award for the historically accurate restoration of the porch.