The house at 156 Buckingham Street in Springfield, around 1938-1939. Image courtesy of the Springfield Preservation Trust.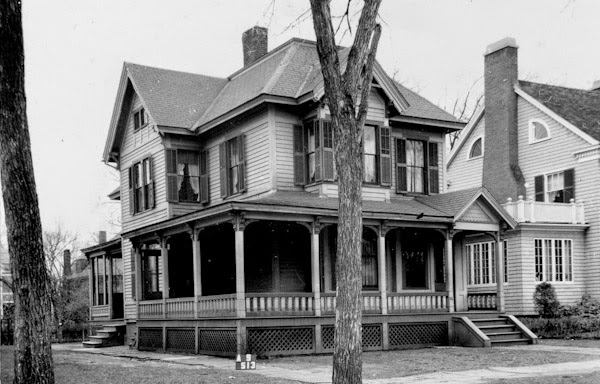 The house in 2017: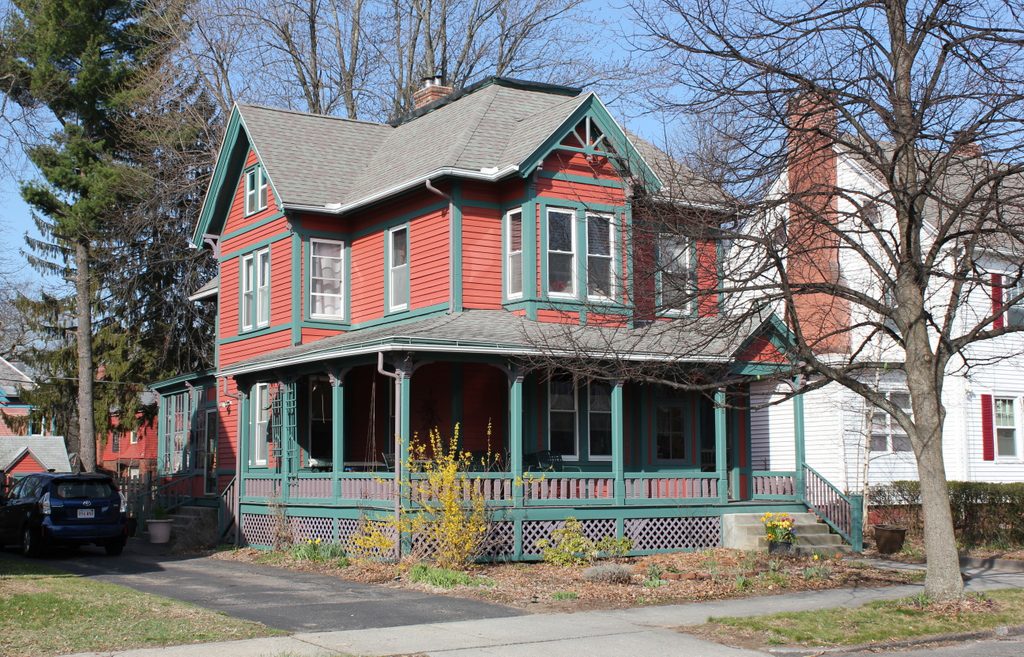 This house was built around 1881 for George H. Clark, who moved from Palmer to Springfield along with his wife, Juliet. George worked in the textile industry, and during the 1880s he was a superintendent for the Tucker & Cook Manufacturing Company, which produced cotton yarn. Both he and Juliet were about 50 when they moved in, but she died only a few years later, in 1888. About two years later, George married his second wife Patience, and he apparently left the textile industry, because by the 1890s he is listed as a probation officer for the police court. He and Patience lived here until his death in 1921 at the age of 90, and the house was sold soon after.
After George's death, the house was purchased by John A. Manley, who rented it in the early 1920s to Stanley F. Blomfield, the pastor of the North Congregational Church. By 1927, John and his wife Stella were living here themselves, but John died a year later, and by the 1930 census Stella was living here alone. She moved out sometime in the early 1930s, but rented the property to Justin W. Russell. A bond salesman, Russell lived here with his wife Madeline and their two children, Ann and Bennett, and by the time the first photo was taken they were paying Stella $40 per month in rent.
Stella finally sold the house in 1951, and the house has since been well-restored, with hardly any difference between the two photos aside from the shutters. Along with the other houses in the neighborhood, it is now part of the McKnight Historic District, which was added to the National Register of Historic Places in 1976.