The house at 359 Union Street in Springfield, around 1938-1939. Image courtesy of the Springfield Preservation Trust.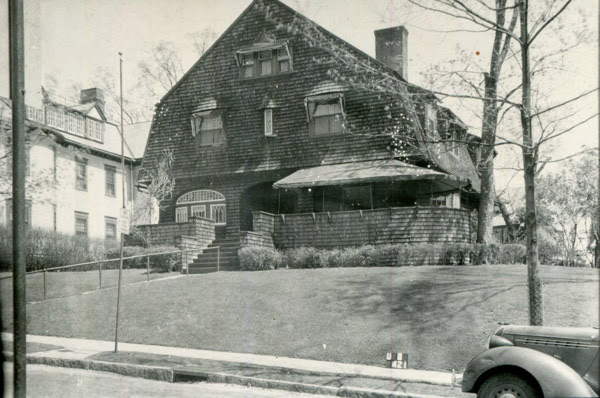 The house in 2017: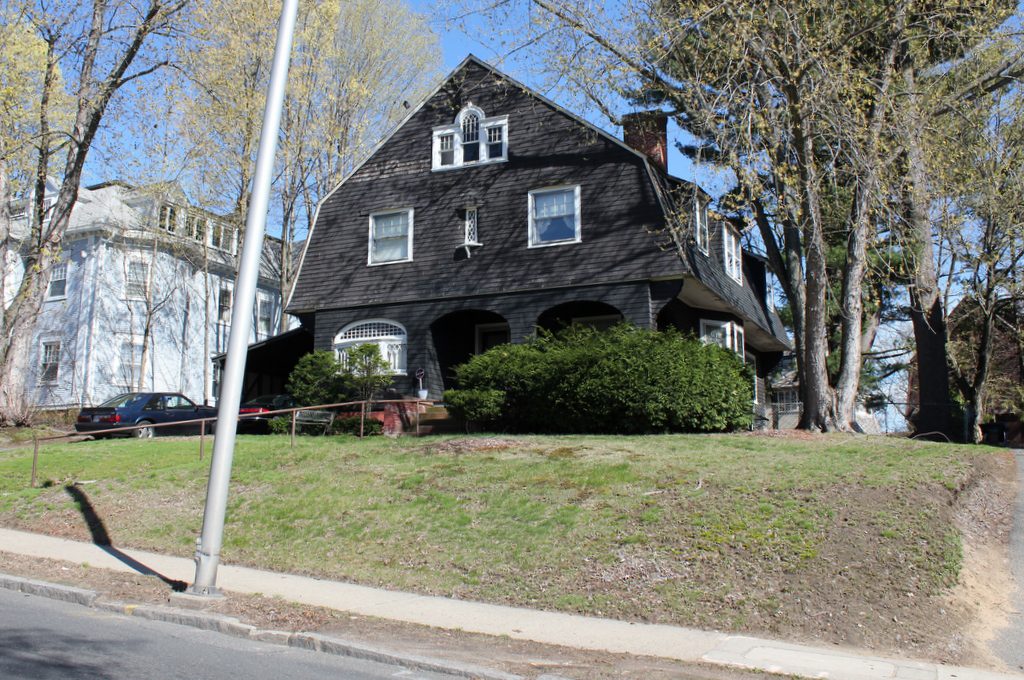 This house was built in 1901, as part of the development of the Ridgewood area, which had previously been the estate of Colonel James M. Thompson. The property was desirable both for its proximity to downtown Springfield and for the views that it offered from atop the hill, and a number of fashionable homes were built here at the turn of the 20th century. The house was probably designed by G. Wood Taylor, a Springfield architect who designed most of the Ridgewood homes. It is similar to several of his other works, including houses on Sumner Avenue and Maplewood Terrace, and it blends Colonial Revival architecture with the earlier Shingle Style that had been popular in New England resort communities in the late 19th century.
The first owner of this house was Florence G. Collins, a widow whose husband, Walter Stowe Collins, had died in 1893. She was in her mid-40s when she moved into this house with her two children, Marjorie and Kenneth, and she lived here for the next decade. By 1912, though, she was no longer living at this house, which was instead the home of John W. Reed. He was listed as still living here in the 1919 city directory, but by the following year's census the house was being rented by Carl L. Stebbins. He and his wife Grace had a 10-year-old daughter, who was also named Grace, and they also lived here with Grace's sister Rebecca Birnie and two servants.
According to the 1920 census, Stebbins was an insurance broker, but city directories from the same time period indicate that he was the president of the Eastern States Willys Light Corporation. In later directories, his occupation was variously listed as "electric appliances" and "radiator enclosures," and the 1930 census lists him as a distributor of oil burners. In any case, at some point in the 1920s he purchased the house, and he and his family were still living here when the first photo was taken in the late 1930s. Around 1940, they moved to a house on Crescent Hill, but their house here on Union Street is still standing, with few changes except for the removal of the front porch. Along with the rest of the area, the house is now part of the city's Ridgewood Local Historic District.