The house at 2 East Weatogue Street, at the corner of Hartford Road in Simsbury, around 1935-1942. Image courtesy of the Connecticut State Library.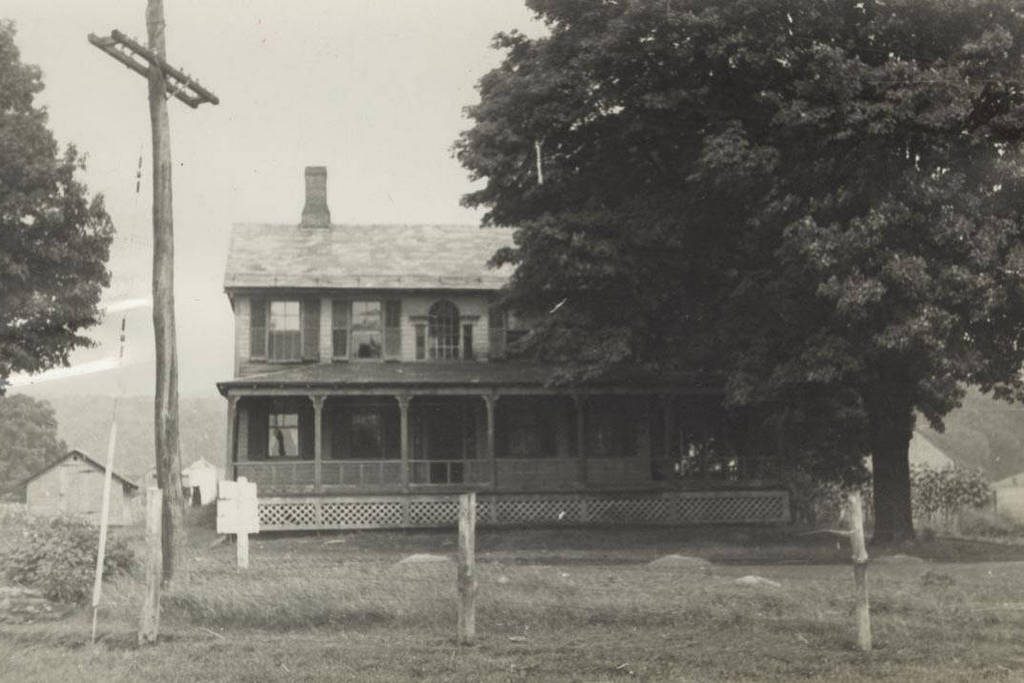 The house in 2017: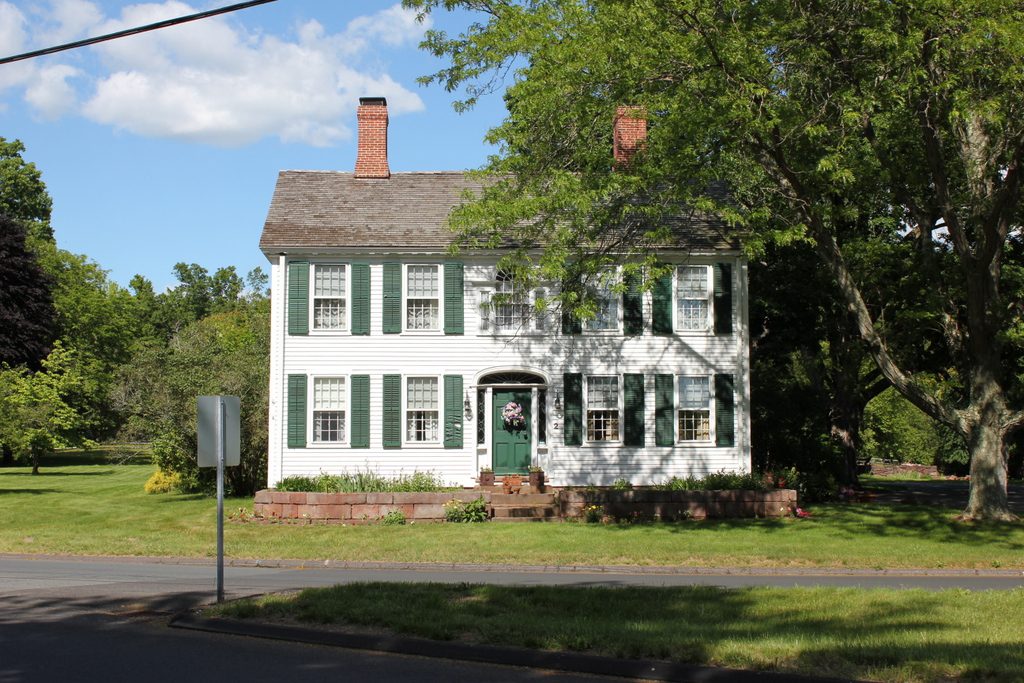 This elegant Federal-style home was built around 1800, and in the early 19th century it served as a tavern along the stagecoach route to Hartford. Located in the village of East Weatogue in Simsbury, it is in the narrow area of land between the Farmington River to the west and the Metacomet Ridge to the east, at the foot of one of the few passes through the long, narrow mountain ridge. It was an ideal spot for a tavern, because nearly all traffic between Hartford and Simsbury would have passed by the front door. Originally owned by David Phelps, the tavern is not to be confused with another Phelps Tavern, which was located in the center of town and was operated by Noah Phelps around the same time as this one.
The architecture of the house reflects the Federal style of the era, with distinct features such as a symmetrical front facade, a Palladian window on the second floor, and a front door flanked with sidelights and a fanlight above it. The main section of the house has two chimneys, and when the first photo was taken the house had a total of 11 fireplaces. The wraparound porch, which extends the length of the front and the right side of the house in the first photo, was not original to the house, and was added around the turn of the 20th century.
About 80 years after the first photo was taken, the house has seen some significant changes, most notably the removal of the large porch. Today, it looks much more historically accurate than it did in the early 20th century, and it still stands at an important intersection along the main route from Simsbury to Hartford. Despite its proximity to the state capital, though, the village of East Weatogue has retained much of its original agrarian appearance, and this house now forms part of the East Weatogue Historic District, which was added to the National Register of Historic Places in 1990.