The house at 62 Bowdoin Street in Springfield, around 1938-1939. Image courtesy of the Springfield Preservation Trust.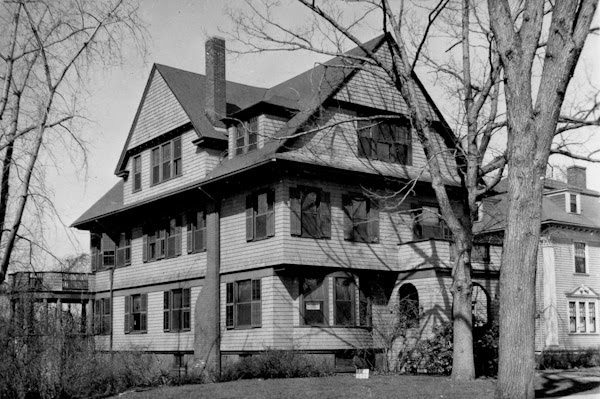 The site in 2017: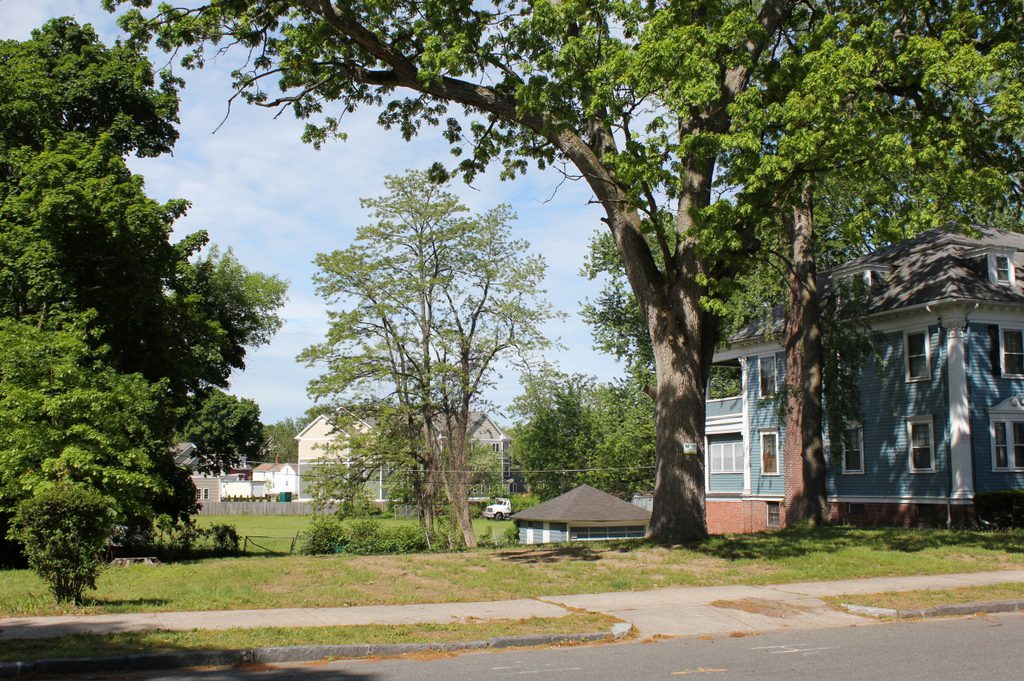 Most of the homes in Springfield's McKnight neighborhood were built in the last decades of the 19th century, with only a few homes built after the turn of the 20th century. This house was among the last to be built, and was completed in 1910 for James R. Wells, the Register of Deeds for Hampden County. He was about 50 at the time, and had recently married his second wife, Eliza. They had previously lived in a house a few blocks away on Clarendon Street, but they moved here around 1910 along with several of James's children from his first marriage.
James lived here until his death in 1923, and the house was subsequently sold to Frederick J. Hillman, an accountant who was the president of the New England Audit Company and a member of the Springfield-based accounting firm of Hillman, Peters & Leary. Along with this, he was also the vice president of the Springfield Chamber of Commerce and secretary of the Bozart Rug Company. He and his wife Maude were in their late 40s when they moved into this house, and during the 1930 census they were living here with their daughter Muriel and their son, Frederick Jr.
Later in the 1930s, the family moved to a house on Federal Street, and by the 1940 census this house was being rented by Irene MacDonald, a nurse who lived here with her elderly father, William, along with a cook and three lodgers. At the time, she was paying $75 a month in rent, but she would later purchase the property, and she lived here until she sold it in 1951.
The house became part of the McKnight Historic District when it was established in 1976, but it was destroyed in a fire in 2011. The gutted, boarded-up remains of the house were deemed structurally unsound, but the house stood here for the next five years, until it was finally demolished by the city in 2016. However, the tree from the first photo survived the fire, and it still stands on the vacant lot nearly 80 years after the first photo was taken.